With the blog world booming, there are hundreds and hundreds of blogs where you can find all sorts of healthy recipes.  If you are anything like me (and I am going to assume a little bit since you are here reading my blog ha!), you turn to blogs for when you are in a recipe rut or want to try something new in the kitchen.  With the massive amount of recipes at your fingertips, it can be overwhelming!  With the 500 variations of chocolate zucchini bread and what else have you, where to start?
I'll pulled together my top 5 healthy treats recipes from fellow bloggers that I make over and over again.  These are my go-to recipes for when I want something healthy and sweet.  I can assure you that these recipes are 10000% worth making.  Check out these killer recipes from these amazing ladies!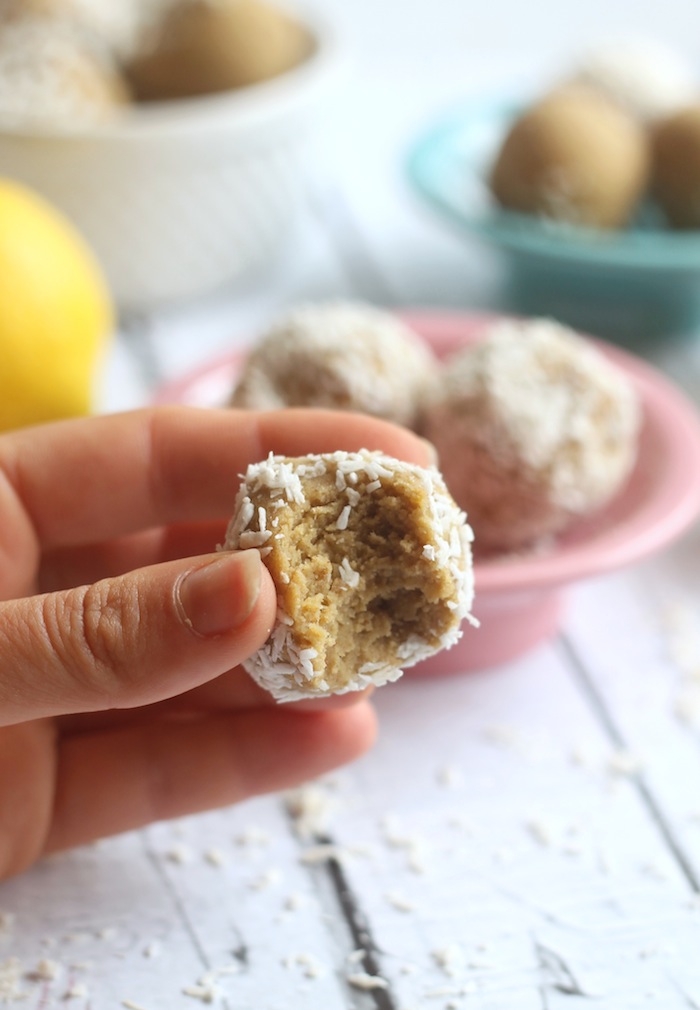 Photo source: Hummusapien
You guys.  This recipe is NO JOKE.  These lemon coconut balls made by Alexis have the most amazing doughy consistency and are the perfect snack with a bit of sweetness.  If you were to make any of these recipes first, this one should be the first one to try.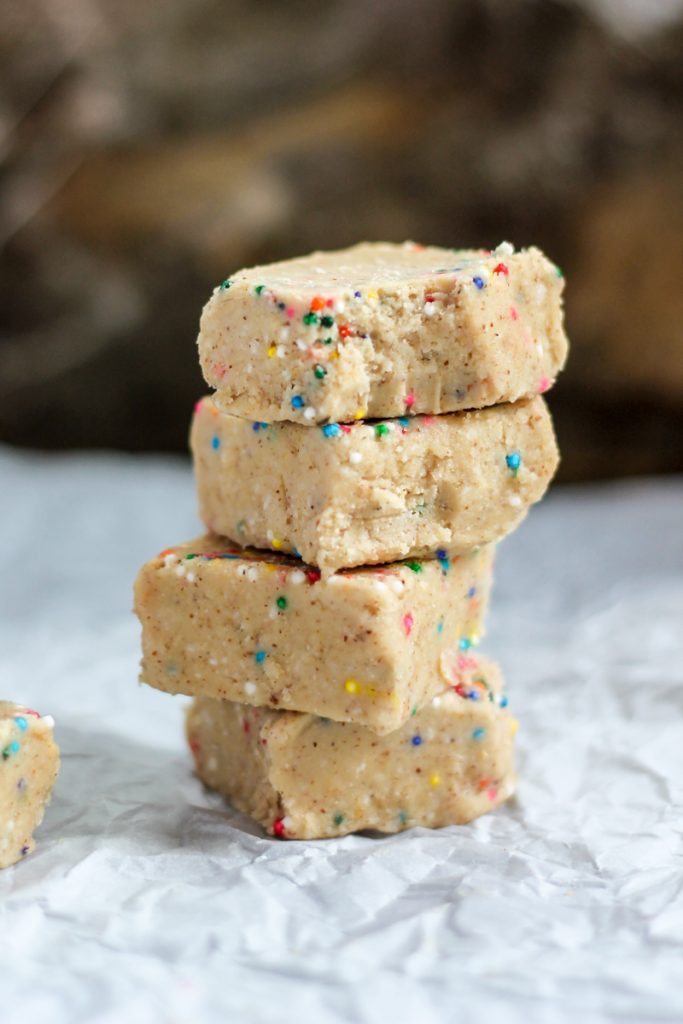 Photo source: Ambitious Kitchen
Monique's cake batter fudge is made with healthy ingredients but tastes so decadent.  They are also kept in the freezer (duh, freezer fudge) so they're great to have on hand when you need a little bit of something sweet.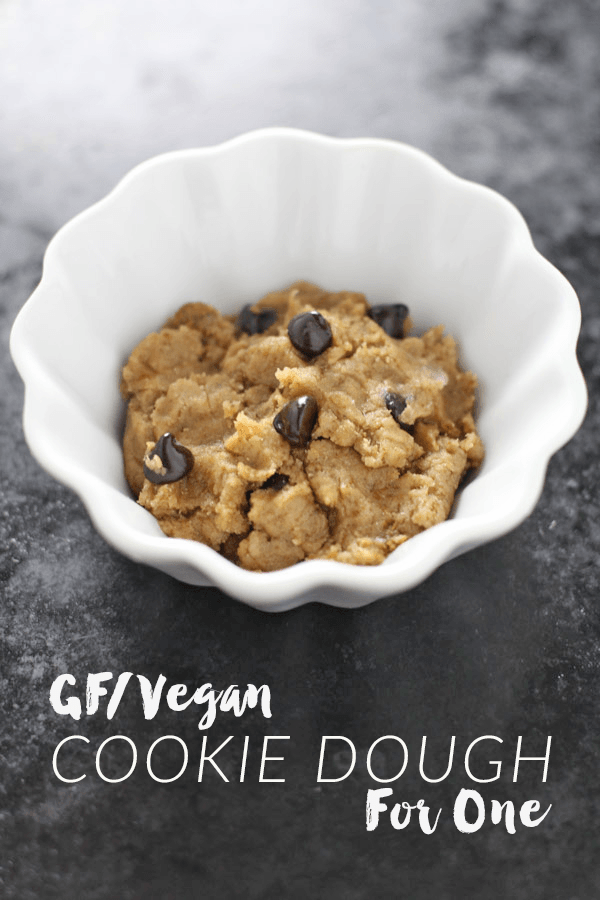 Photo source: The Balanced Berry
This cookie dough recipe is a staple in my household.  It's super easy to make and it requires minimal ingredients that you always have on hand.  My roommate and I make this at least once a week!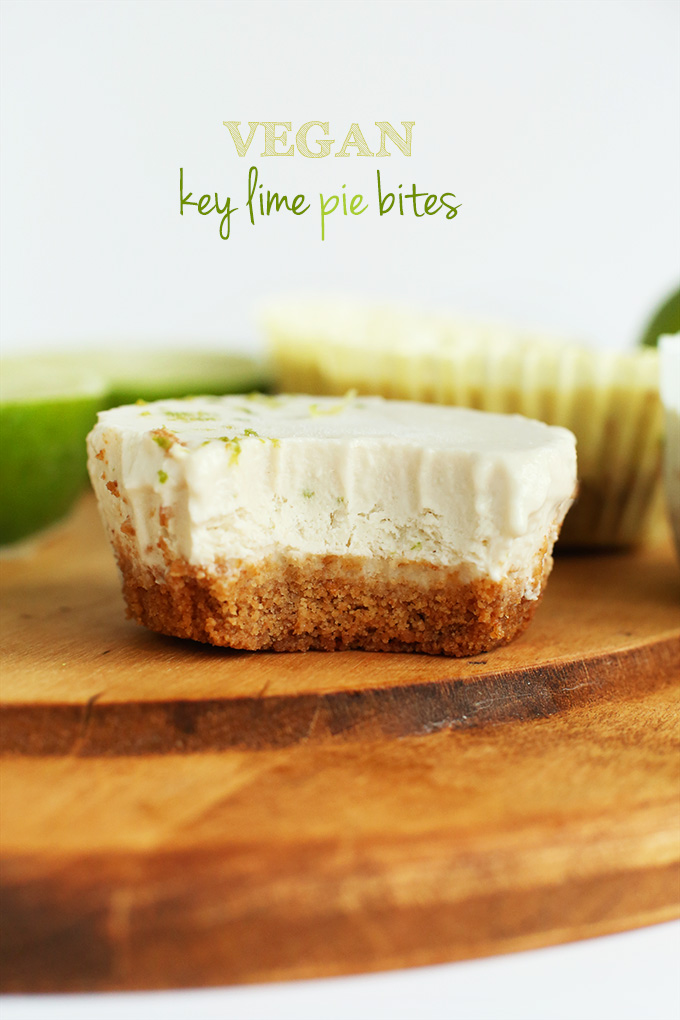 Photo source: Minimalist Baker
I make these when I am feeling a little fancy.  Out of all of the recipes in this post, this definitely is the one that takes the most time.  But I've tried a lot of vegan/no bake key lime variations, and this one from Dana is a winner.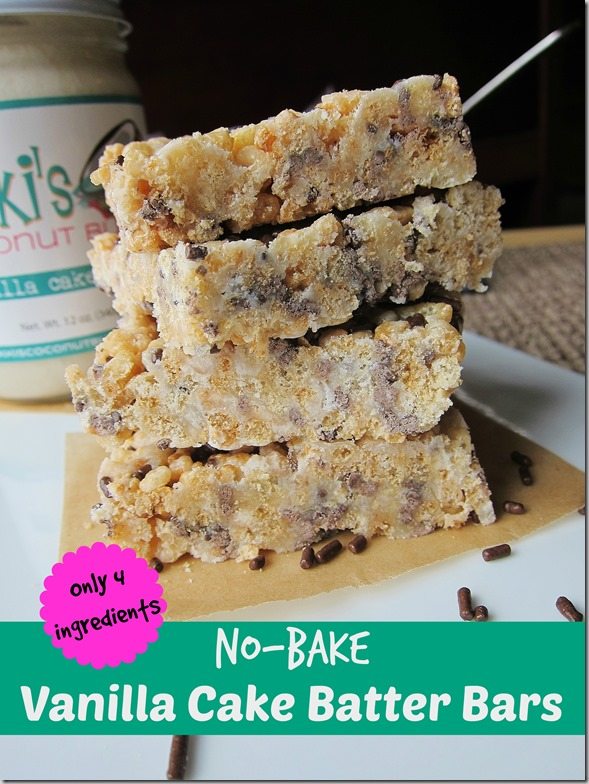 Photo source: Carrots 'n' Cake
I love this recipe by Tina for so many reasons.  It's a healthier version of a rice krispie treat, made with coconut butter (Nikki's is the best!) and honey.  Also, it's a no-bake recipe so it's simple to make.
And there you have it!  
What are your sweet treat recipes you make over and over again?
What are your favorite flavors?  Mine are chocolate and lemon!
[Note:  To reiterate what I stated above, these are not my own recipes.  This is a round-up of my favorite recipes from other bloggers that I genuinely love and make regularly.  The photos used in this post were taken from the corresponding blog and contain the source links.]