Good morning!  Thankfully, this week is flying by.  Special thanks to yesterday for being quite hectic and contributing to the days flying by.  Tuesdays (and Thursdays) are usually my busiest and longest days, so I thought I'd share what that looks like overall and my eats.
5:15am– Alarm goes off.  Seriously consider bailing out on Orangetheory.
5:35am– In a deliriously-tired battle of weighing the pros and cons with myself (looking up the cancellation policy, figuring out what the rest of my week looks like workout-wise, etc) I decide to get my butt out of bed and get dressed.
5:46am– Hop in the car and head to OTF.
5:58am– Arrive for class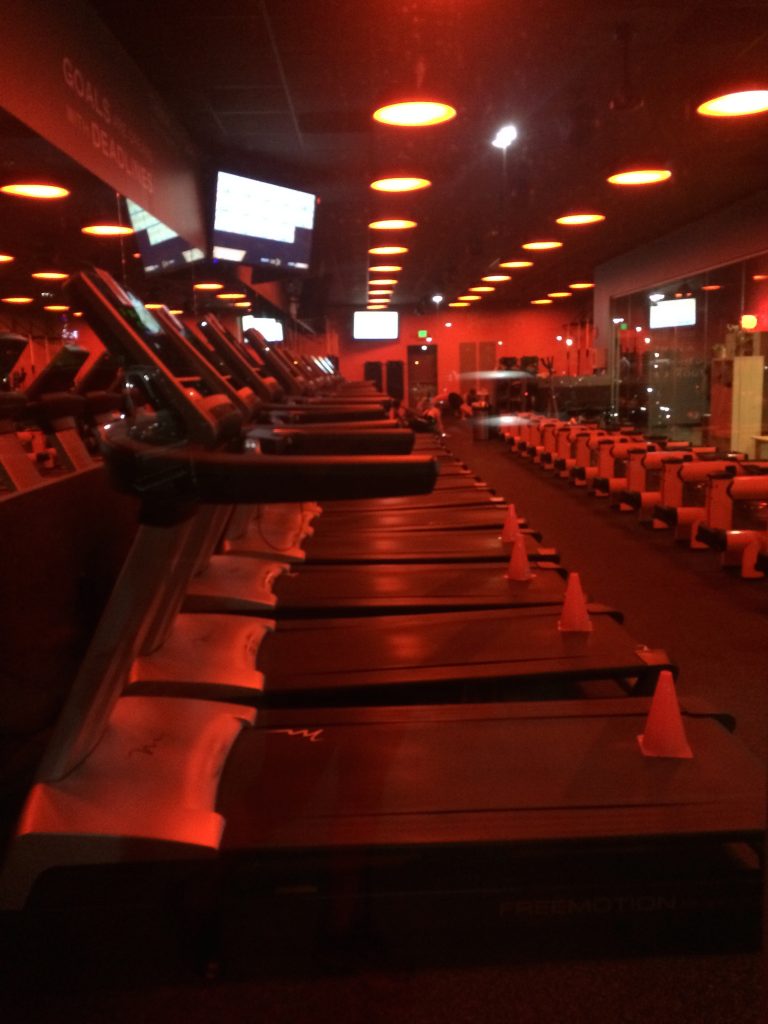 6:50am– Leave class a few minutes early.  The OTF I went to was towards South Charlotte and I didn't know how traffic up Park Road towards Uptown was going to be.  I was also super happy I convinced myself to go to class.  Always a good feeling once OTF is over 🙂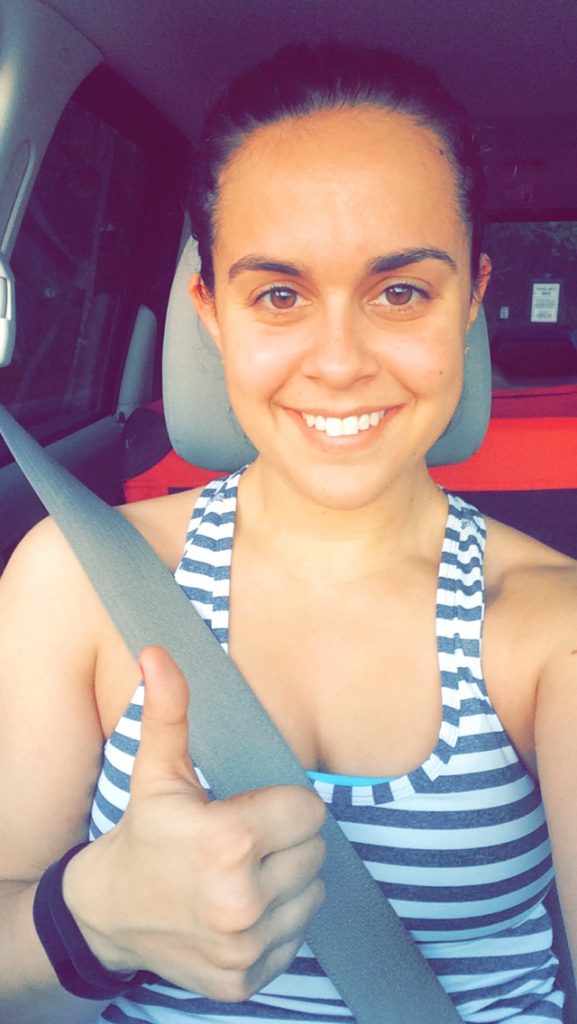 7:02am– Stop at gas station considering I was practically driving on an empty tank.  I always wait until the last minute to get gas, and I really need to stop doing it.
7:10am– Arrive home and feed Winston while I eat a banana.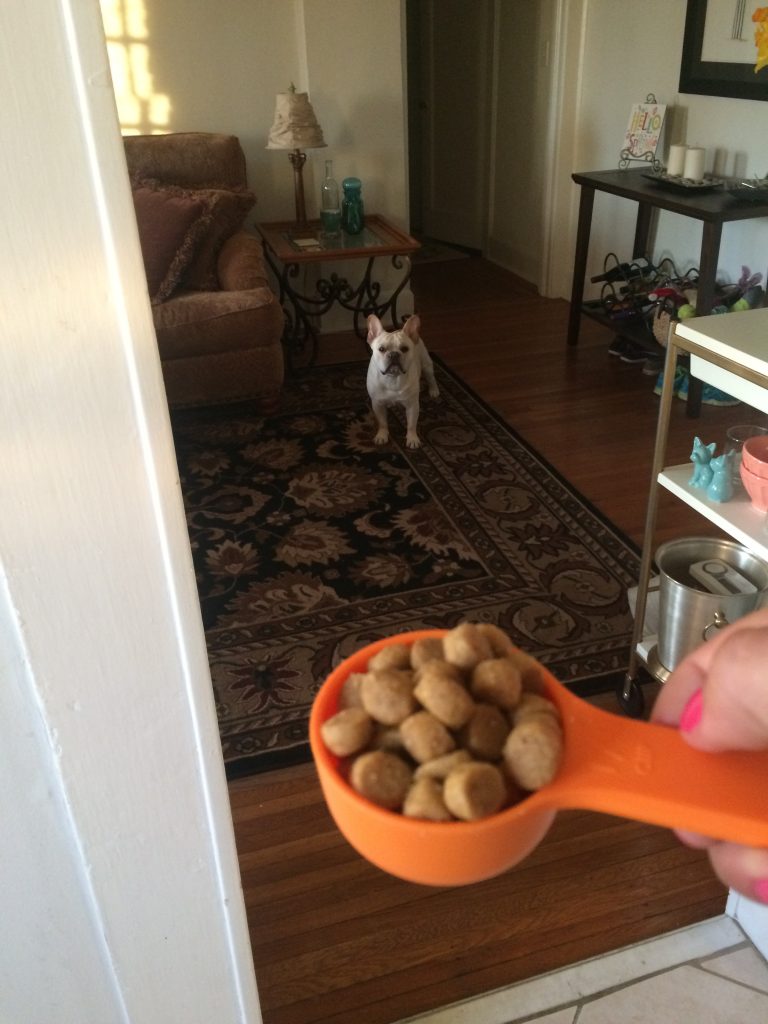 He's usually too excited in the morning to eat, so I put the food in his bowl as he runs around like a loon.
7:18am– Walk Winston and run into Katy and we chat for a few minutes before we part ways.
7:24am– Winston and I head to my class!
7:30am– Teach my Cardio Sculpt class at a local church.  Winston absolutely LOVES coming.  He always gives everyone kisses when we are doing mat work 🙂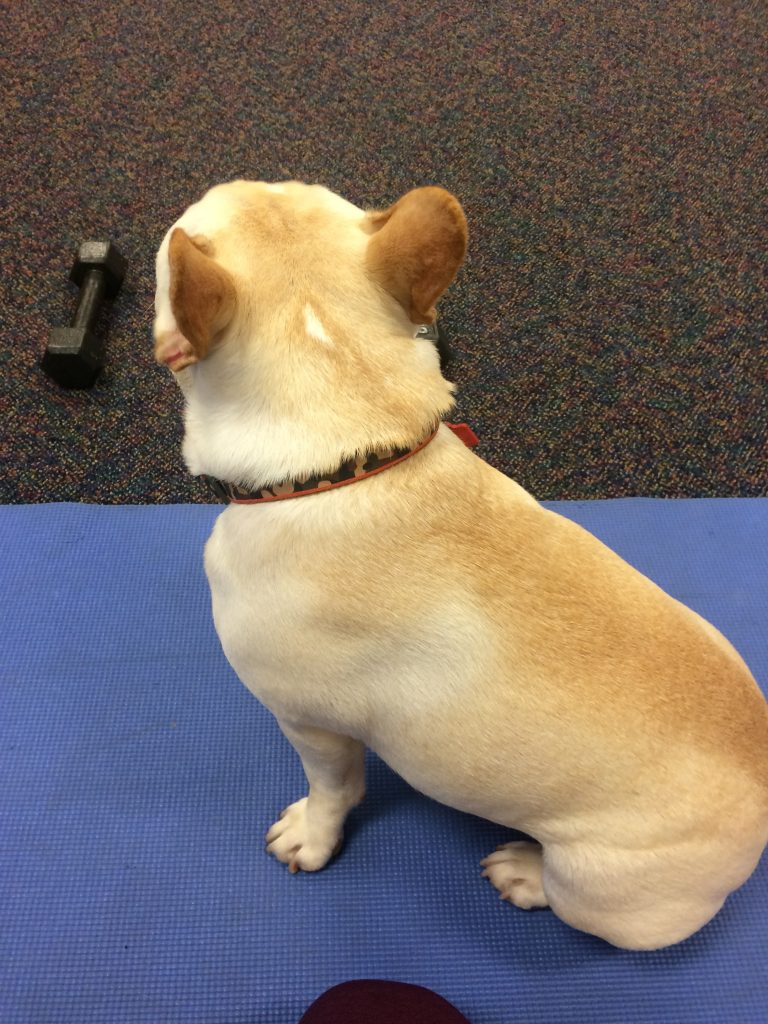 8:35am– Leave the church.  One of my lovely participants had some treats in her car and was kind enough to give us the bag.  Winston probably had 20 treats throughout class.  He's so spoiled.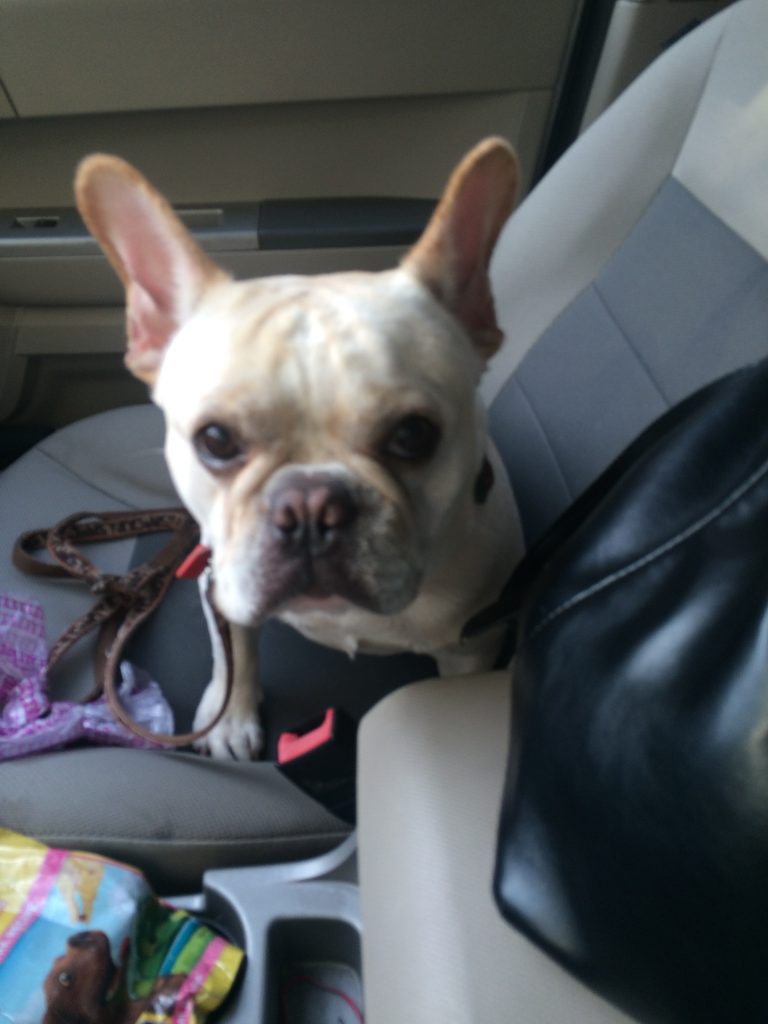 8:40am– Arrive back at home and walk Winston again.  Once we're back, I begin to pack (I'm moving in May!) and am itching to get myself organized so I don't get super stressed.
9:15am– Leave for my hand therapy appointment.
9:30am– Hand therapy appointment
10:30am– Leave appointment and head to Sunflour for a little pick-me-up!  If you live in Charlotte, this place is a must.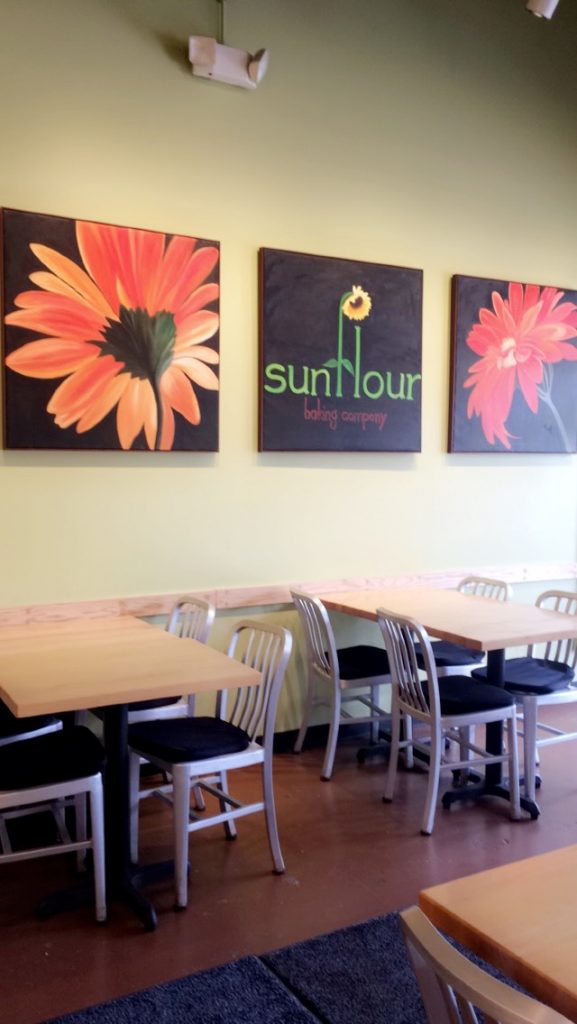 I order a large soy iced coffee + shot of espresso and a lemon poppyseed muffin.  At this point, I am STARVING.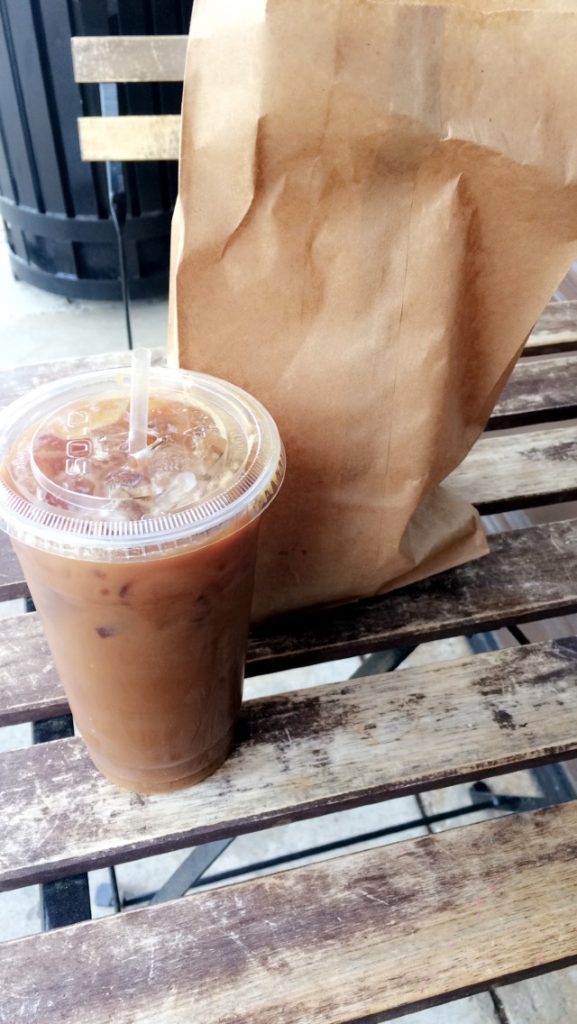 10:55am– Arrive back at home and continue to pack some things up.  I also make my lunch, but forgetting I had leftovers from dinner packed.  Wooooops.
11:45am– Lose track of time and scramble to get my things together and let Winston out before sprinting to my car.  I have to be at work at noon!
12:07pm– Arrive at work.  Chat with my co-workers, go over my calendar and review what I need to do that day, and chat with members.
12:40pm– I have a program design appointment with a member who is looking to incorporate TRX and resistance band exercises to her routine.  I love these kinds of appointment where I am teaching someone about a new-to-them piece of equipment.
The early part of my shift consisted of health fair planning, reach out to massage therapy companies, respond to a ton of emails, exercise plan write-ups, and class planning.  It was one of those days where I am totally engrossed in work and I look at the clock and it's 3:30pm and I haven't eaten lunch.  I immediately stop and eat my leftovers: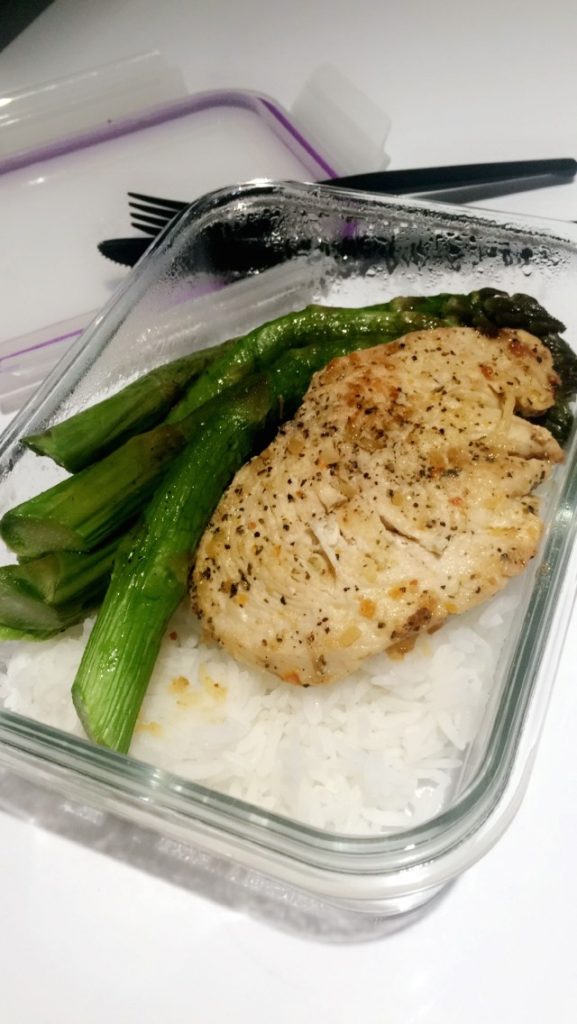 The rest of the evening involved planning for my Wednesday appointments and meetings (I have 3 appointments, 1 group coaching session, and 2 meetings!).  I also chat with members during the evening rush.  Apple + PB and this dark chocolate espresso bar keeps me going: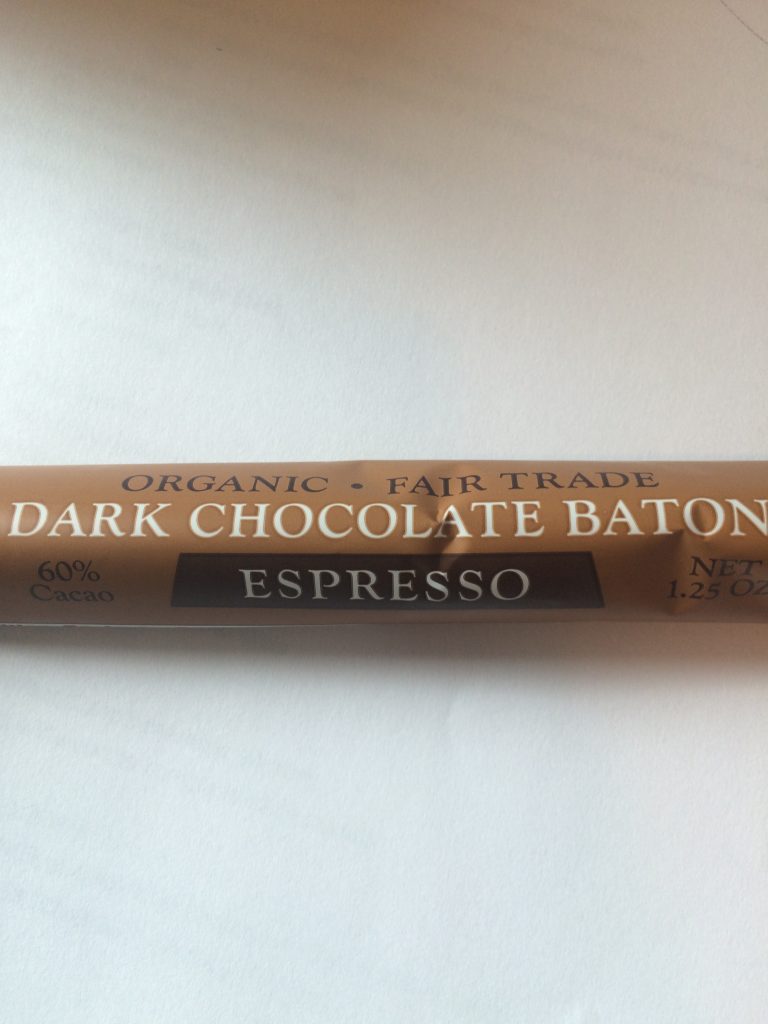 8:10pm–  Leave work and head home.
8:22pm–  Arrive home and carry up a bunch of boxes a co-worker gave me.  I am greeted by a super excited Frenchie.
8:30pm– I turn on the oven, catch up with my roommate, and drop some papers off/say hi to my friends who live upstairs.
8:45pm– Walk Winston.
9:04pm– Start dinner.  I am obsessed with this recipe and have been making a variation of it once a week.
9:55pm– Finally eat dinner and start to write this post.  I am starting to slow down as the exhaustion hits me.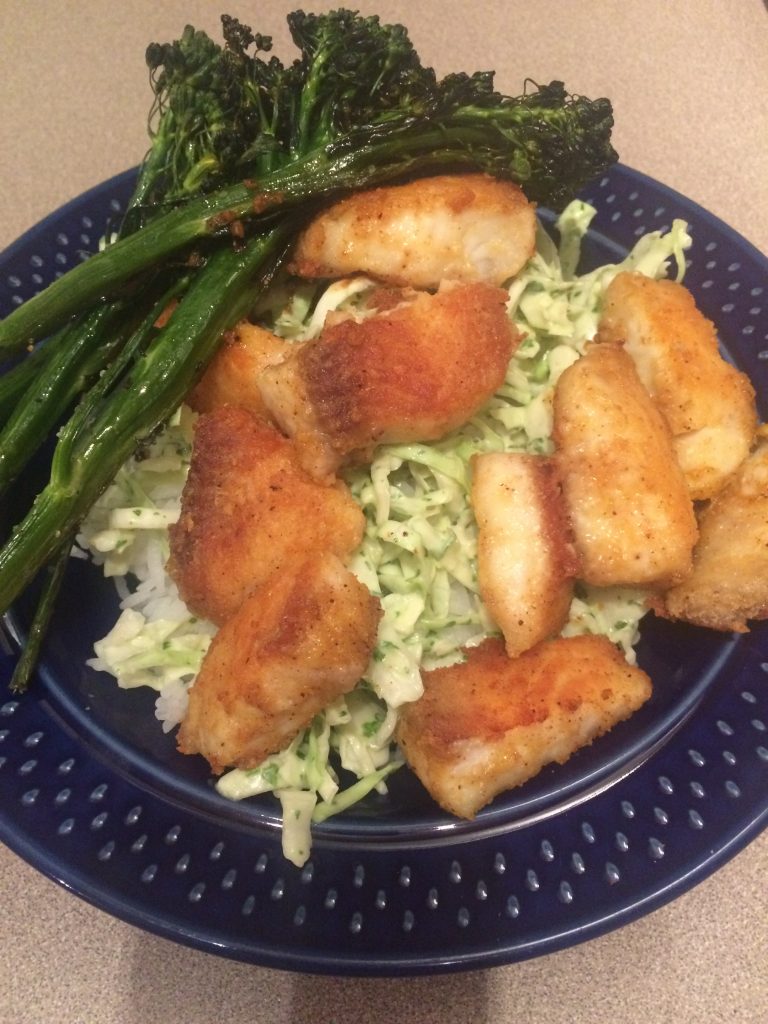 10:24pm– Shower and get ready for bed.
10:48pm– Lay in bed and set my alarm for 4:50am.  I wish it was a joke.
11:00pm– Lights out!
Questions:
-Do you get gas at the last minute or do you get it well before you are on empty?
-Favorite dinner meal lately?
-Morning or evening workout?