Good morning!  How is the day going so far?  This morning started off with a 6am power yoga class, which I've told y'all I don't particularly love, but went anyway.  Right after, I went to teach my Cardio Sculpt class which was great!  We did a deck of cards workout which kicked their butts.  Success!
Naturally, after 2 workouts, I was starving!  I came home and made this bomb breakfast.  I don't know if there is anything better than eggs + avocado + sriracha.  With a side of cold brew and peaches, of course.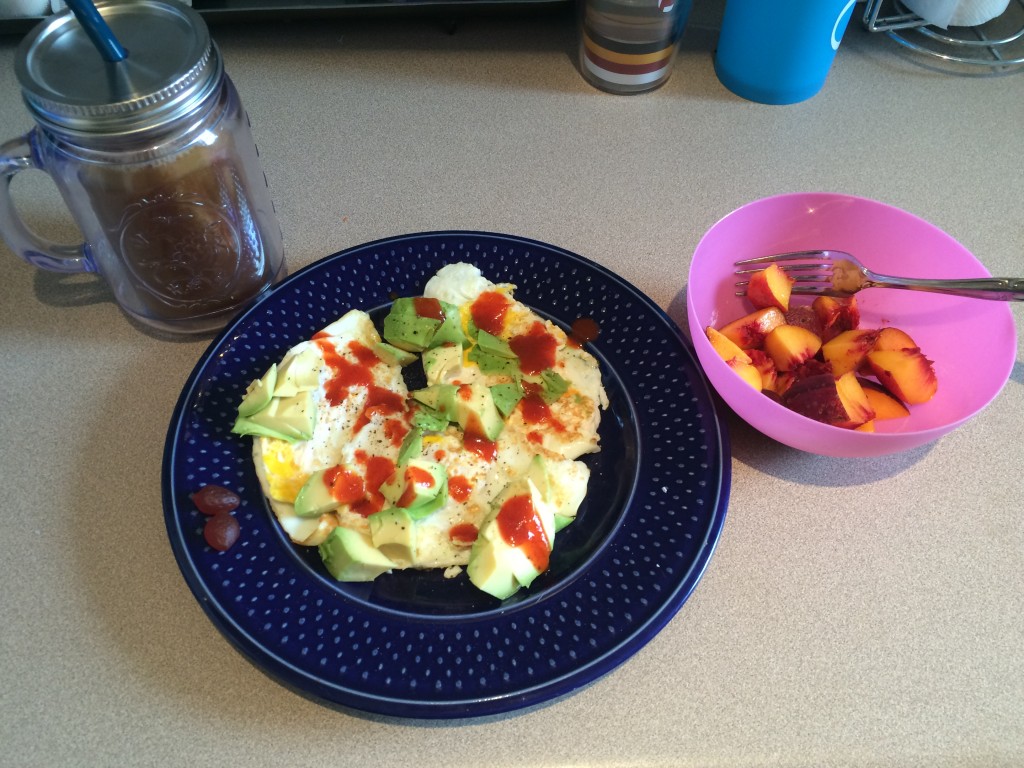 When I was home, I tried to eat healthy when I could, but definitely did not hold back or restrict myself.  Many meals involved eating out with family/friends at restaurants I haven't been to in a while or indulging in light of being home 🙂 … anyways, onto the eats!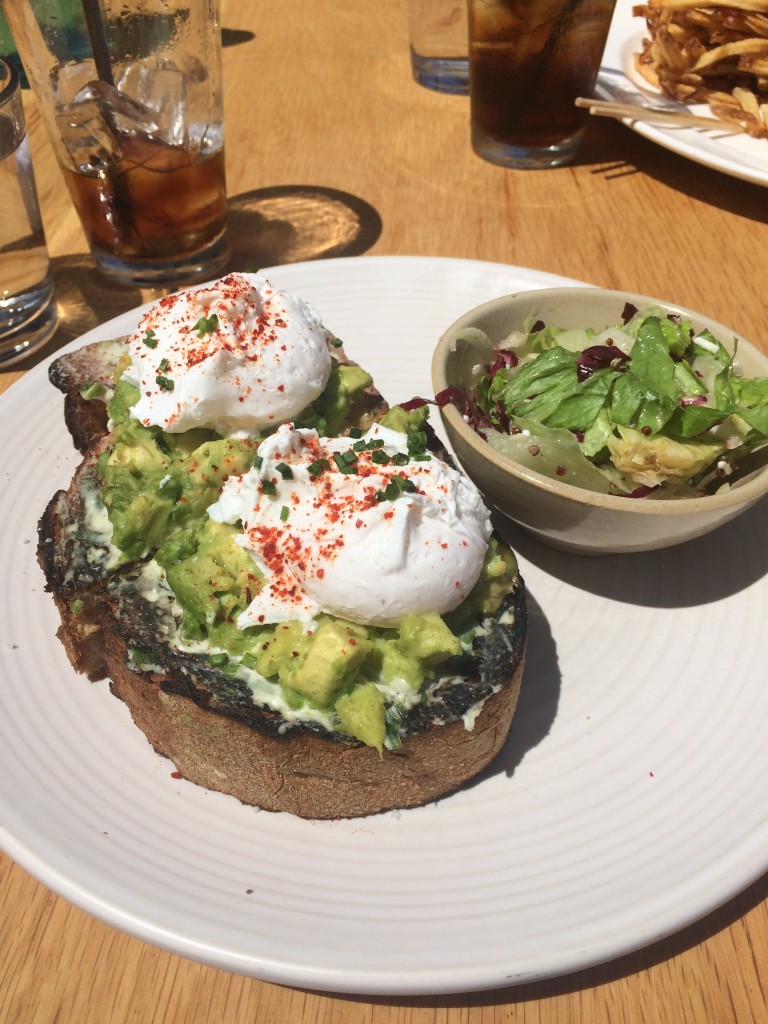 Oh look!  More avocado and eggs.  Are you even surprised?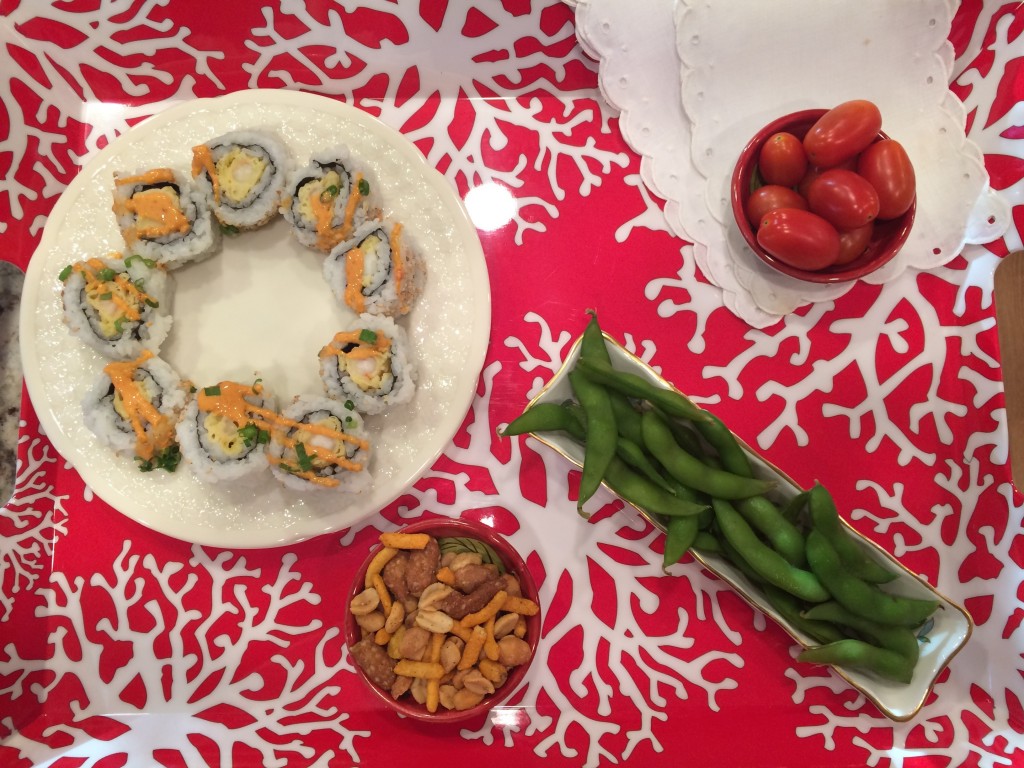 A snack dinner with mom: Whole Foods sushi, edamame, tomatoes from the garden, and spicy trail mix!  Not pictured: WINE.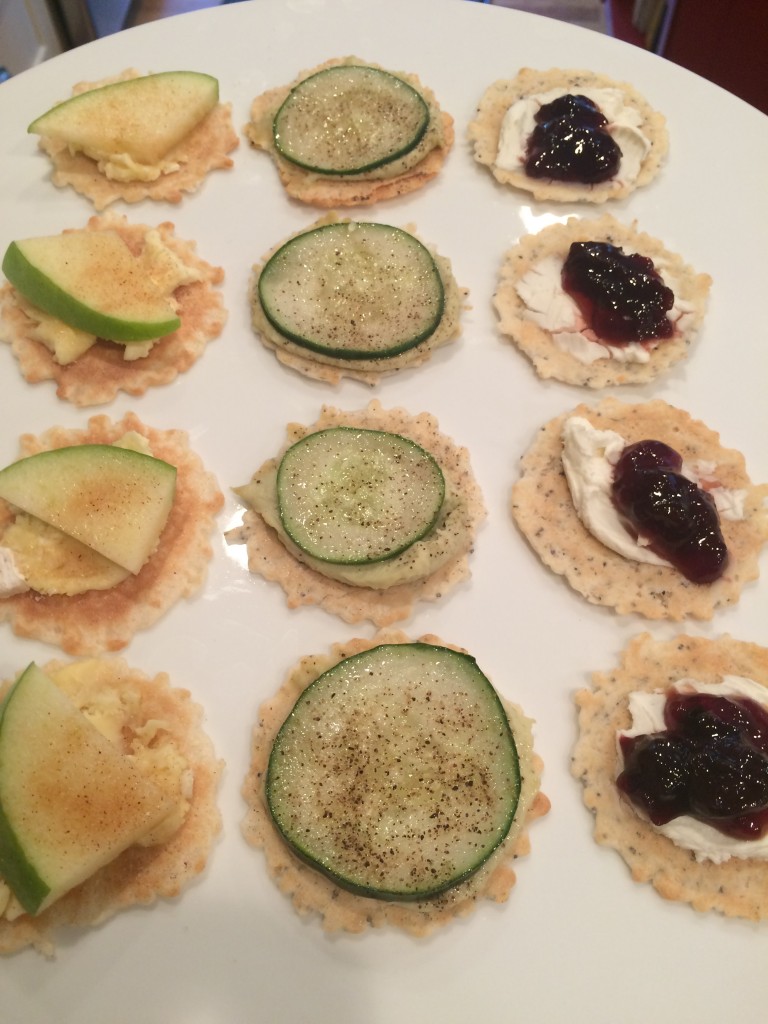 Recipe testing with some 34 Degrees crisps!  Coming soon 🙂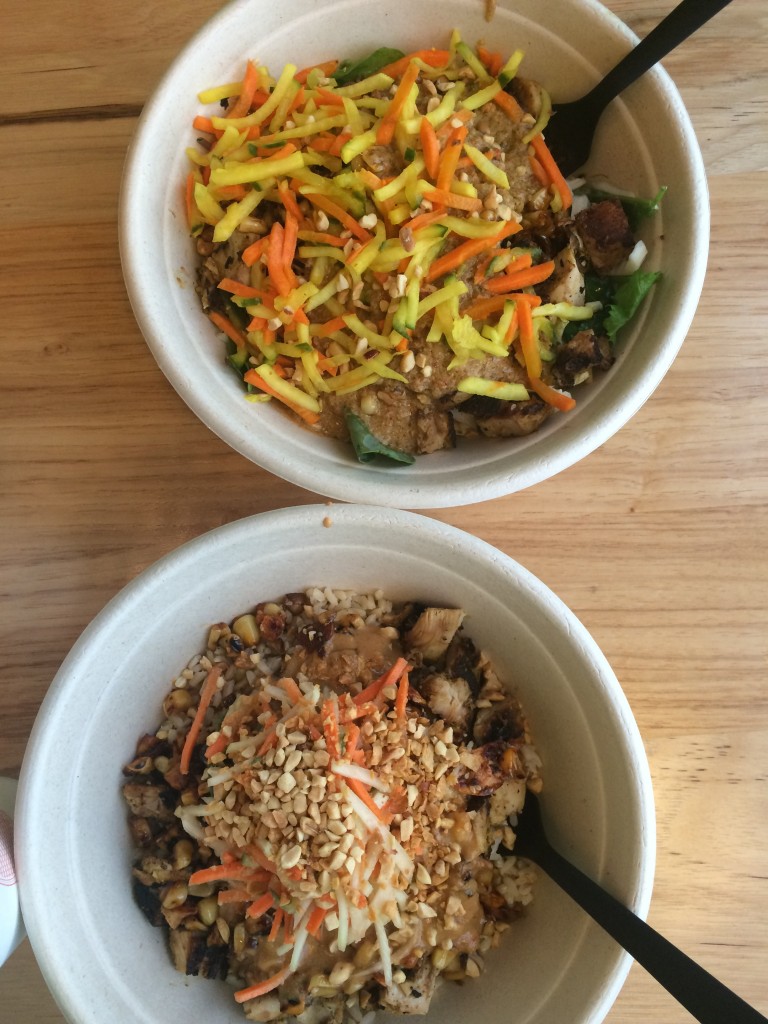 Dinner with my brother at ShopHouse: brown rice bowl topped with grilled chicken satay, charred corn, peanut sauce, green papaya slaw, crispy garlic, and crushed peanuts.  Super spicy!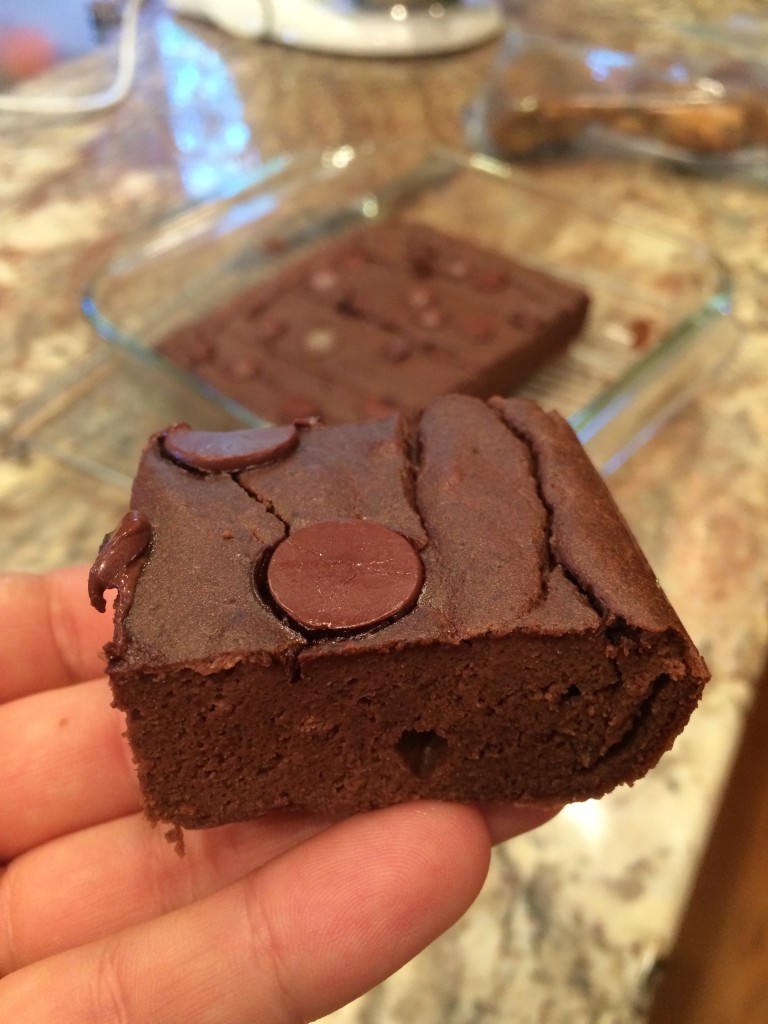 Toffee Caramel Fudge Black Bean Protein brownies!  You can find the recipe here.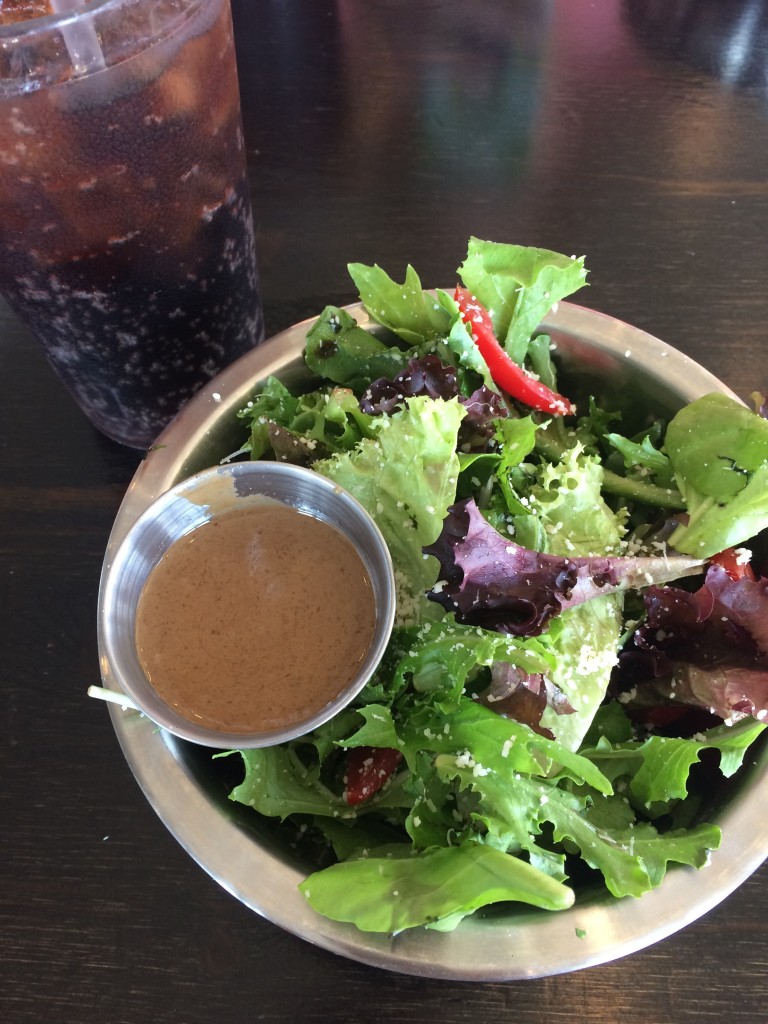 Side salad with a….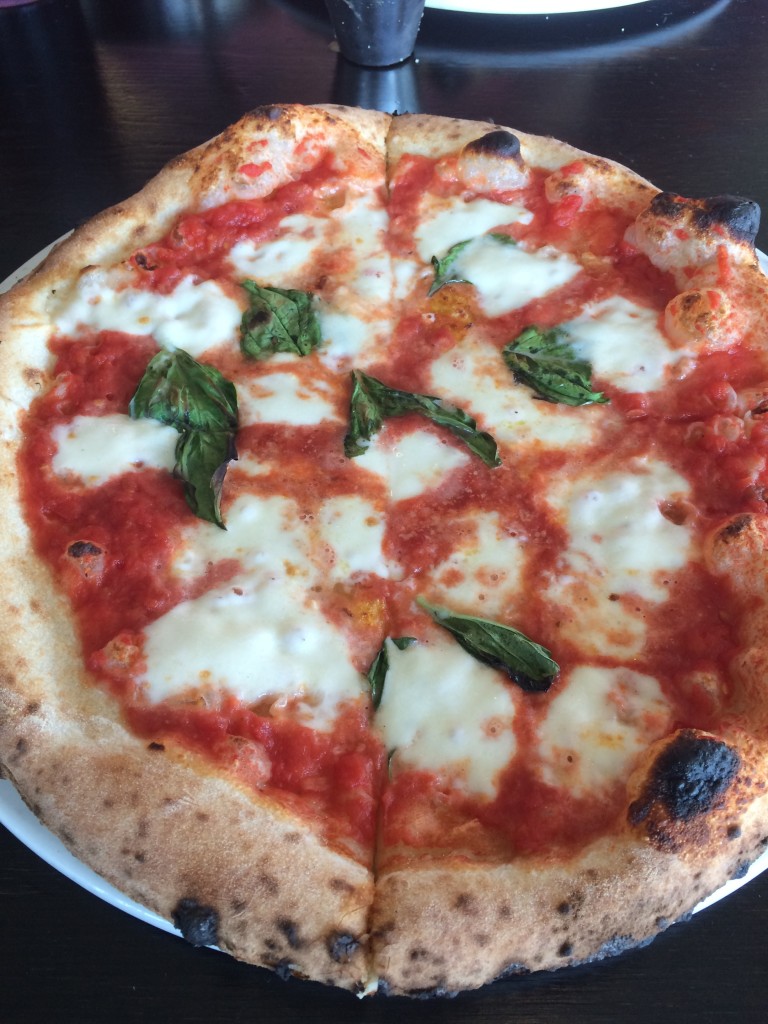 Pizza!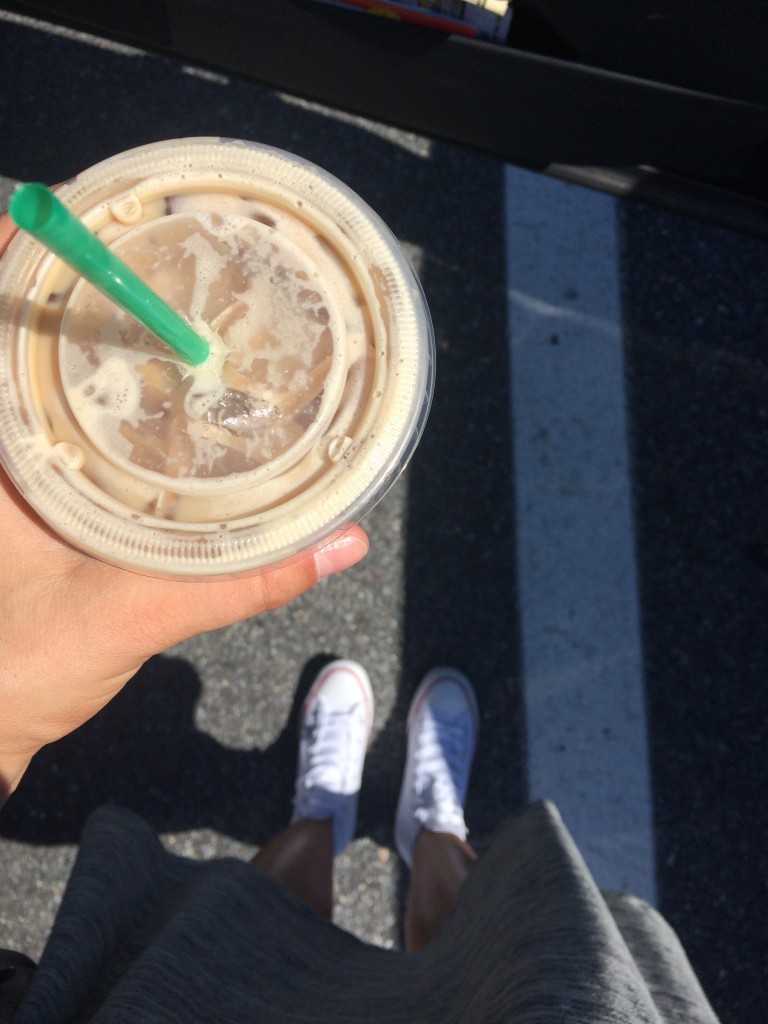 Iced dirty chai <3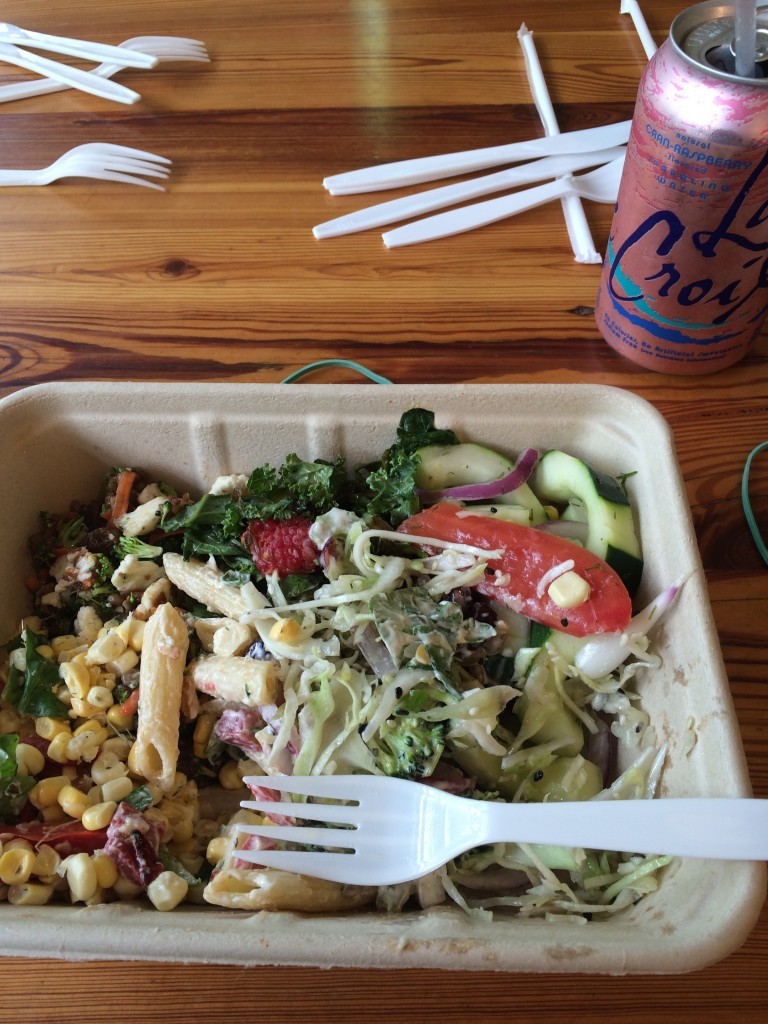 Whole Foods salad bar is my happy place.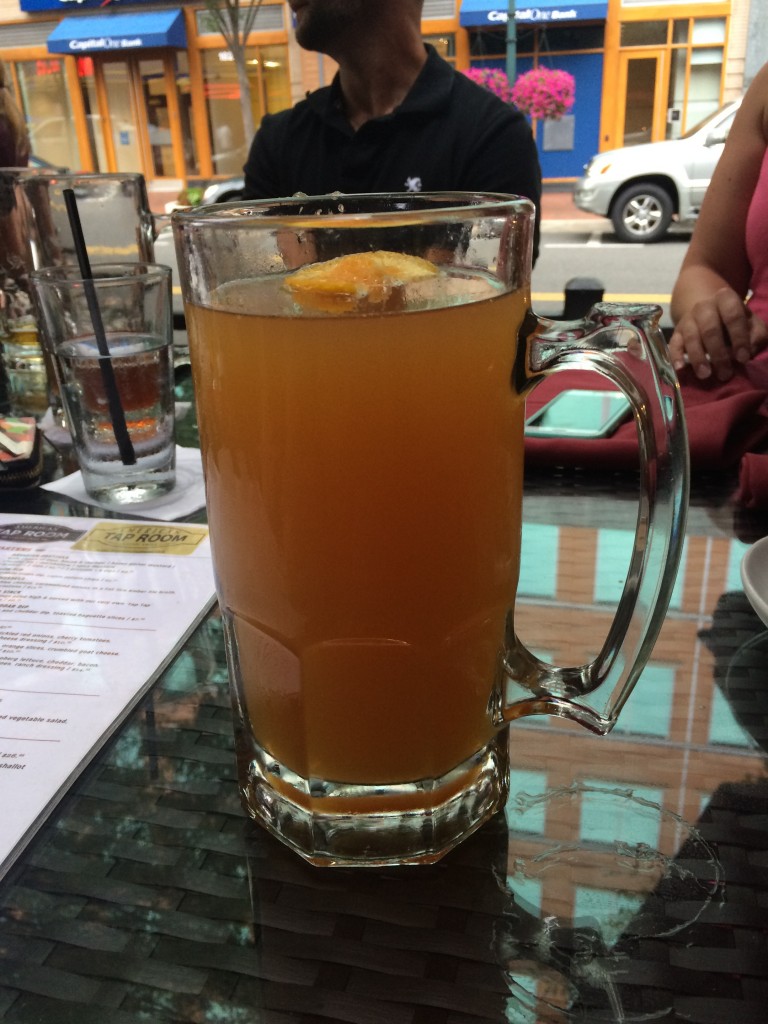 Lots of beer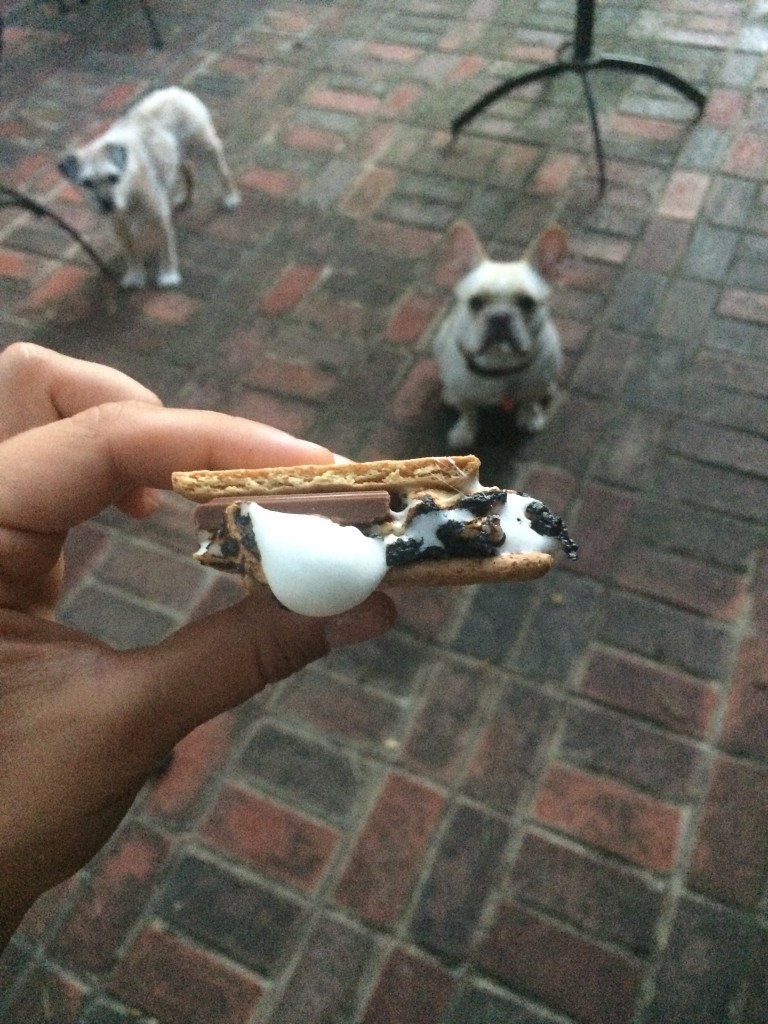 LOTS of s'mores!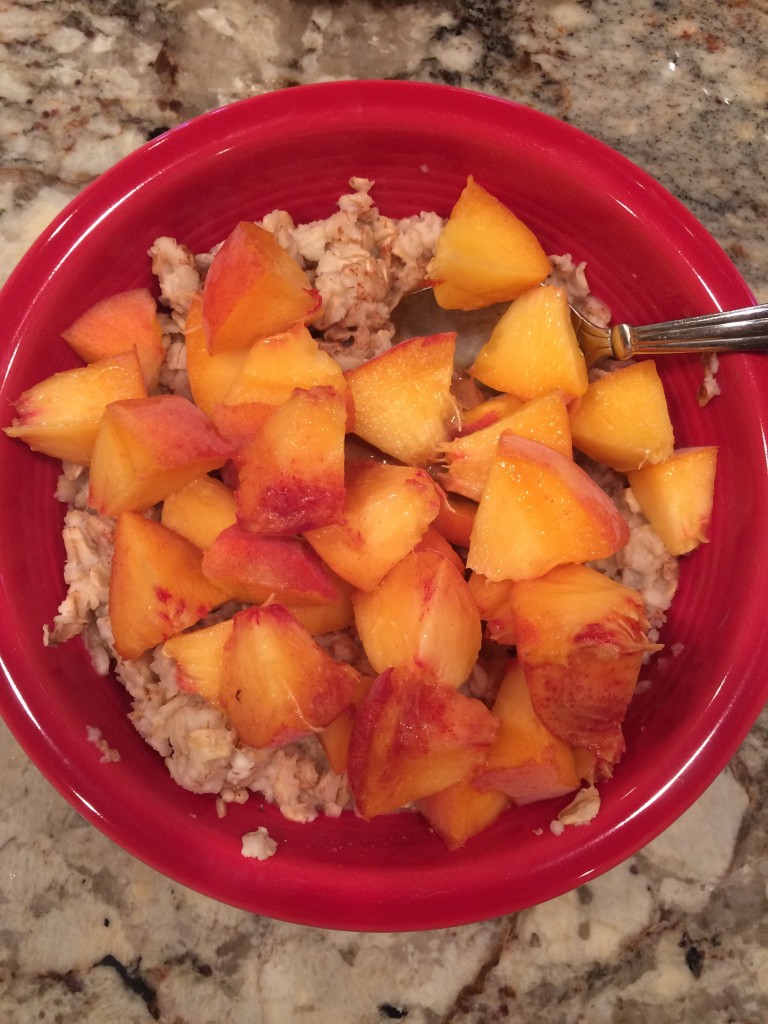 While home, this is what I ate for most breakfasts:  oats with cinnamon, almond butter, and peaches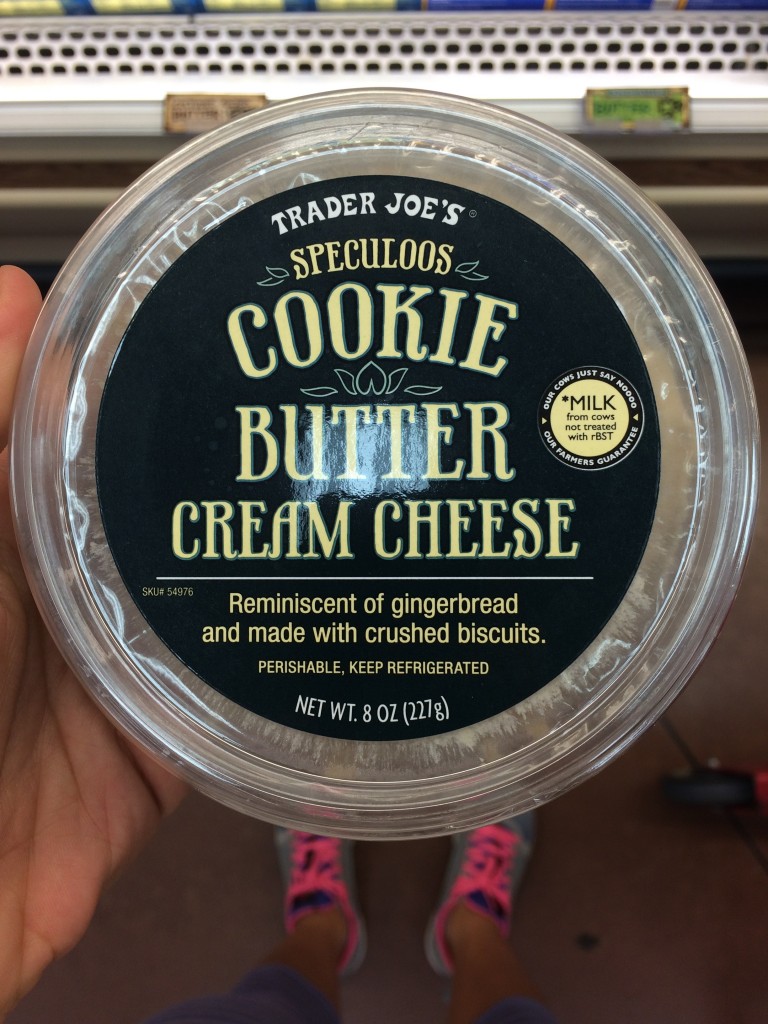 This exists.  You're welcome.  And of course I bought it.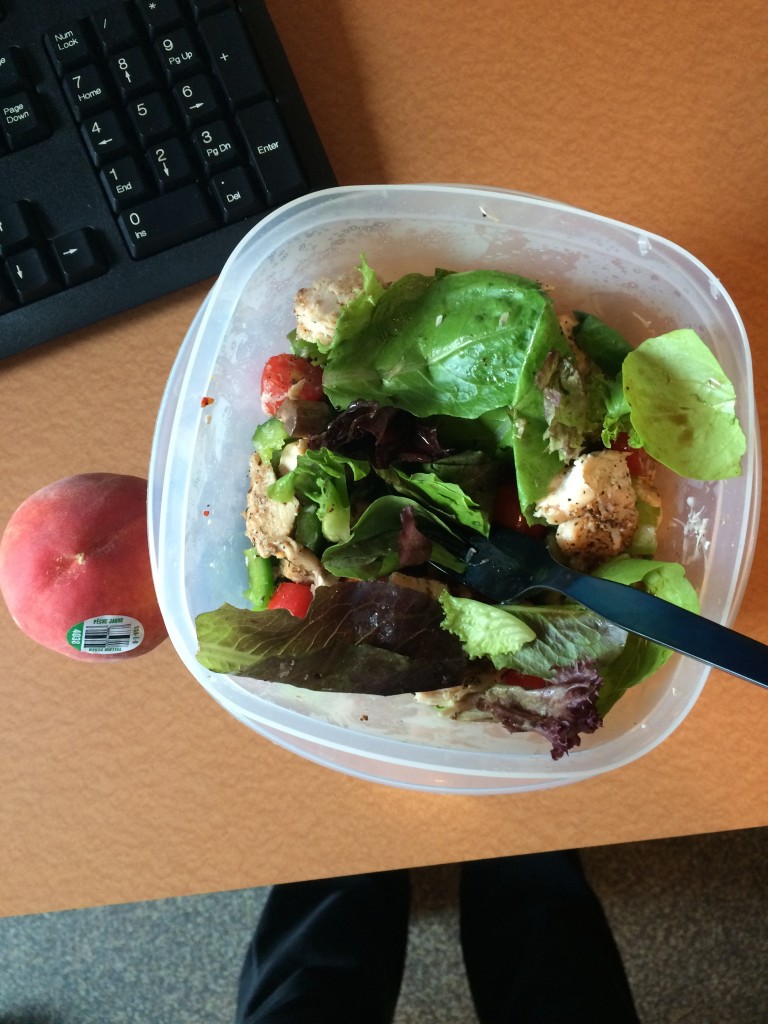 Salad with chicken, tomatoes, cucs, peppers, cheese + peach on the side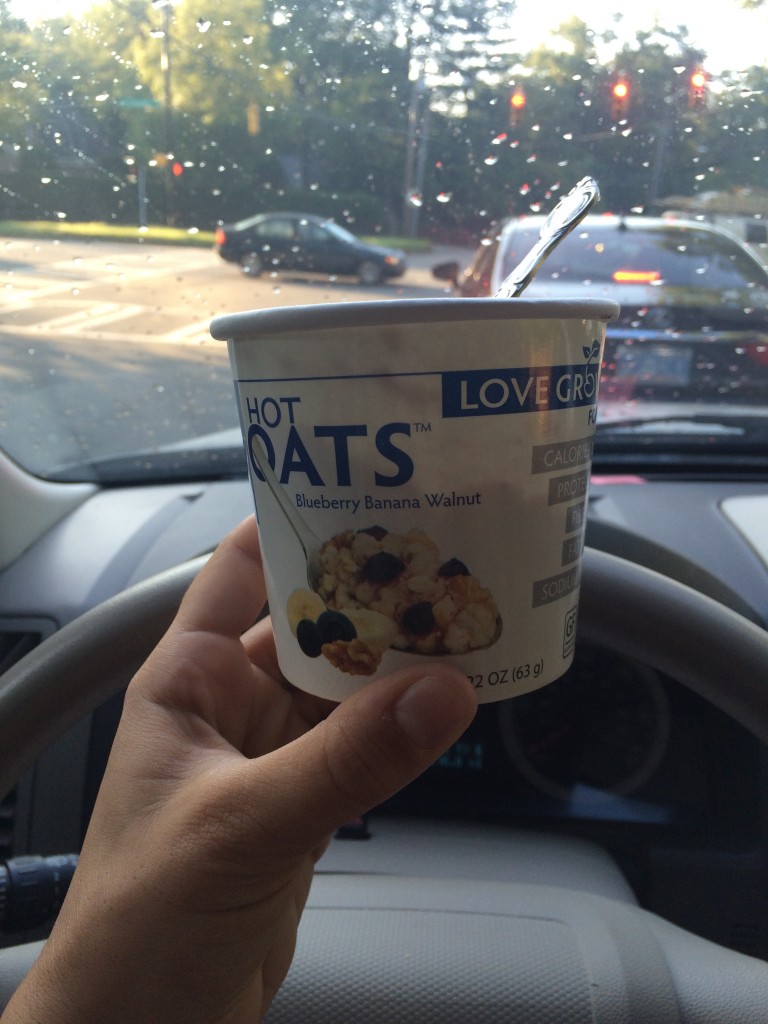 Love Grown Foods Hot Oats on the way to FlyBarre!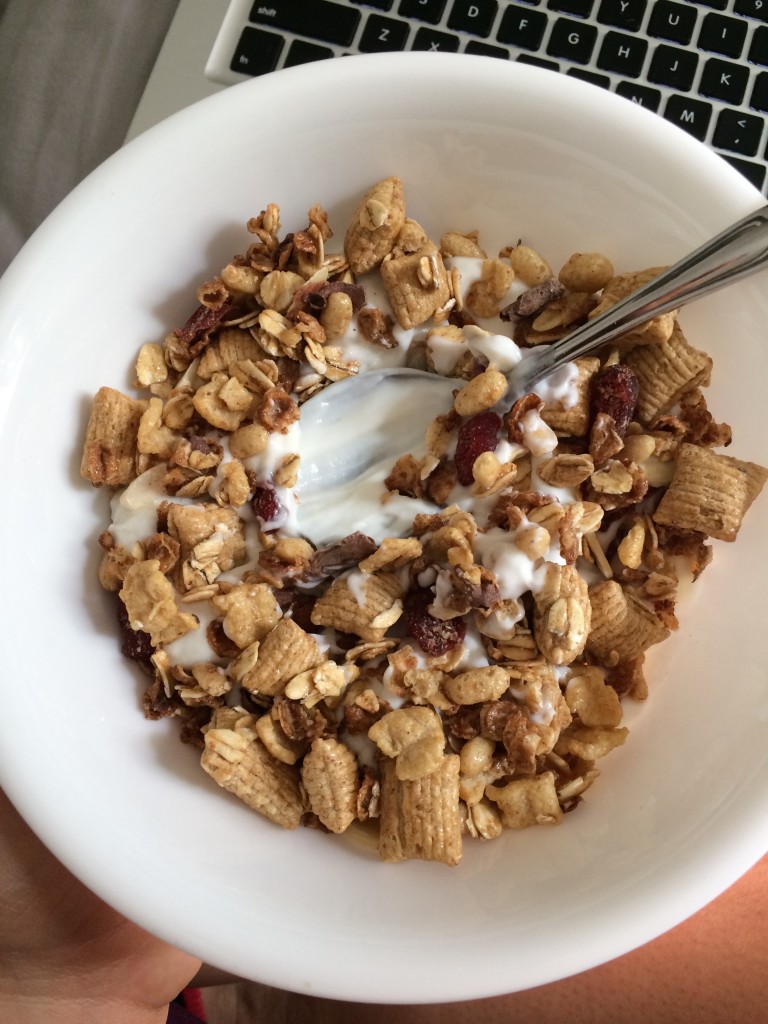 Vanilla Greek yogurt + Barbara's cranberry dark chocolate granola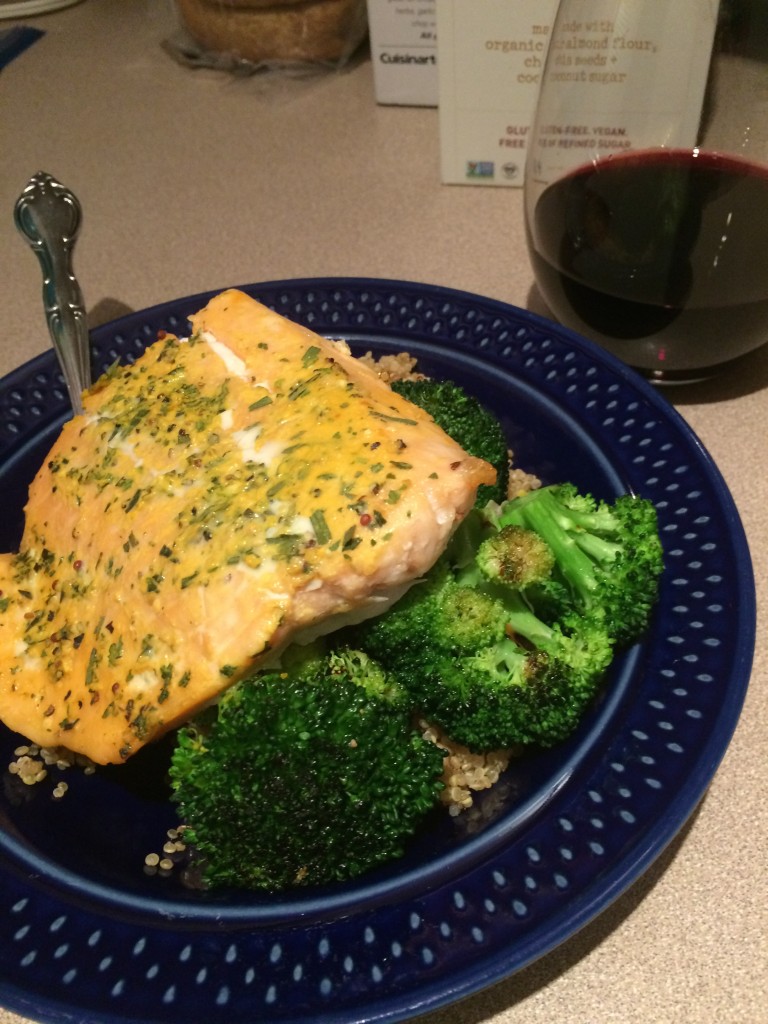 Dijon herb salmon + roasted broccoli + quinoa.  Red wine is a must.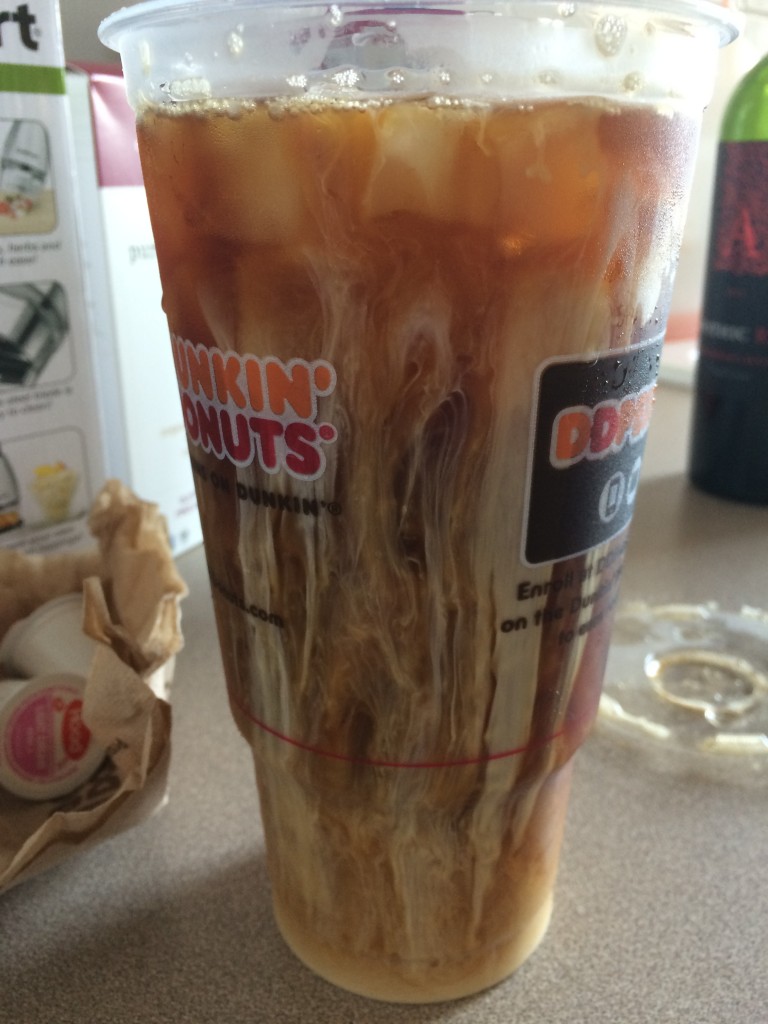 Beautiful.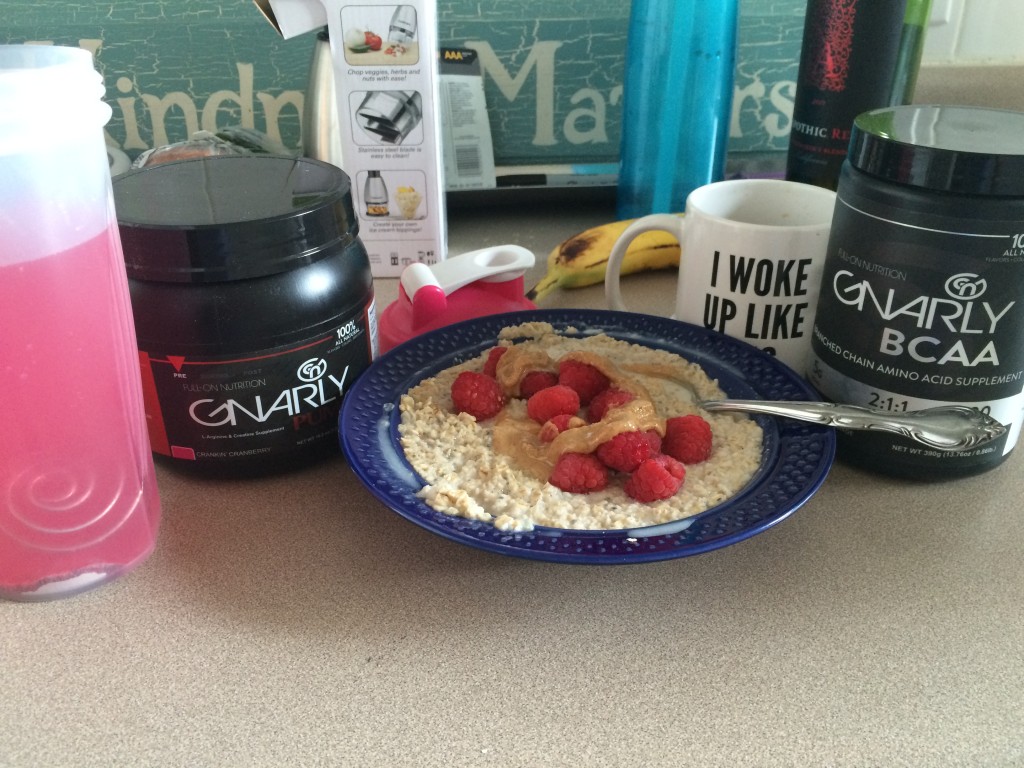 Pre- Orangetheory oats, pre-workout, coffee, water, BCAAs c/o Gnarly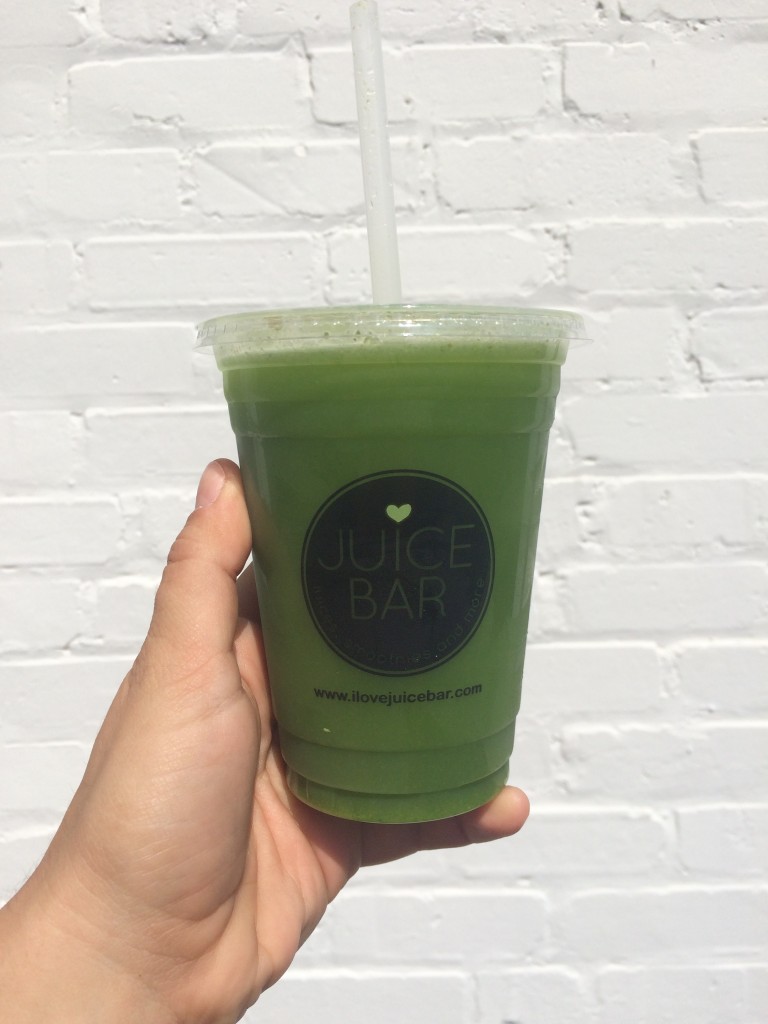 Green juice.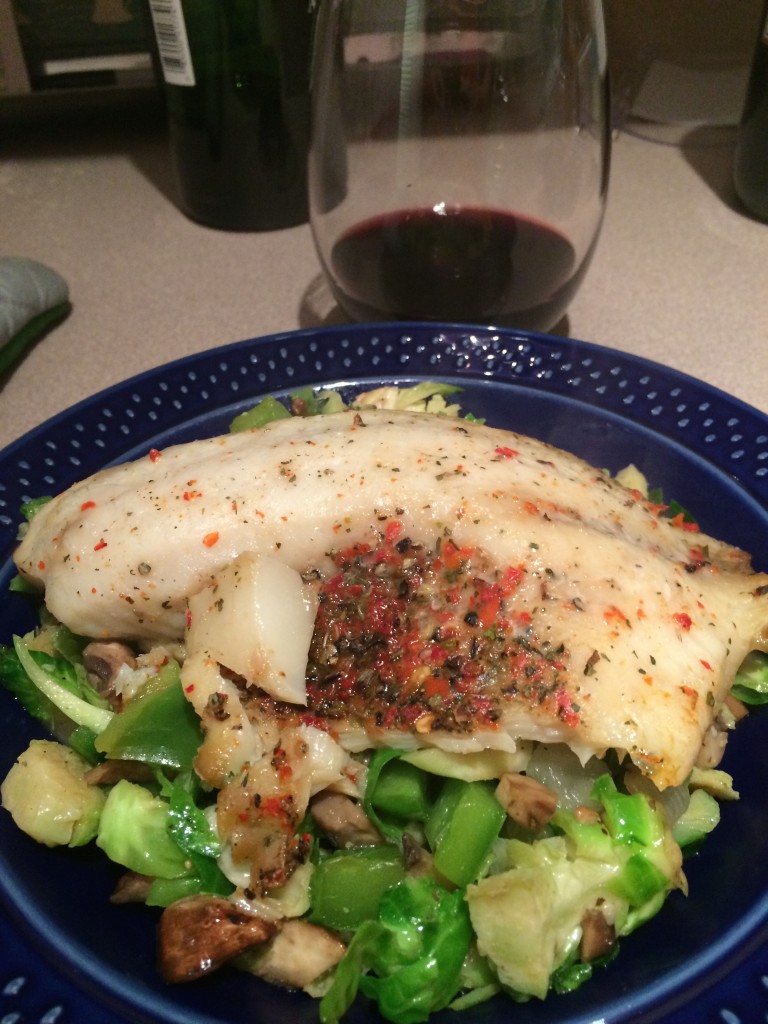 Chili lime tilapia on top of a shredded brussel sprouts+onion+mushroom stirfry. Red wine as usual.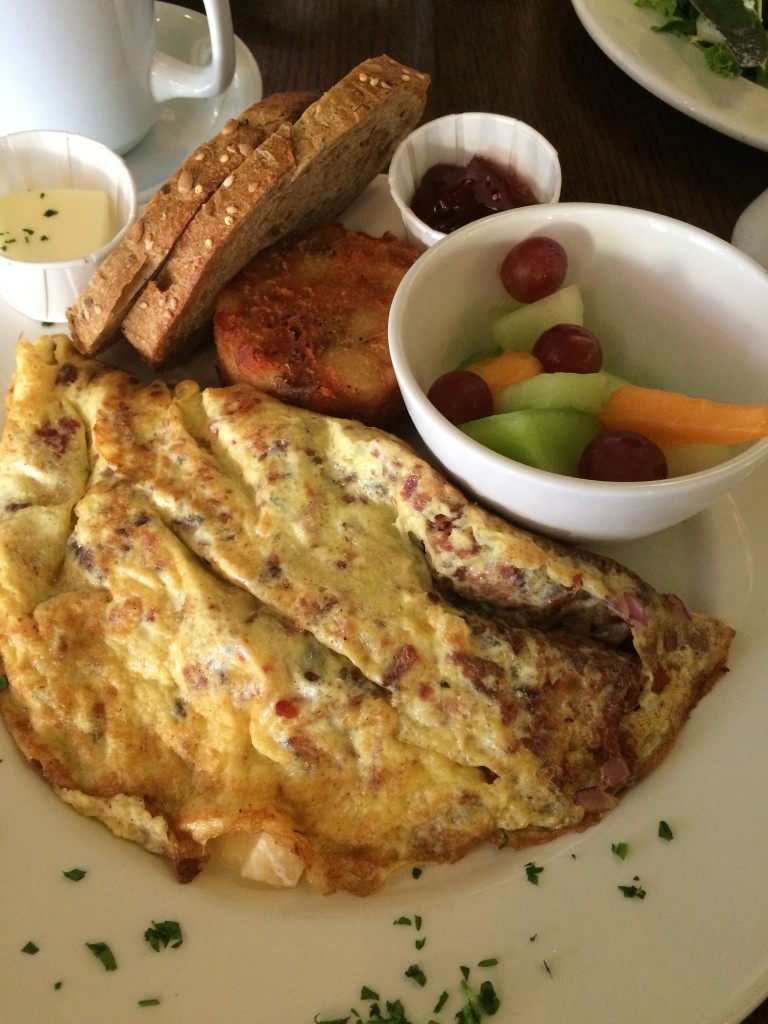 Brunch at Cafe Monte.  HEAVEN.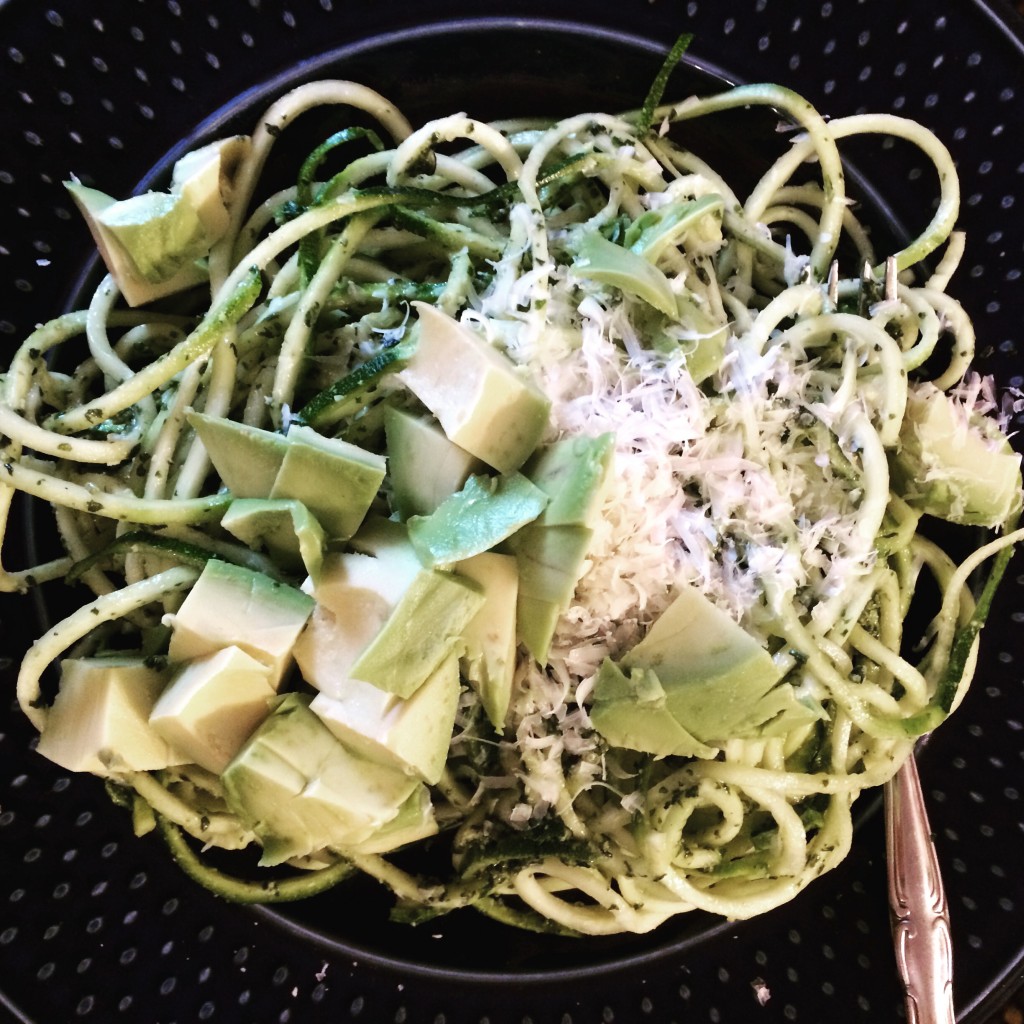 Zoodles tossed in homemade pesto, topped with avocado and parmesan cheese
Last week's workouts (8/10):
Monday- REST (my body was dead after the conference)
Tuesday- Taught Cardio Sculpt and Core
Wednesday- Took FlyBarre class, Taught Pilates Sculpt
Thursday- Taught Cardio Sculpt, Boot Camp, Abs
Friday- Took Orangetheory class
Saturday- Took Orangetheory class
Sunday- REST
This week's workouts were a lot better than expected, yet I still struggled.  I am STILL feeling some aches and pains from the conference (hellooooo hamstrings and low back!) but still managed to move and sweat.  I am thinking of getting a massage this weekend.  After all, it IS my birthday weekend! 🙂
Questions:   What have you been eating lately?  Do you mix it up or eat the same thing regularly?  What workout have you been loving lately?  Comment below!