Hi all, I hope you've been having a great week!  I'm so happy that the weekend is on the horizon and I'll have some downtime yet more time to do work this weekend.  It's hard to cram everything into the 5-day work week!  I've had this post in my drafts for a couple weeks now and I'm finally publishing it.  It's taken me a lot longer than usual to get my thoughts together for this post, and I didn't want to rush it for the sake of "being on a schedule."  Which, by the way, has never been easy for me to do here on O&R ha!
My fitness routine has changed drastically in the past year and it's taken me a while to accept and adjust to it.  Changing my routine that I was dedicated to for so long was hard even though it needed to be done.  For me, fitness is obviously my job, a part of my lifestyle, and helps me feel better – and when my routine became more of a chore and something that made me anxious, I knew I needed to figure out how to get myself back.
If you've been a reader for a while, you know that I've been a die-hard Class Passer.  Three years ago shortly after I moved to Charlotte, I was excited to find a gym and a community to become a part of.  I had heard of Class Pass through a Facebook ad and word of mouth and was over the moon when I heard the deal.  $79 for unlimited access to the majority of the studios in Charlotte?!  How amazing!
I cycled through soooo many places: several local yoga studios, nearly every barre studio, boxing studios, aerial yoga, boot camps, and even CrossFit (once).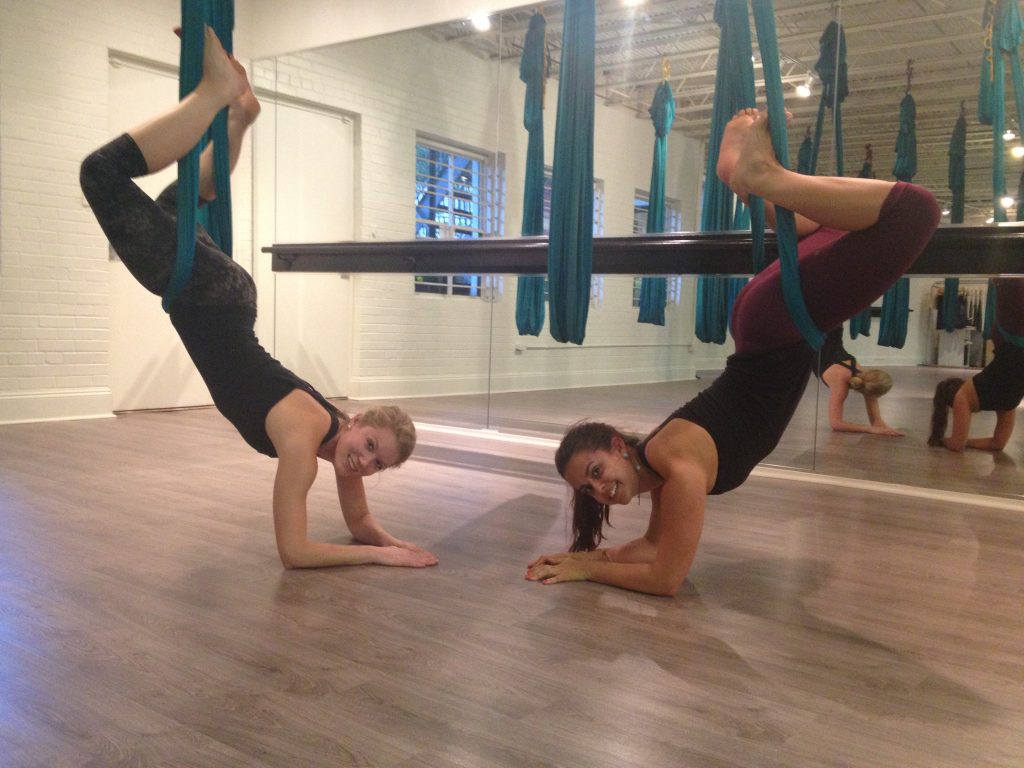 Class Pass also introduced me to my current love, MADabolic.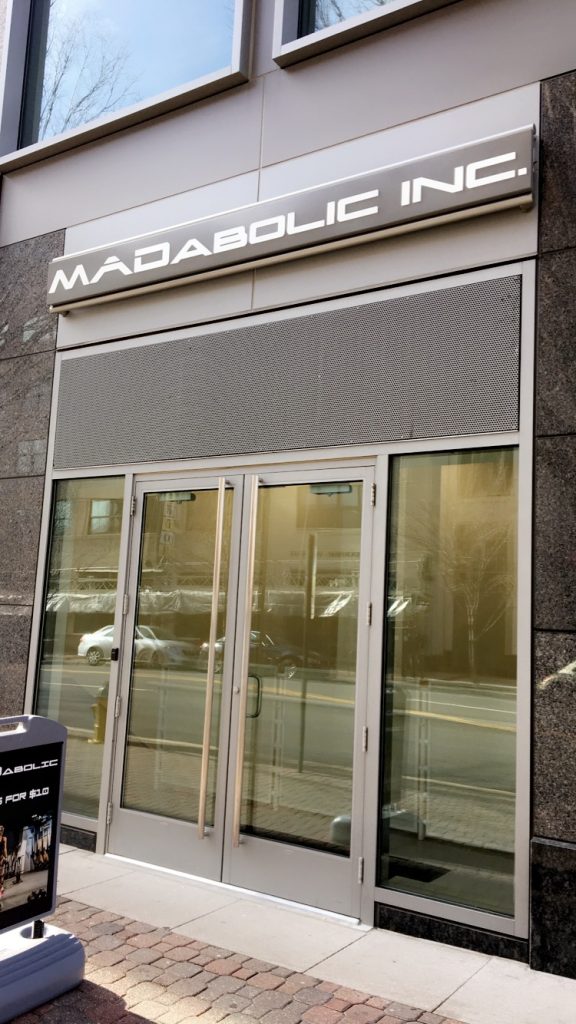 And for a long time – about 2.5 years – it worked really well for me.  I was trying new studios all of the time, went to a class about 6 days a week, and I felt like I had a truly solid rhythm.
It wasn't until the end of 2015/early 2016 where I just wasn't feeling myself.  I had zero motivation to workout.  I often came home from work on my early days and slept.  I wasted so much money on late cancel fees.  I didn't want to teach classes at work.  I felt paralyzed by so many daily stressors and working out became a burden.  It's hard to describe, but I needed to take a break from it all.  Granted, I still exercised, but not nearly as much as before.  It killed my body image and confidence at work and in my personal life that my mind couldn't get my body to the gym.  But after figuring out somethings with my doctor and overcoming personal obstacles,  I was starting to feel like fitness-loving self.
In addition to all of this going on, I was also not responding well to all of the variety of classes I had at my fingertips.  The Class Pass membership I adored and referred so many people too (I still think it's GREAT) was suddenly something that I didn't want.  I wanted more consistency, one steady place, and a place where I could go to an unlimited amount.  I wanted to train hard and stick to one format so I could become even better at it.  I embraced the change, honored what my mind and body wanted, and joined MADabolic full-time.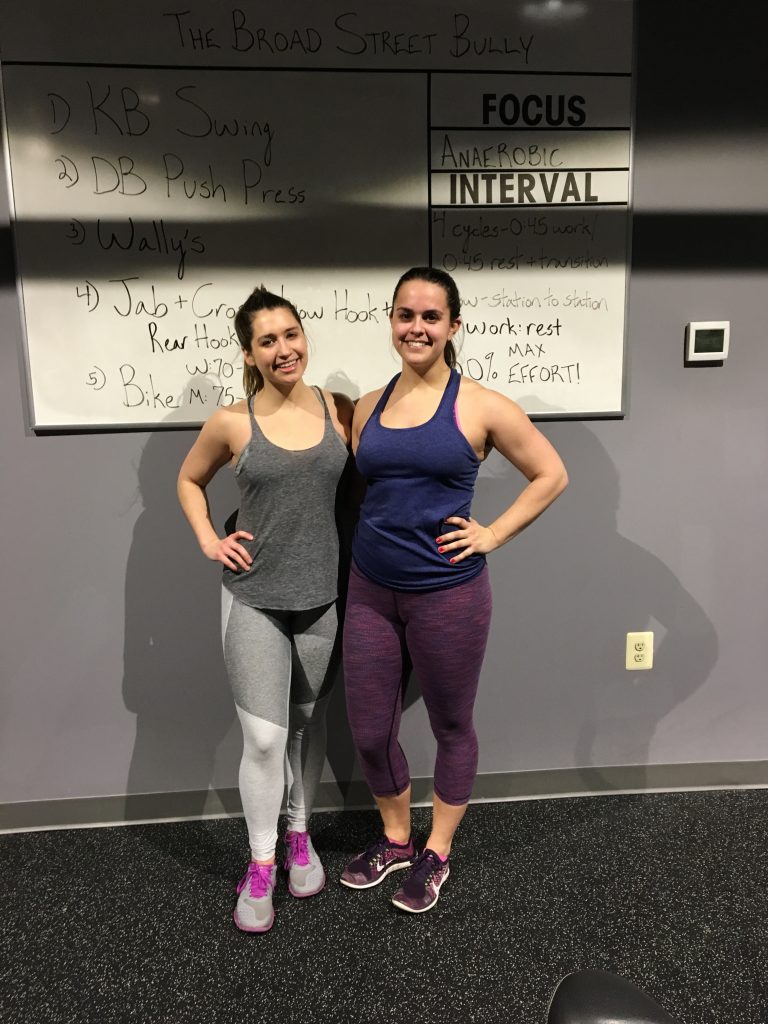 MADabolic (interval style training) is the one place on Class Pass I never was sick of nor it felt like a burden.  I loved every minute there and was always going back.  Even though it was more expensive than Class Pass (especially since CP is no longer unlimited), my heart was telling me joining was the right move.
It was a hard year – hard to sit back and take a break from something that my career was based around, hard to take time to better my mind, hard to deal with body changes from it, and much more.  But, I hope you take away some things from this post:
If your mind and/or body is telling you to do something, honor it.  If your body needs a break, take it.  There are other ways to stay moving without having a workout kick your ass.  Movement shouldn't be undervalued because it was in a workout class or on a run.
Use your support system to get through a slump.  Help from friends, family, and doctors is a good thing.  You can always and WILL get out of a slump.
Fitness looks different for everybody, and incorporating breaks and changes is, and should be, normal.
Class Pass is wonderful and is a gateway to so many different formats and studios you may have never tried before.  It is something that I highly recommend to anyone.  Personally, I still love the brand, but what is best for me in this moment in time is consistency.
No questions but any comments or feedback is always welcome.  Thanks for letting me think out loud!