Good Morning, friends!  I just got back from a pretty jam-packed morning, and now I am just hanging until I go into work at noon.
This morning started with a 6am Hot Vinyasa class at Charlotte Yoga.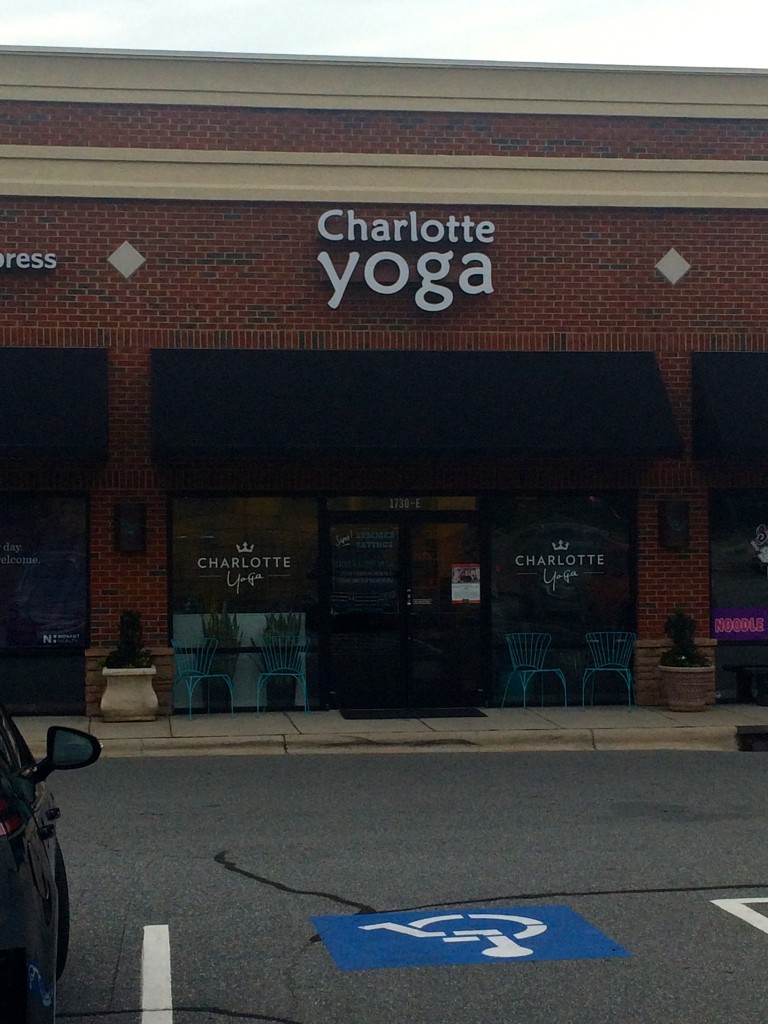 I am really not on my yoga A-game when I take early morning classes.  I don't think my body is that ready and my balance is way off, but the heat and the stretches definitely wake me up.  I'm more of an afternoon/evening yoga-goer, but this class takes place of my morning coffee!  I will probably need a cup or 4 around lunchtime, though.  🙂
Once class got out, I rushed home to feed and let Winston out, eat something, and head out the door to my 7:30am Cardio Sculpt class.  I brought Winston with me and he loved it!  The class is more low-key than your average choreographed strength class.  We all chat the whole time and all the participants know each other outside of the class, and with the format I taught for class, it was perfect for having the little fur ball run around as entertainment.  Also, all of the participants are huge dog people, so they enjoy it too!
After class, I ran to the bank and to pick up some goodies at Whole Foods.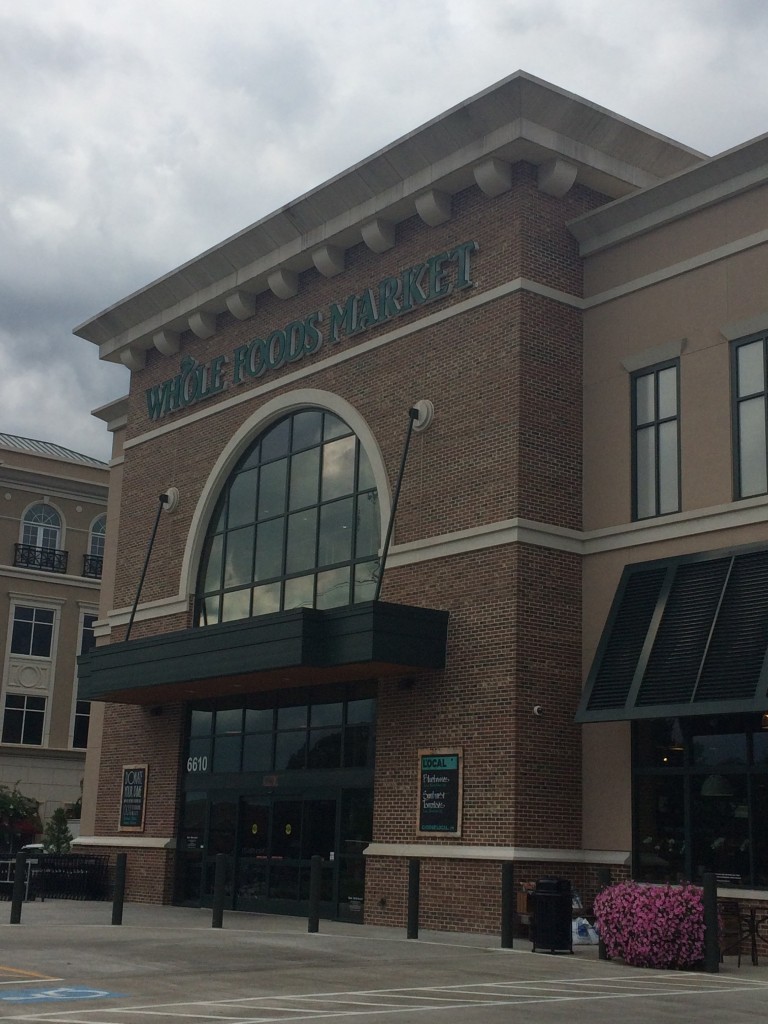 Such a sad, dreary morning in the CLT  *insert sad, whiny emoji*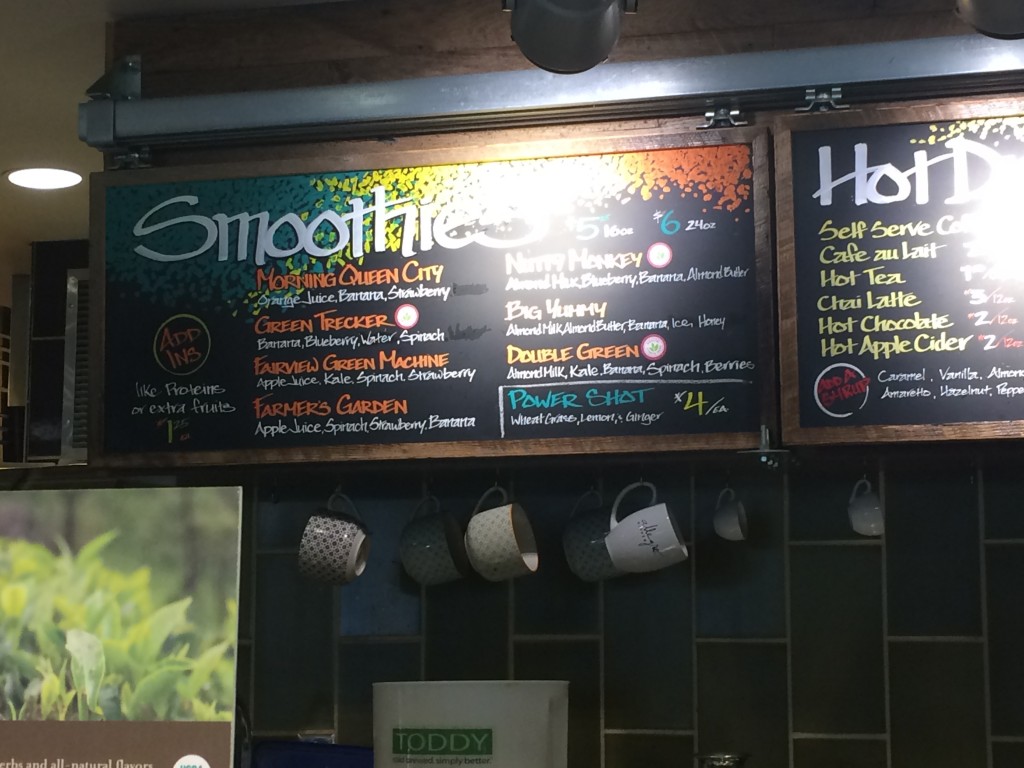 I went in there looking for a small bouquet of flowers for one of my participants, but there were none.  I managed to pick up some random stuff like frozen blueberries and Epic Seed yogurts (!!), and treated myself to a Big Yummy Smoothie and a blueberry muffin.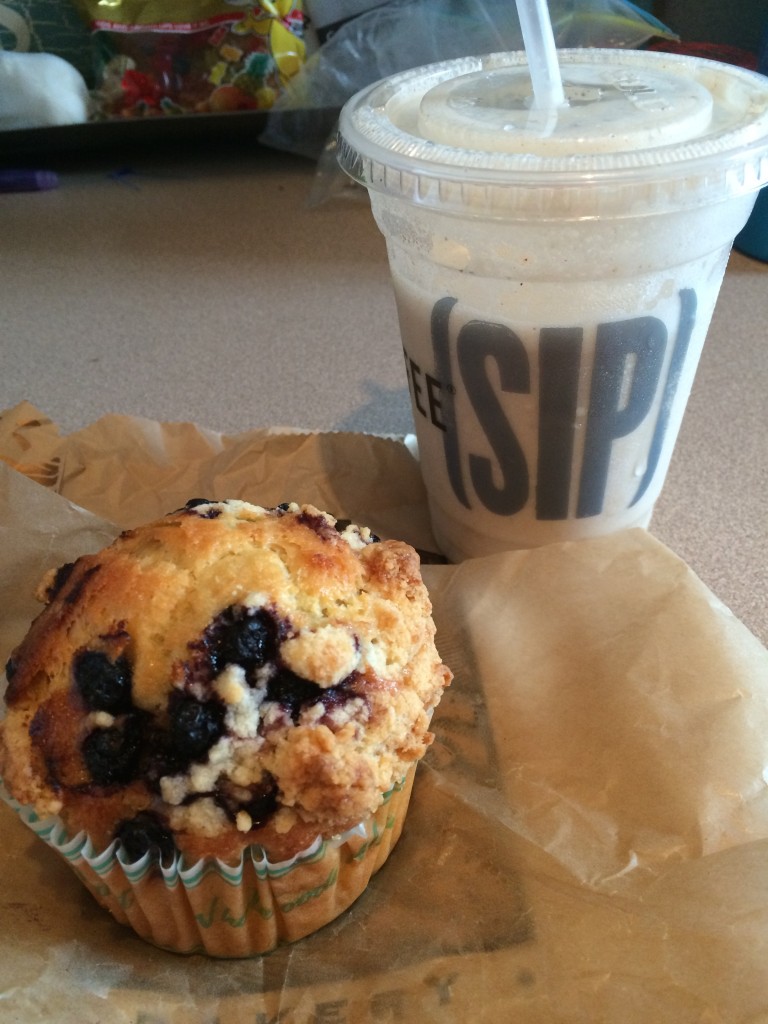 So yummy!
Now, onto a recap of last week's workouts!
Weekly Workouts 7/6
Monday*-  Taught HIIT and Core Conditioning
Tuesday*- Taught Cardio Sculpt, Boot Camp, & Core Conditioning
Wednesday*- Taught Basic Yoga
Thursday- Took Pilates Sculpt class, taught Cardio Sculpt, Boot Camp, & Core Conditioning
Friday- Vinyasa class at Charlotte Yoga
Saturday-  HSM Barre class
Sunday- OFF
My car decided to die on me on my way to a FlyWheel class on Monday night, so I missed that class, a class on Tuesday (can't remember what I signed up for), and a circuit class Wednesday morning.  I ended up picking up my car Wednesday morning, but I didn't want to bank on it being 100% when I picked it up, so I cancelled my class Wednesday.  I probably could have made one before work, but meh. I let it be a rest day.
Recent Eats 7/6
My roommate has been doing the Tone It Up Nutrition plan for the past 3 weeks, and while I eat healthy about 80% of the time, we have been motivating each other to meal prep and stick to our own healthy meal plans.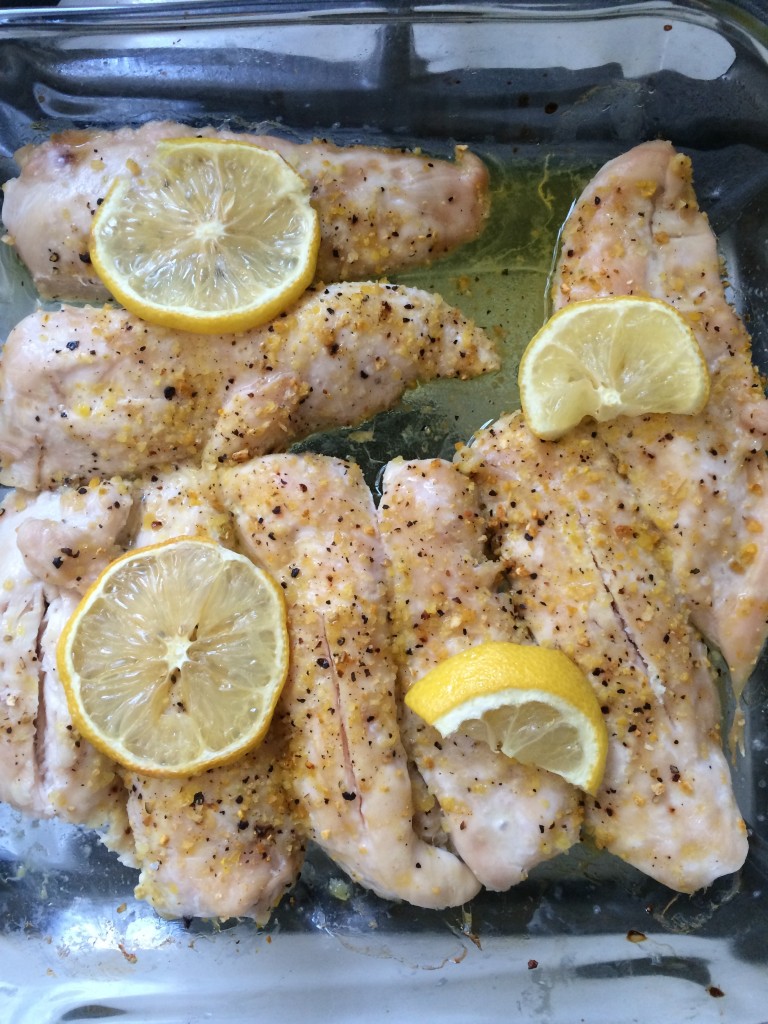 For lots of dinners and topped on salads at lunch:  Lemon Pepper chicken tenders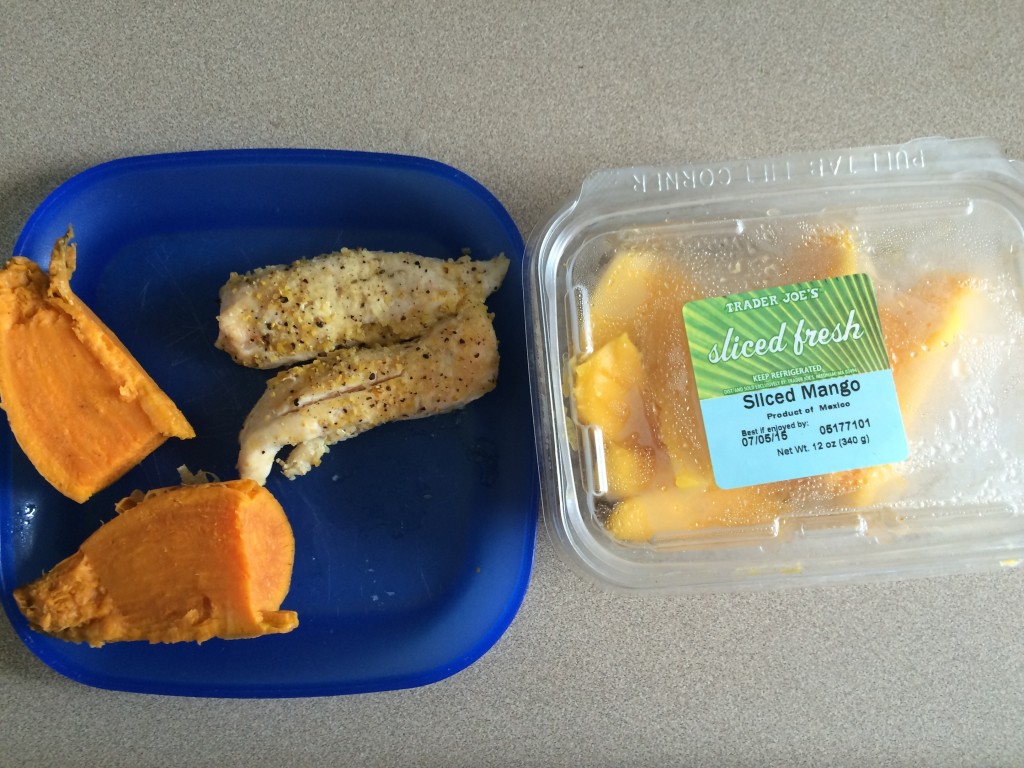 Dinner of lemon pepper chicken, sweet potato, and mango slices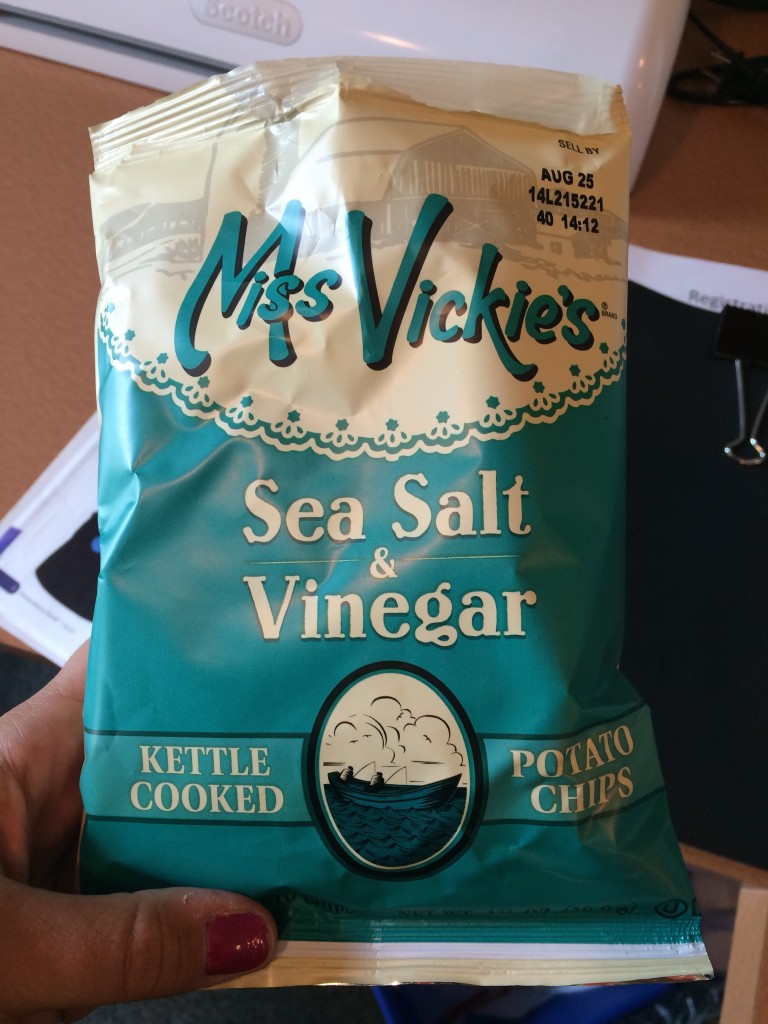 Whyyyyy are these so good?!  I've been reaching for these too often these days.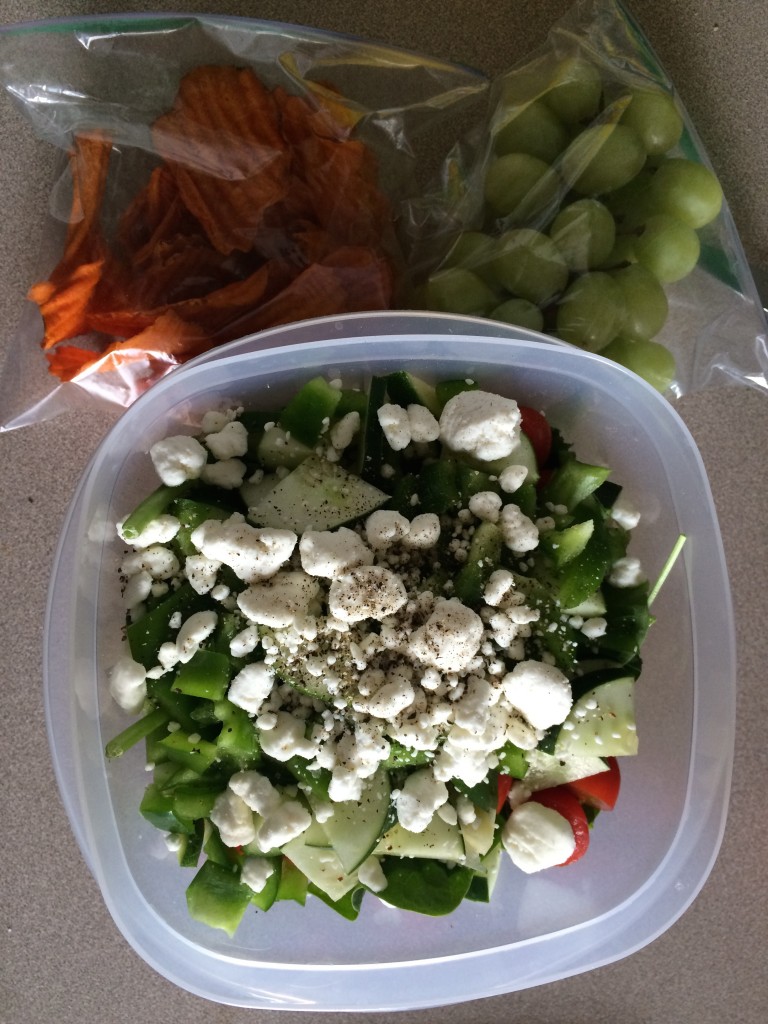 Most of my lunches look like this:  Salad (spinach and romaine) topped with grape tomatoes, zucchini, cucumbers, green peppers, goat cheese, salt and pepper with balsamic vinaigrette.  Sides are sweet potato chips from TJs and grapes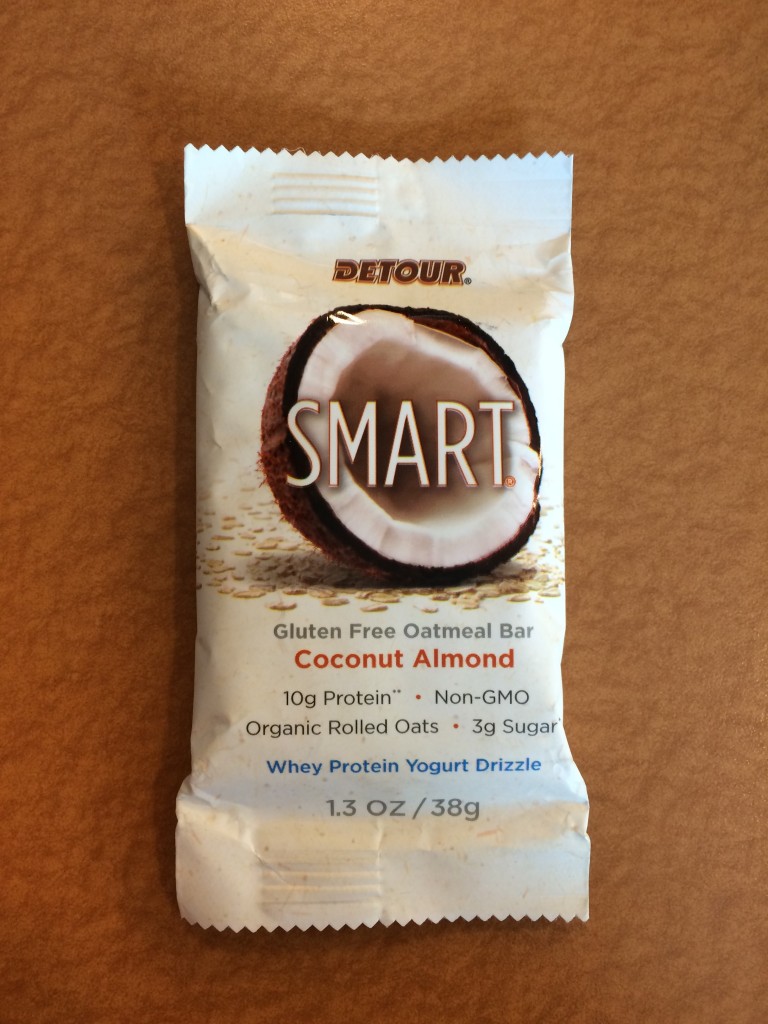 I got these at Blend and LOVE them.  Anyone know where I can get some of these Detour bars!?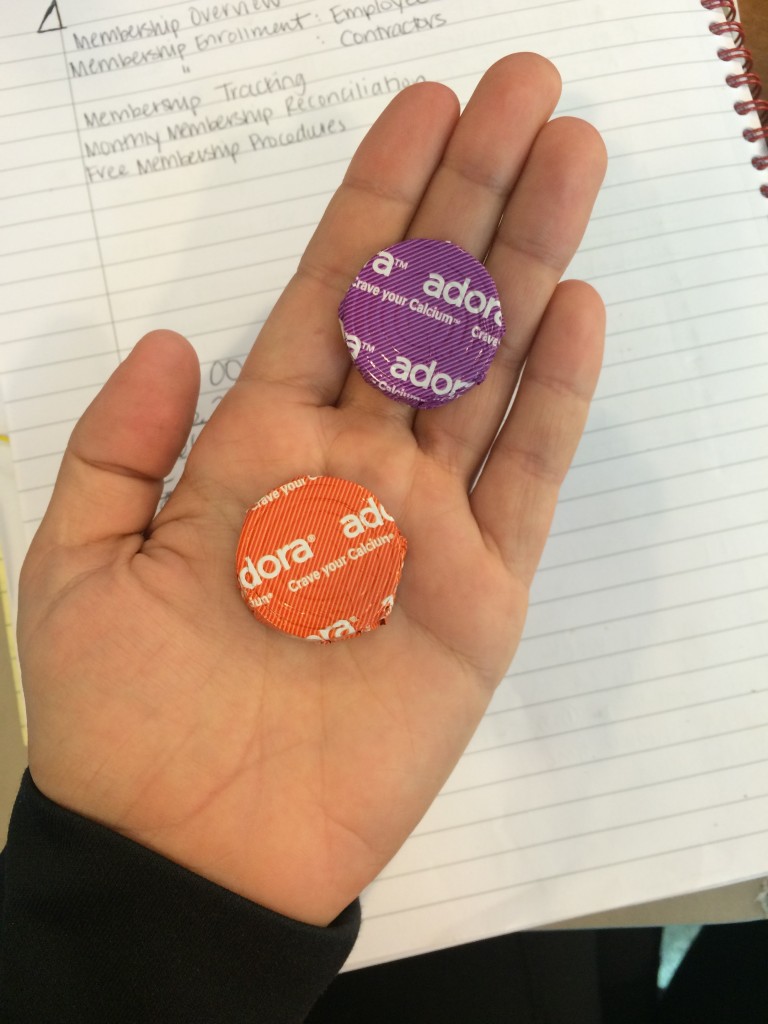 Another Blend goody: Adora calcium supplements.  Another excuse to eat chocolate 🙂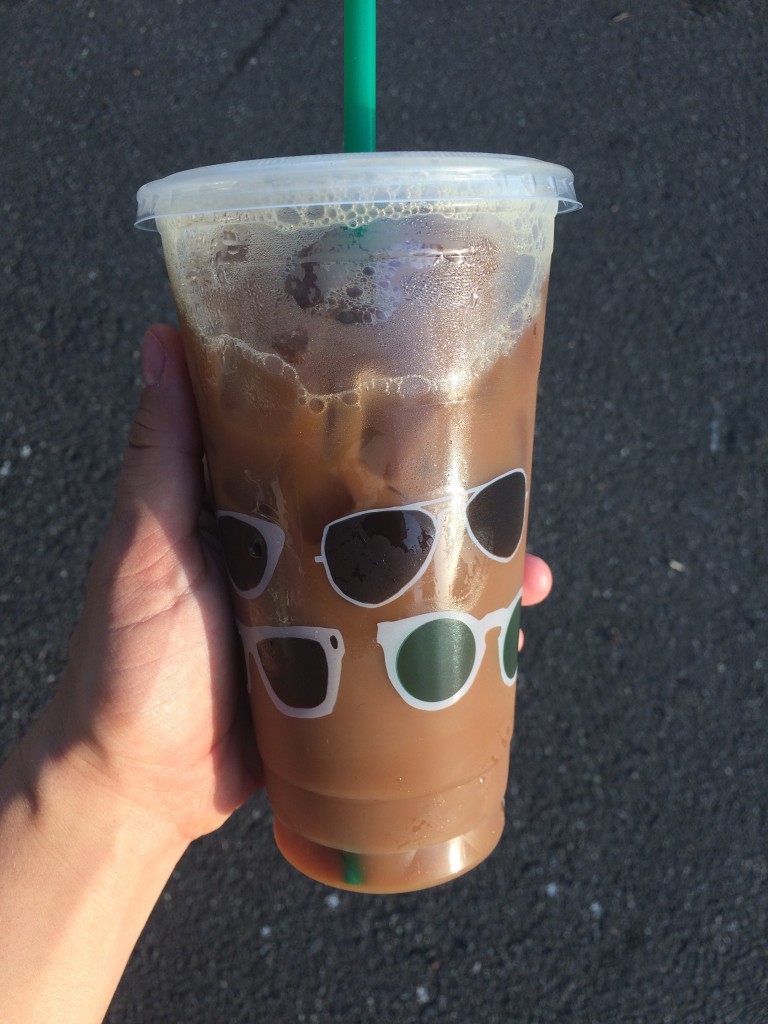 NEEDED this after taking a 5:45am class Thursday.  By the way, I'm loving Starbucks cups!  #sobasic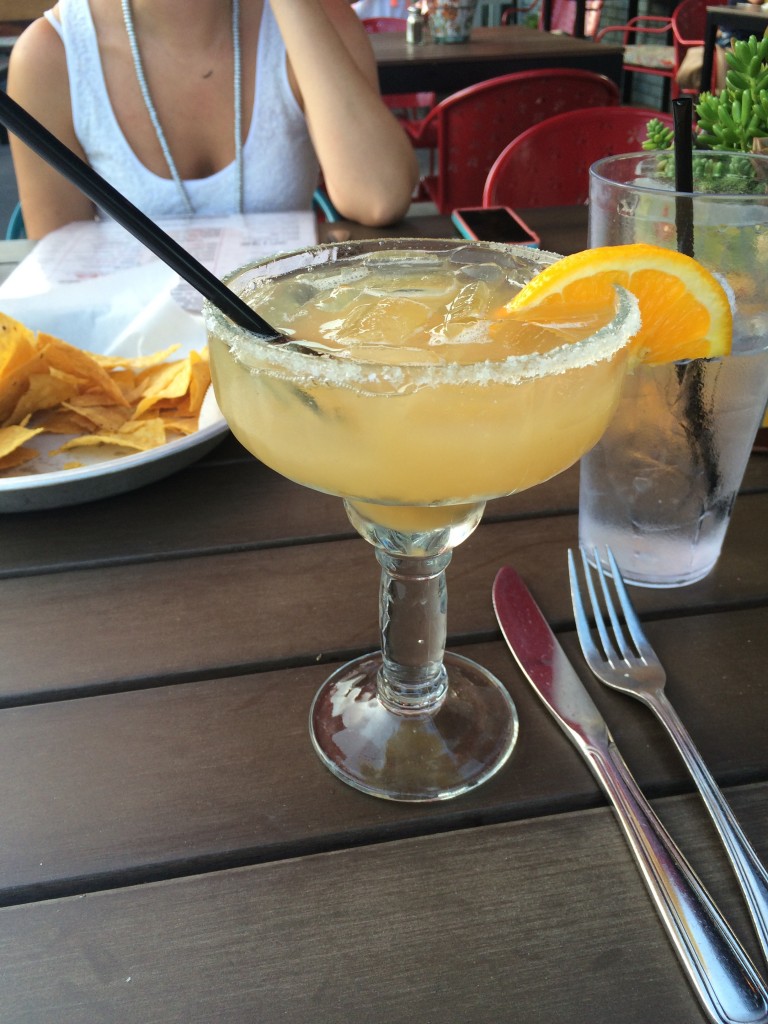 Margarita, because..why not?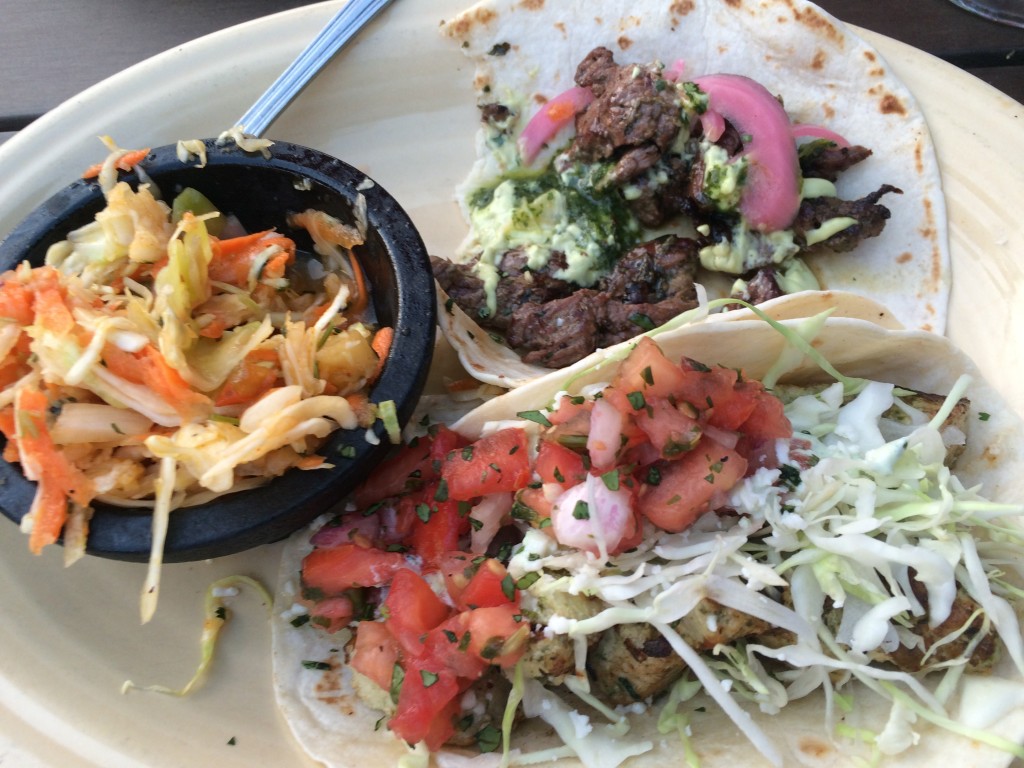 A chimichurri skirt steak taco & a jalapeño mahi mahi taco with a side of mango jicama slaw from Maverick Rock Taco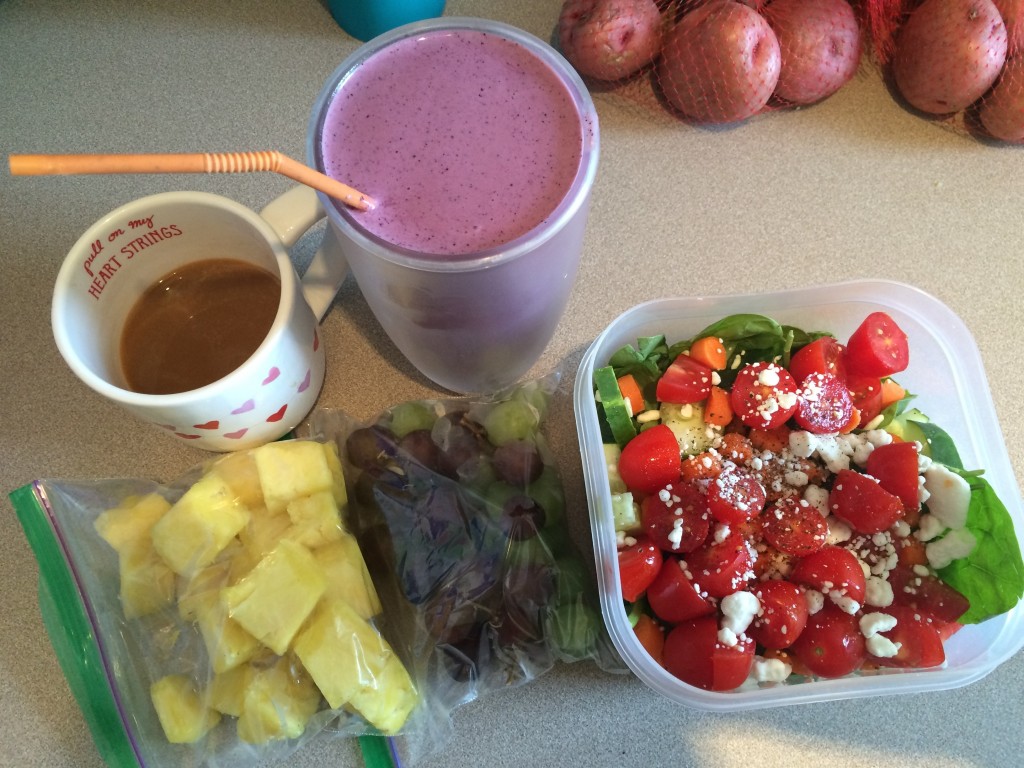 Prepping before running out the door to work: salad, pineapple, grapes for lunch & smoothie and coffee for breakfast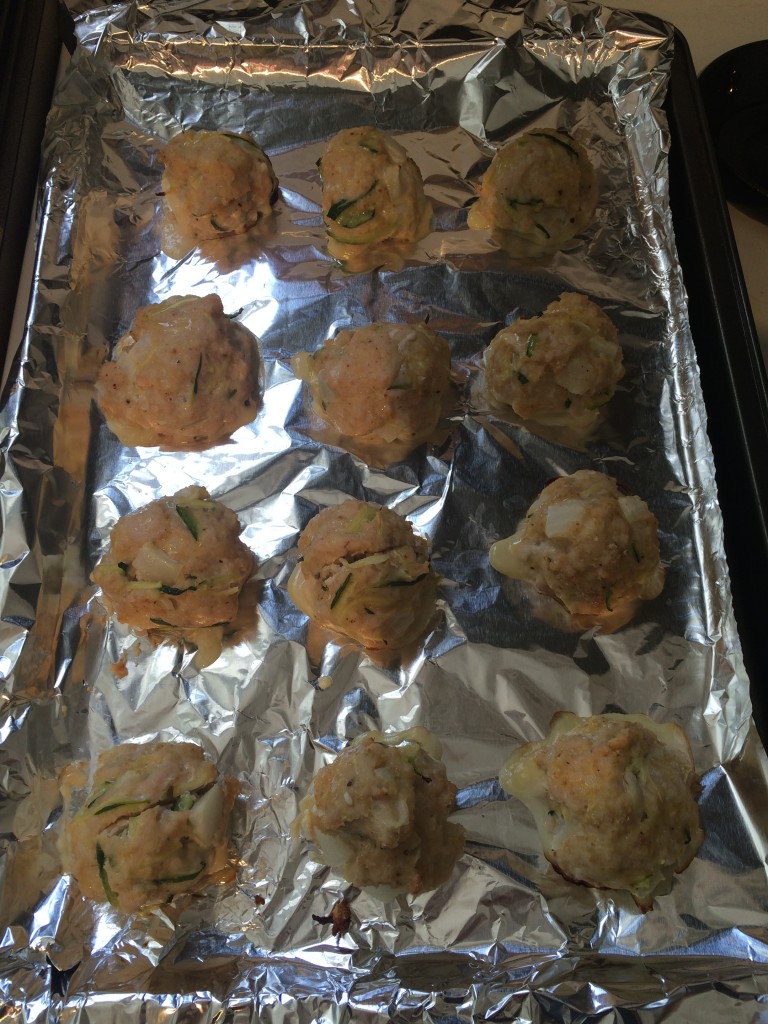 Turkey meatballs made with diced onions and shredded zucchini
Pesto zucchini noodles with turkey meatballs
Questions for you!:  What meals have you been loving this week?  Yogis: do you prefer practicing in the morning or afternoon/evening?