Gooooood morning!  I hope you all have had a stellar start to the week.  My Monday was the usual, minus a 4am wakeup call to puppy throw up (in my bed. ugh) and a pathetic, sad little Frenchie.  He seemed a little off last night when I had some friends over for dinner.  It all made sense when my hand landed right in it.  Poor guy!
I apologize for kicking off a FOOD post with that little bit of information, but..just trying to keep it real. Ya dig?  Cool.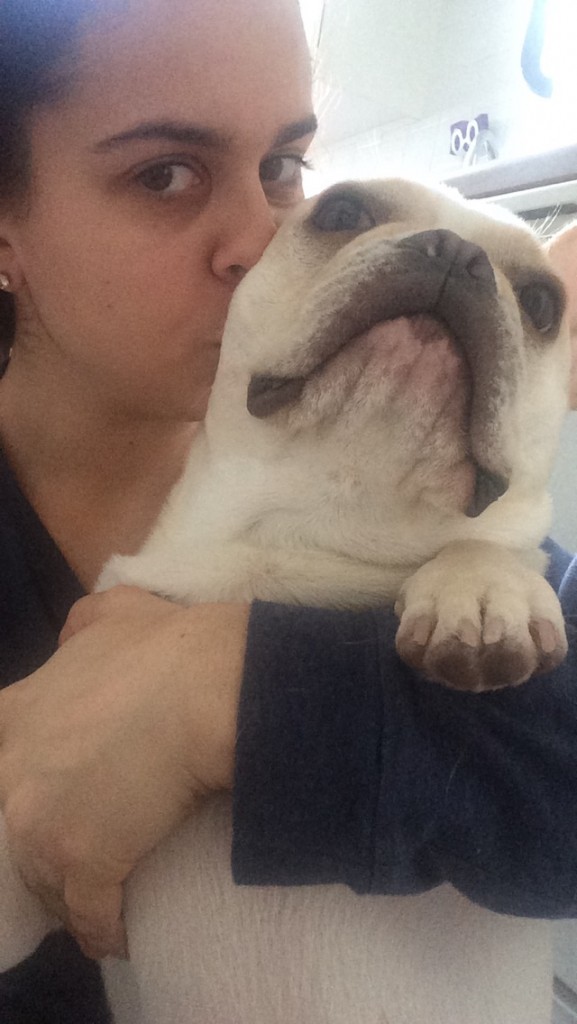 Over the weekend, my friend Katy and I hit up the opening weekend of Queen's Feast.  Twice a year, Charlotte has restaurant week where tons of restaurants in the Charlotte metro area participate in the deal.  Between $30-$35 (some have added options too) gets you an appetizer, entree, dessert, and..if you are lucky, a glass of wine or cocktail.  Katy's boyfriend was supposed to be in town visiting from Richmond, but with the snow storm, he made the wise decision of staying put.   Lucky for me, it allowed me to go to Lumiere French Kitchen with her!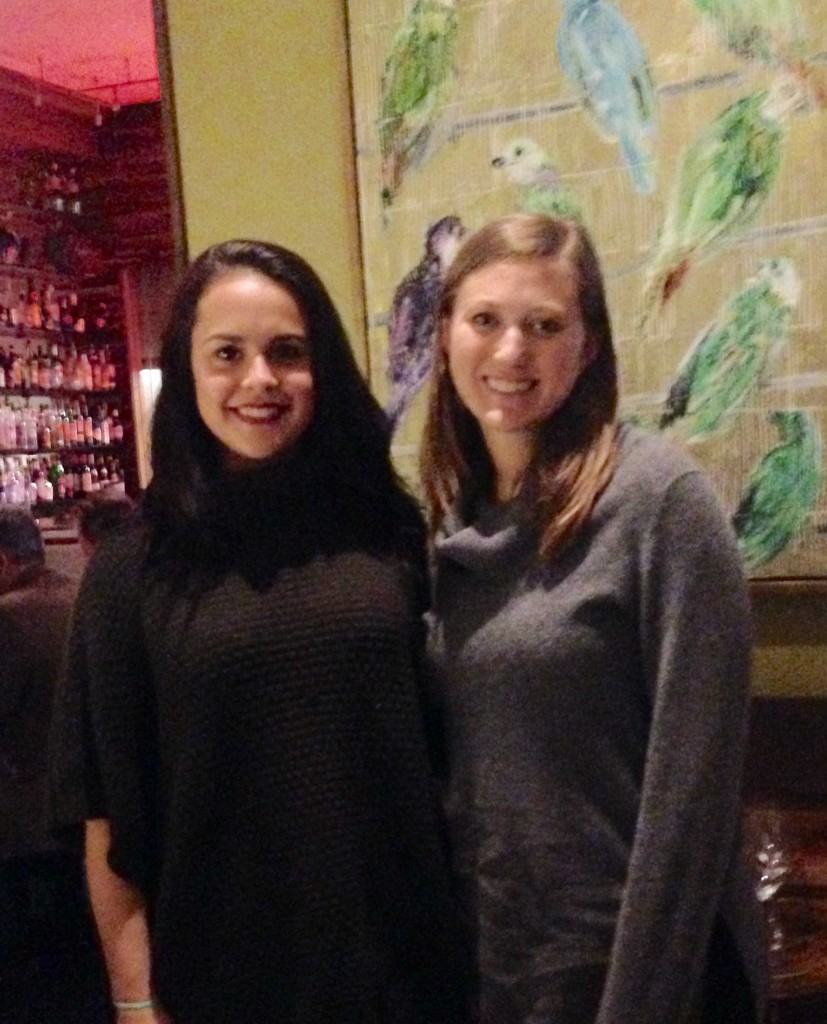 Lumiere is located in the Myers Park neighborhood and tucked away in a quiet shopping center (they are neighbors with AIR!).  I've heard from several long-time Charlotte residents that it is delicious, has normal portion sizes (yessss), and has an intimate, comfortable atmosphere. So being the restaurant-hoppin' foodies that we are, Katy and I were more than excited to check it out.

(source)
For the amuse-bouche, we had apple and Roquefort bisque and fresh baked cheese Grougeres.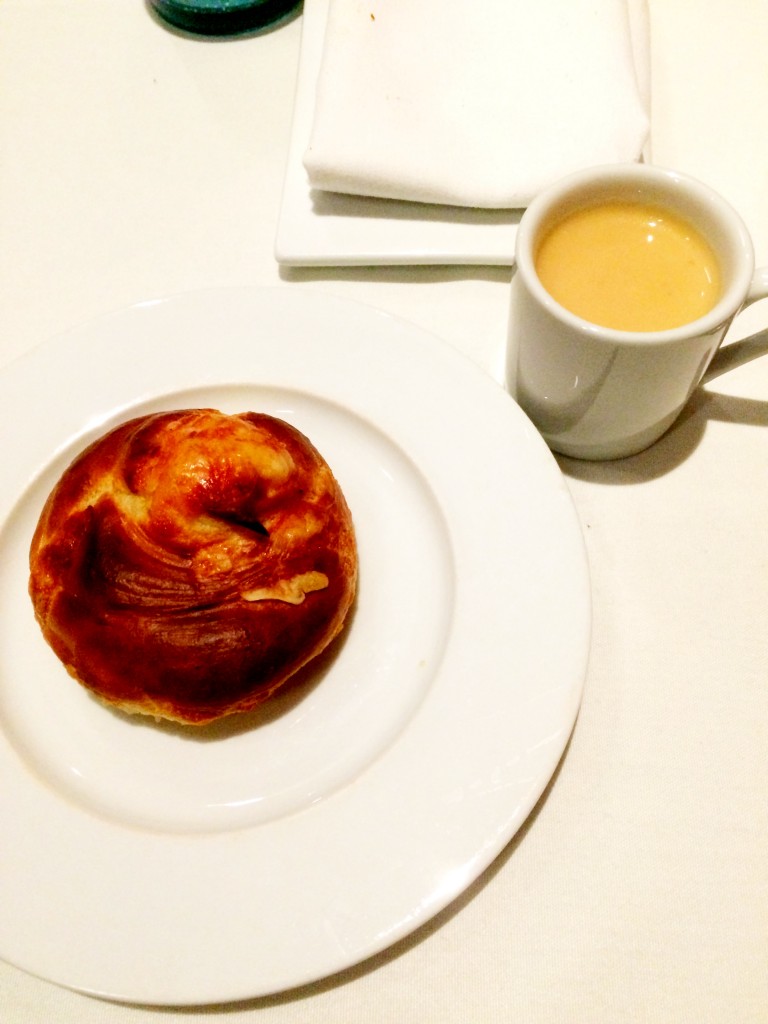 For an appetizer, Katy and I both got the butter poached Maine lobster salad: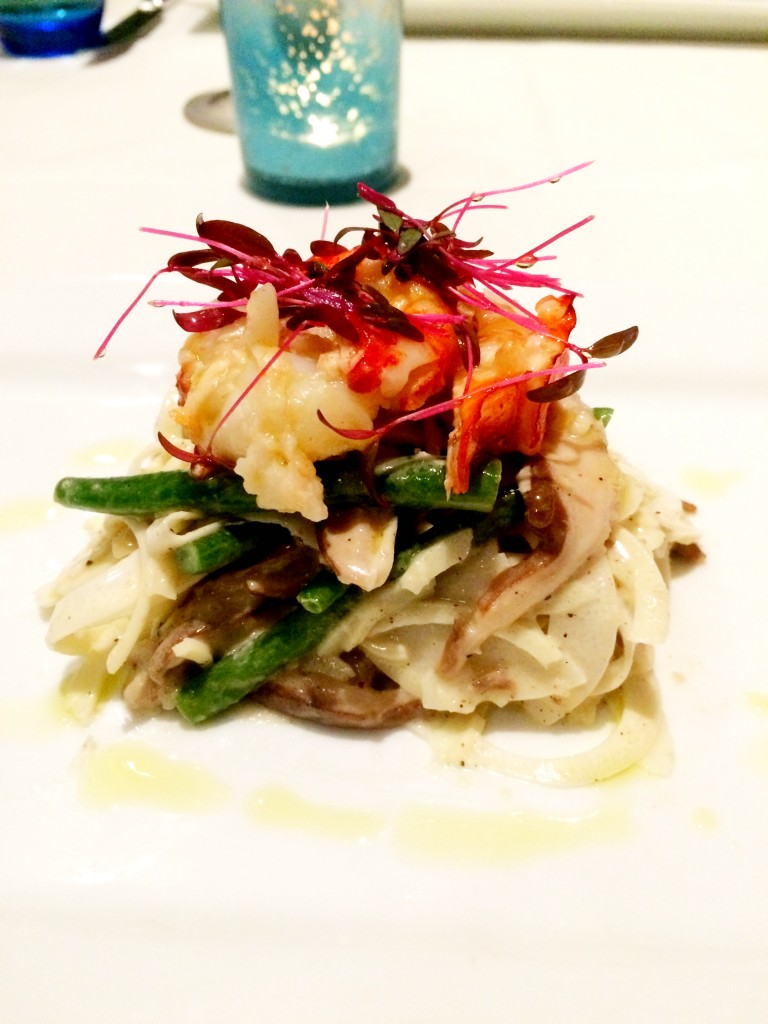 Fresh hearts of palm salade, haricots verts, shiitake, and walnut oil vinaigrette. Swoooon.
The entree came tied for favorite with the salad: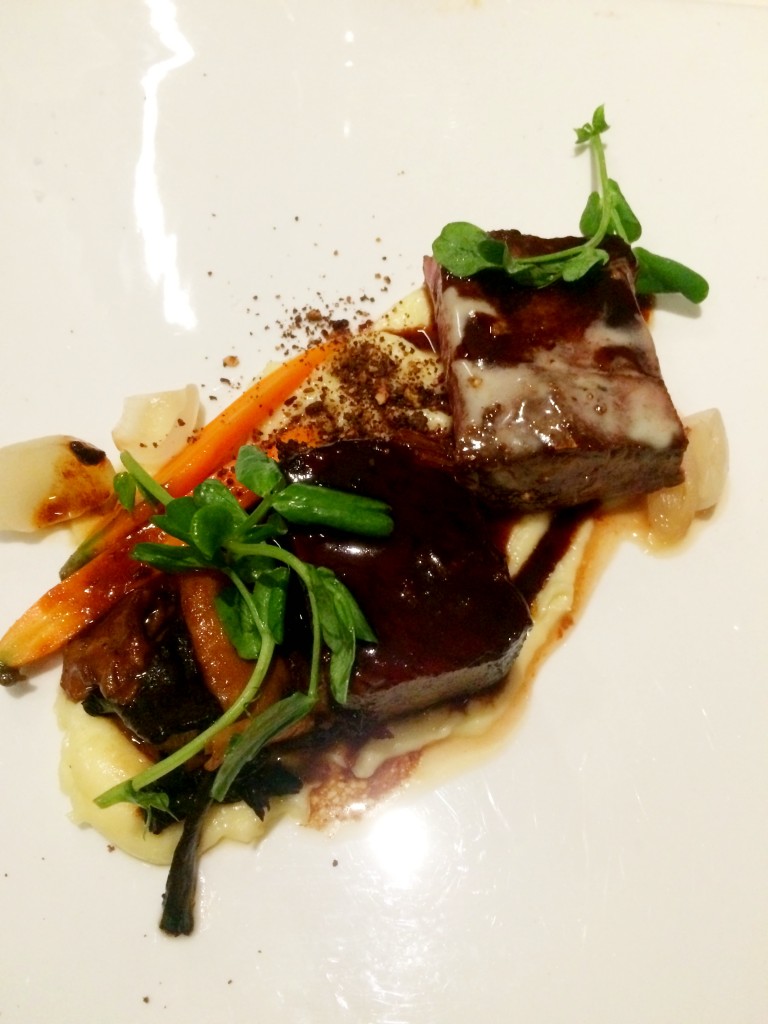 This was the Grass-fed Beef "Duo":  bavette steak and braised short ribs, sweet carrot puree, pommes puree, wild mushrooms, truffle Béarnaise, and red wine jus.
I don't typically order red meat when I go out to eat, but I figured that it being restaurant week, I might as well switch it up.  Katy got the sea bass and the verdict: perfection.
Lastly, dessert was a French chocolate cake with hint of hazelnuts, fruit, and whipped cream: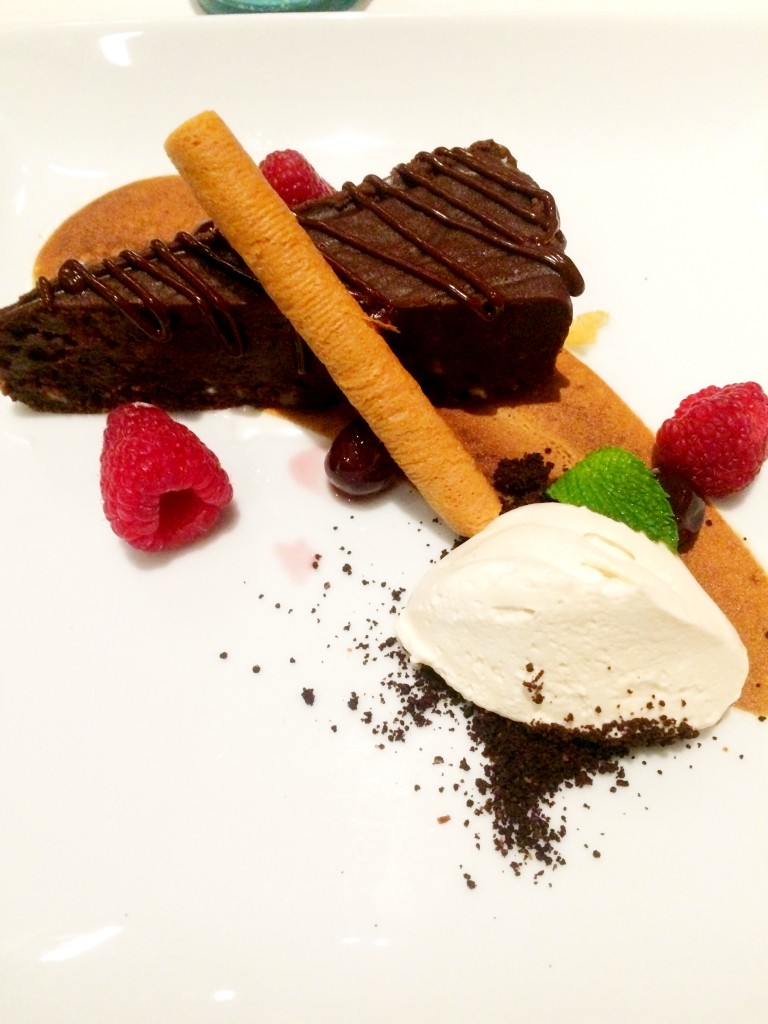 Katy and I practically rolled ourselves out of the restaurant.  I mean, this pictures make me drool, but they don't even do the food justice.  I loved the appetizer and the entree the most, and all of the portion sizes were perfect.  I will definitely be back!
Questions-
Does your city do Restaurant week?  If so, have you been?
Do you like French cuisine?  (honestly, I wouldn't say it's one of my favorites usually)
Do you usually order the same few things when out to eat?  Or do you try to switch it up?
CLT people- have you been to Lumiere?
Have a wonderful day, friends! xx