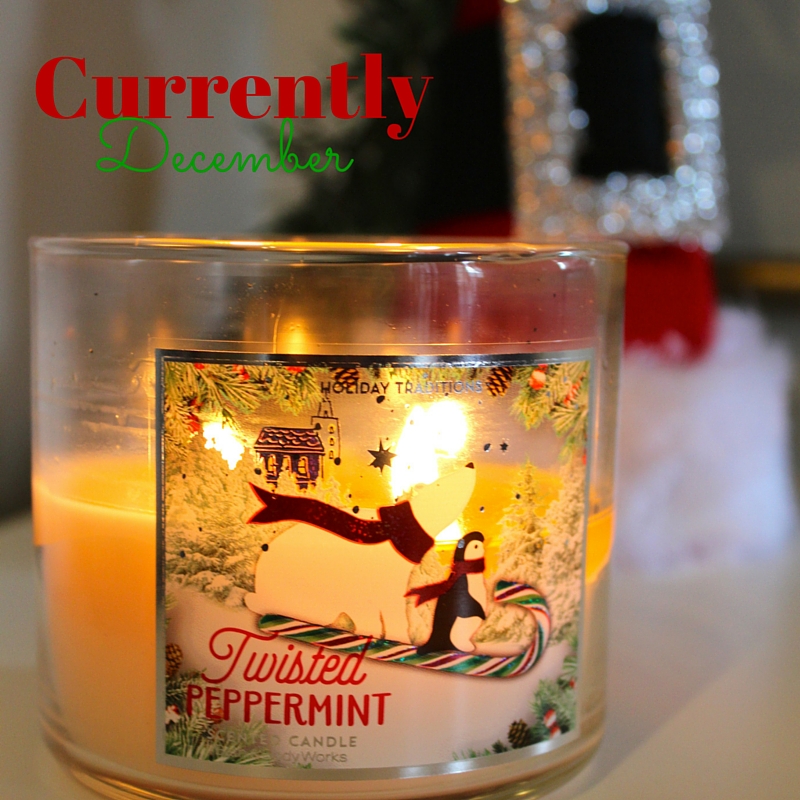 What better way to come back from a brief hiatus than having a Currently post ready?! Perfect timing 😉
Current Book:  Alllll the cookbooks, as usual!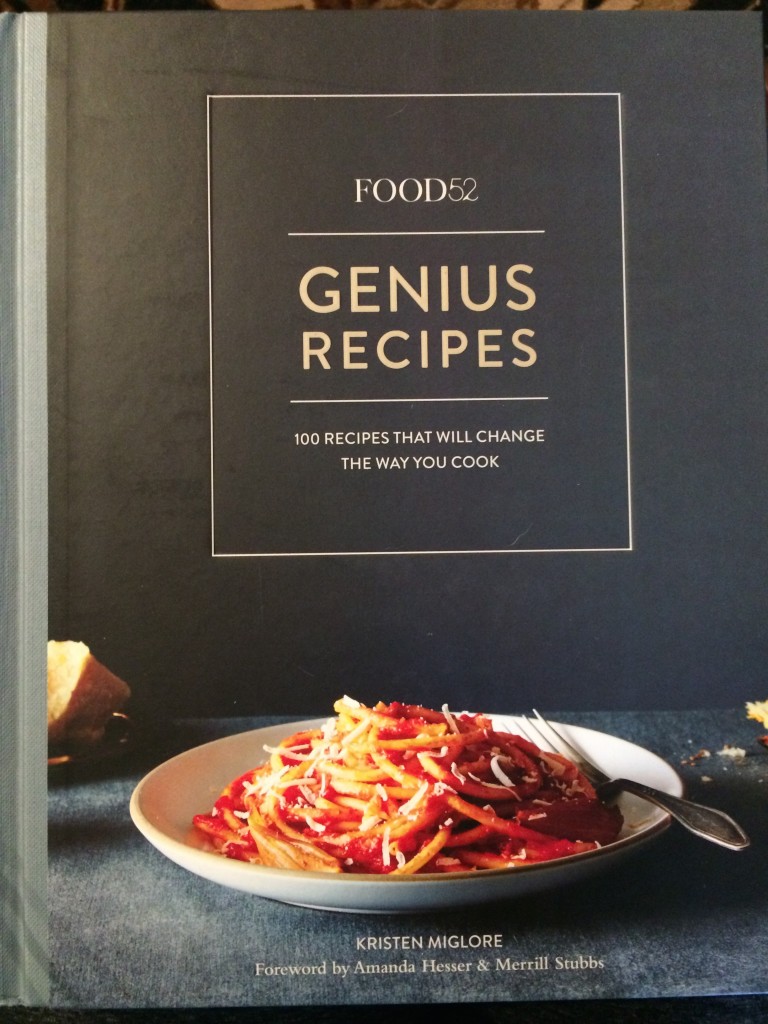 I picked up this one the other day from Barnes & Noble when grabbing some other cookbooks as gifts for friends.  I am still working my way through the ones I mentioned last month, but I am super excited to add this to my collection and to get to cookin'!
Current Drink:  Iced coffee.  Once again, is this any surprise??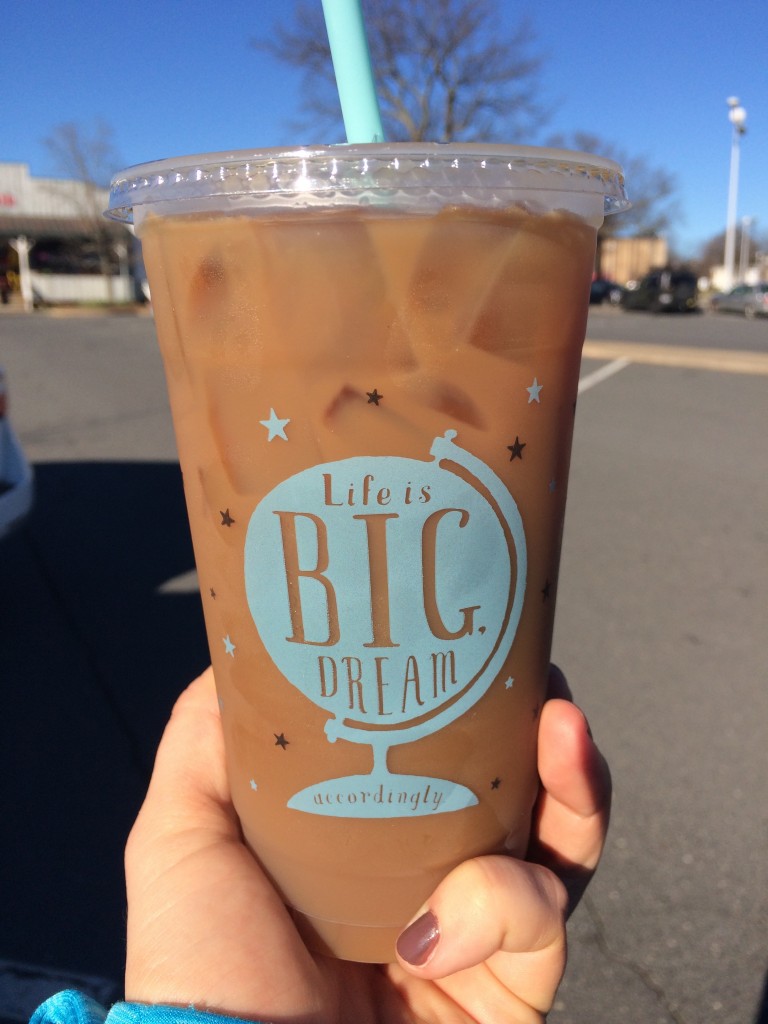 The weather in Charlotte has been super warm lately, so I have been all about the iced bevs. Lately, I've been loving Caribou's cinnamon iced coffee with almond milk.  I don't know why, but I rarely go to Caribou coffee.  It's not too bad!  Maybe because Park Road Shopping Center is the bane of my existence.  Charlotte readers, ya feel me?
Current Obsession:  This is going to sound beyond weird, but I have been OBSESSED with this Mrs. Meyer's surface cleaner in the citrus scent.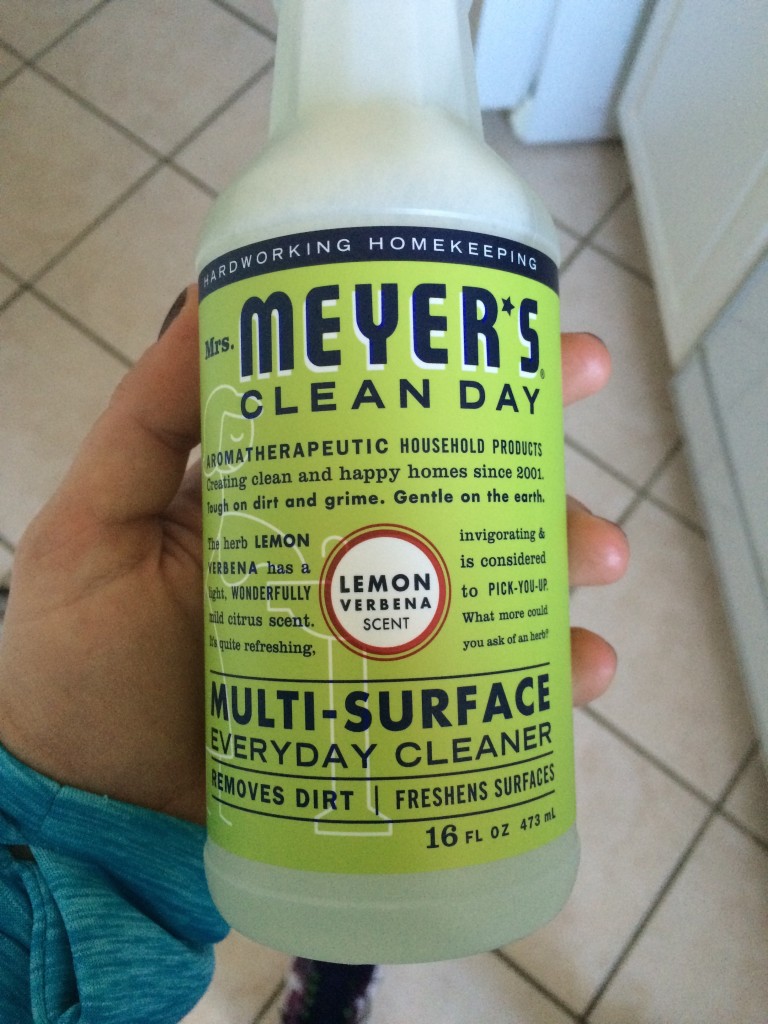 My friends use this in their apartment and it seriously smells like they cleaned their apartment for 2 days straight.  It smells SO refreshing and clean with ZERO smell of cleaner/clorox type smell.  I use it on our kitchen surfaces and it just makes the whole kitchen/living area smell so refreshing and clean.
Also, Winston's Santa hat.  I can't.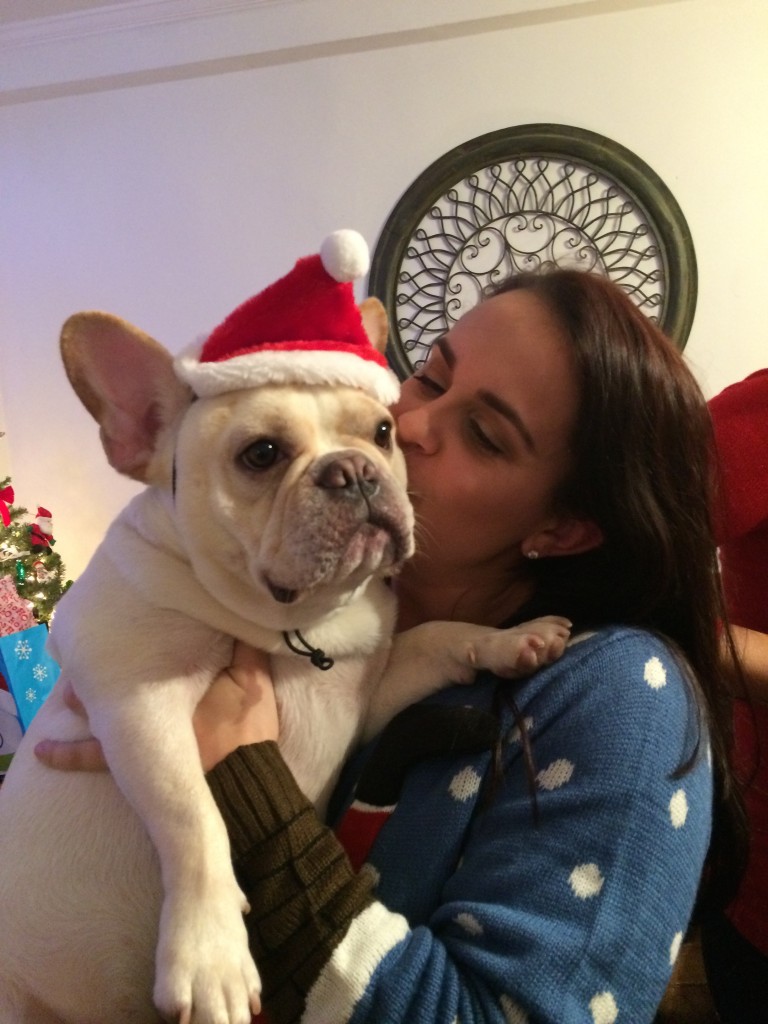 HE'S JUST SO CHUNKY.
Current Need:  To get my car cleaned.  Friends who have been in my car recently, you know.  And I am so sorry for exposing you to such a disaster. 😉
Current Music: Everything from Cam to Justin Bieber to Easton Corbin.  Also, always gotta have some group ex music!

'My Mistake' by Cam is one of my all time favorite songs.  It's so so good.
Current Food:  I made approximately 7 batches of gingerbread granola last night.  My apartment smells absolutely heavenly.
Current Excitement:  I am heading home on Thursday for a few days in Maryland for Christmas!  I am working a half day (in the fitness world, a half day for me is I am off at 9:45!) then I am making the drive up.  I can't wait to see my family and friends!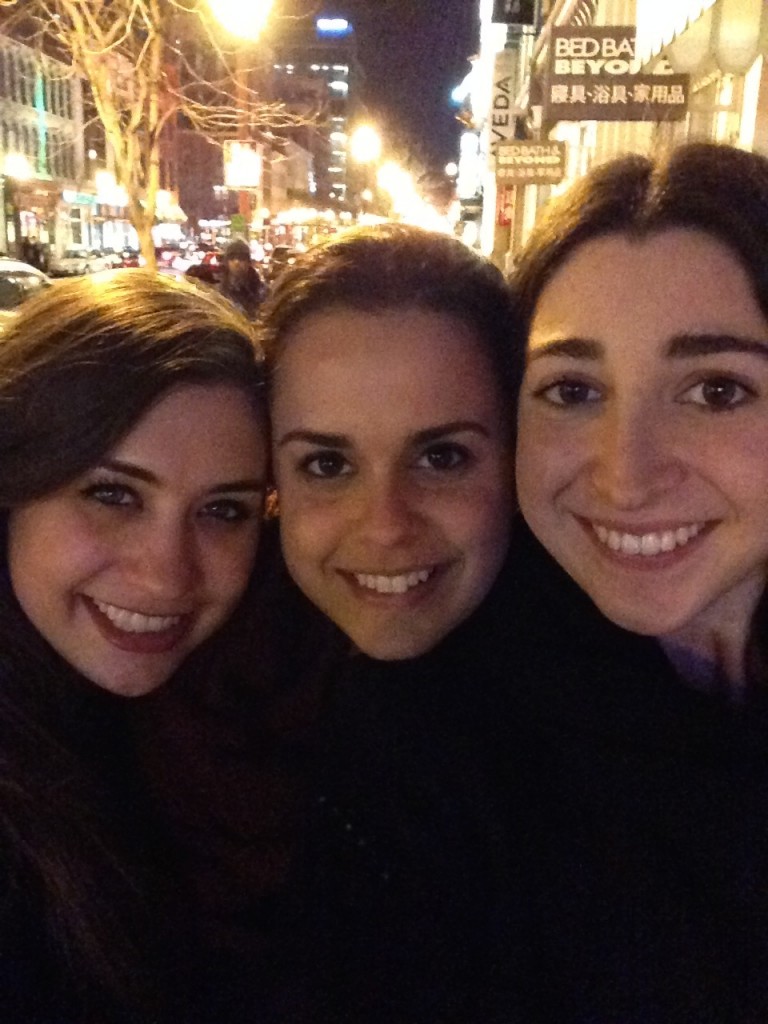 Friend reunion from last Christmas 🙂  Kstill, Rosh, and Lis- I'm coming for ya ladies!
Current Craving–  Sushi.  I caved the other night.

This sushi is from Koishi.  If you are in the area, it is a must-go place!
Current Confession:  As much as I hate canceling classes on Class Pass within the 12 hour window due to the late fee, I did this morning.  My body after yesterdays' Orangetheory class was digging' sleep more than pulsing it out at FlyBarre at 6am.  Whoops.  Sleep always wins.
Also, I maaay or may not have had too much fun on Friday night.  My roommate and I host a White Elephant every year and we go out in Charlotte after.  Let's just say, we may need to cut back on our wine pours: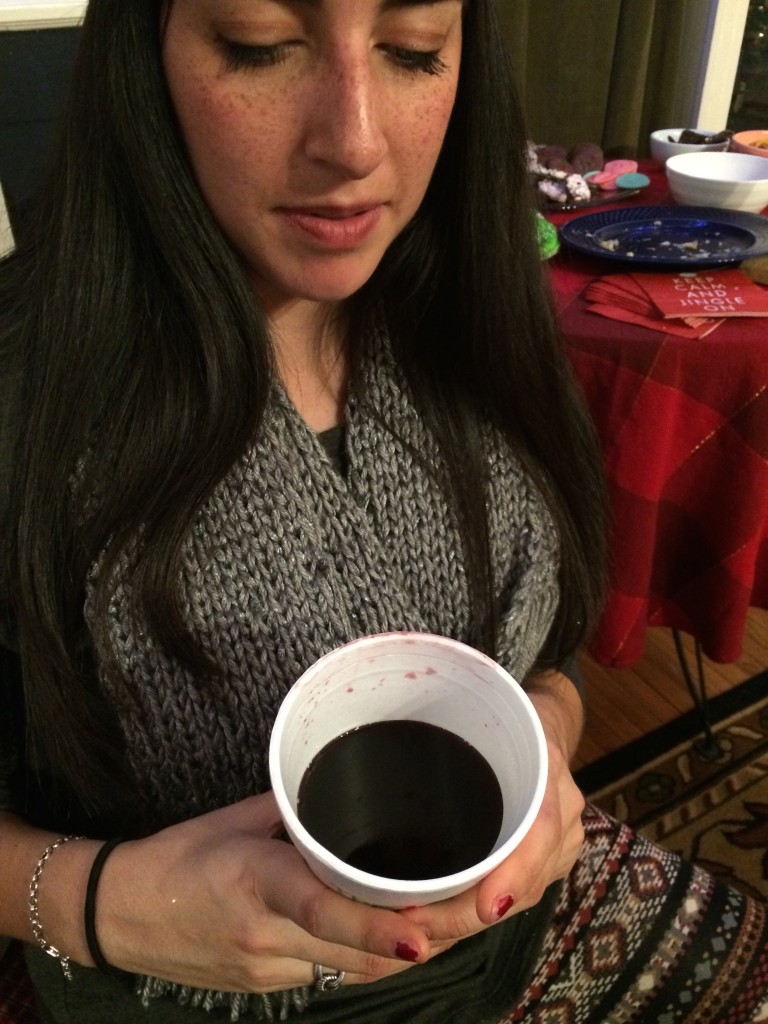 Current Guilty Pleasure:  See above confession.  Again, sleep always wins!
Current Mood:

LONG WEEKEND IS ALMOST HERE!
Questions:  Current excitement?  Current obsession?  Current mood?  Tell me, tell me!!