Can you believe Thanksgiving is NEXT week?!  Me neither.
As much as I loooove the holidays, it really does show how fast a year goes!  Time needs to slow down.  Like right now.
Here's a little more into what I've been currently up to this month.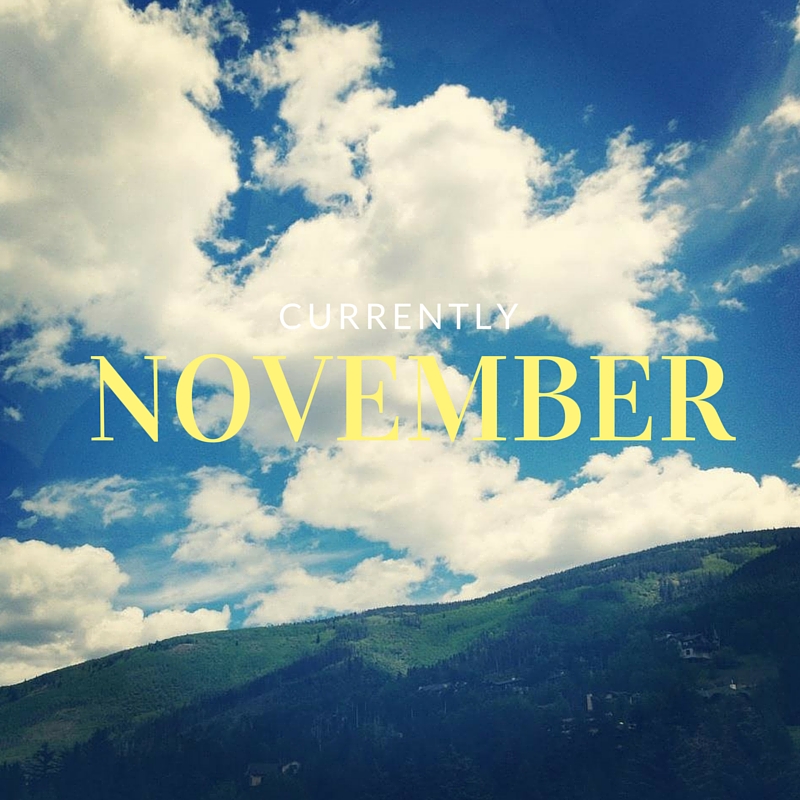 Current Book(s):  I've been all about the cookbooks, but isn't that always the case?   I could read cookbooks all day, and these are the newest ones added to my collection: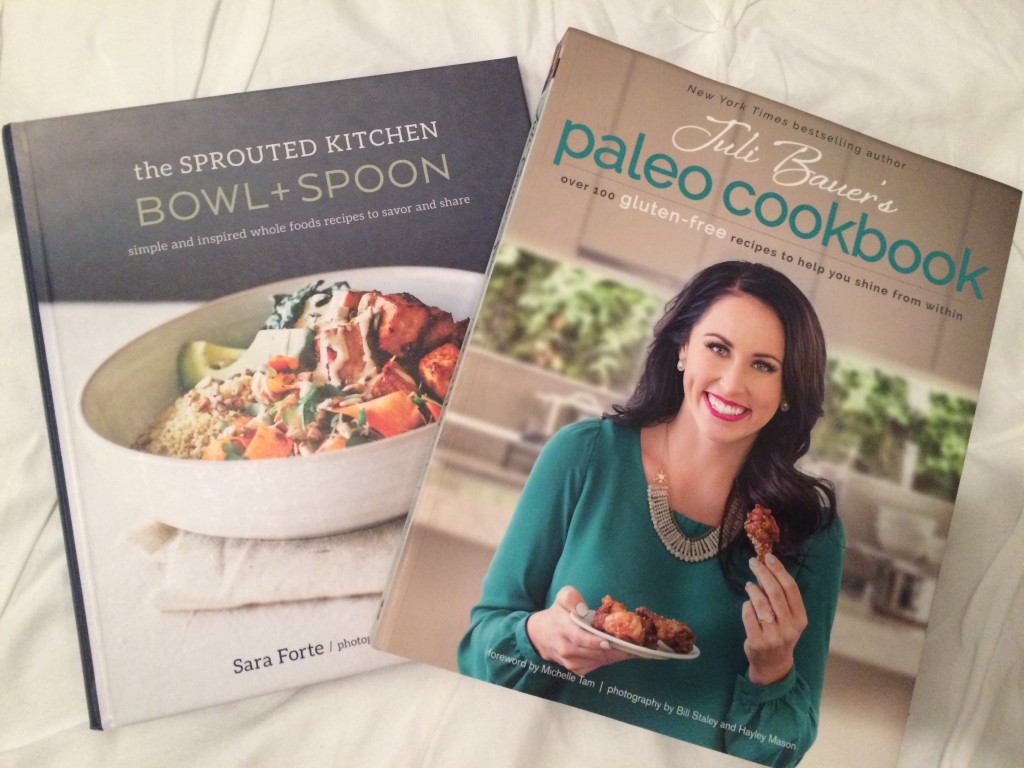 Current Drink:  You guessed it…La Croixs!  I stocked up on my favorite flavors to change it up a bit during this Whole30 thing.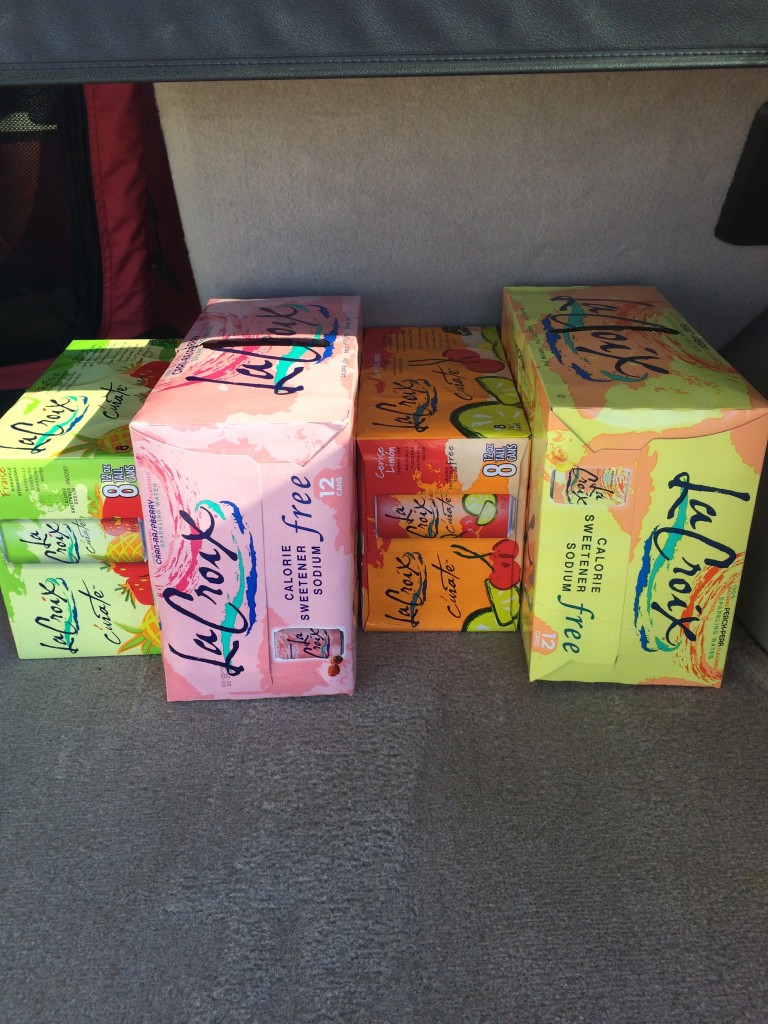 Current Obsession:  See above 😉
Current Need:  A vacation!  Preferably back to Charleston with my ladies.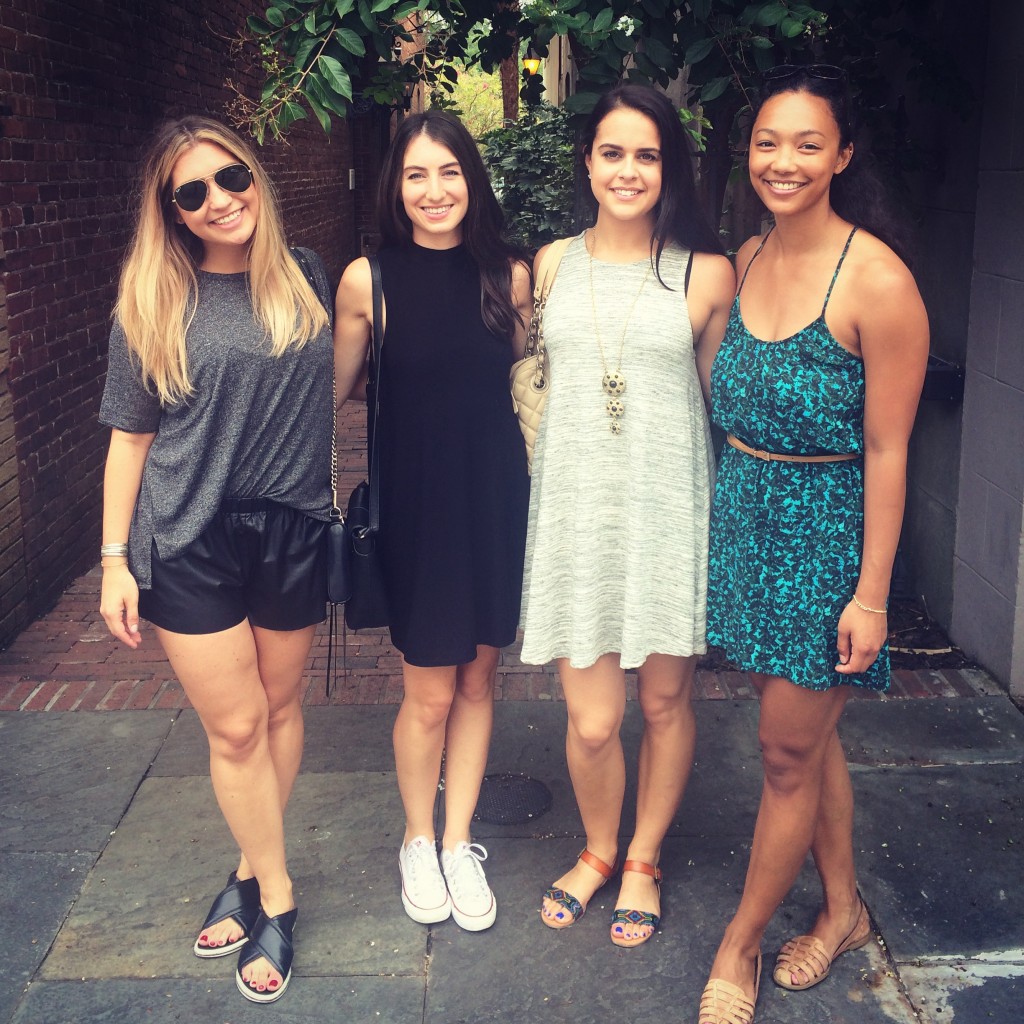 Current Music:  I've been playing the randomest songs recently: Bring 'Em Out by TI, Dibs by Kelsea Ballerini, Ex's and Oh's by Elle King, and Stitches by Shawn Mendes.  Haha, I told you it was random!
Current Food:  I've been alllll about the burgers this month.  Since doing Whole30, I've already been burnt out from chicken and eggs, so I've been turning to seafood and beef. I've been trying to get creative when it comes to creating the perfect (whole30-approved of course) and my Pinterest board solely for burgers has been coming into handy.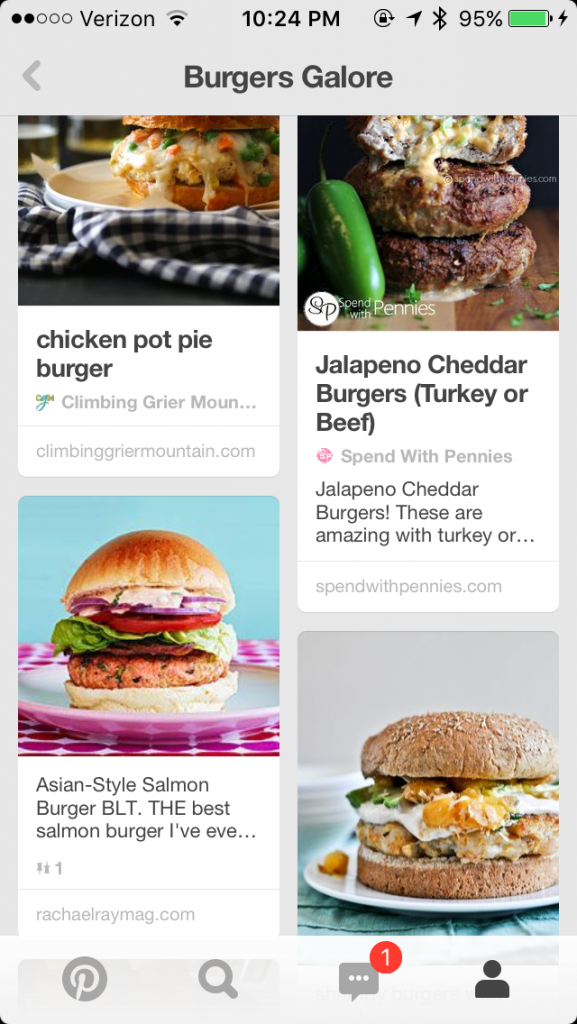 Current Excitement:  Class Pass is bumping up the monthly max from 3 classes per studio a month to 4!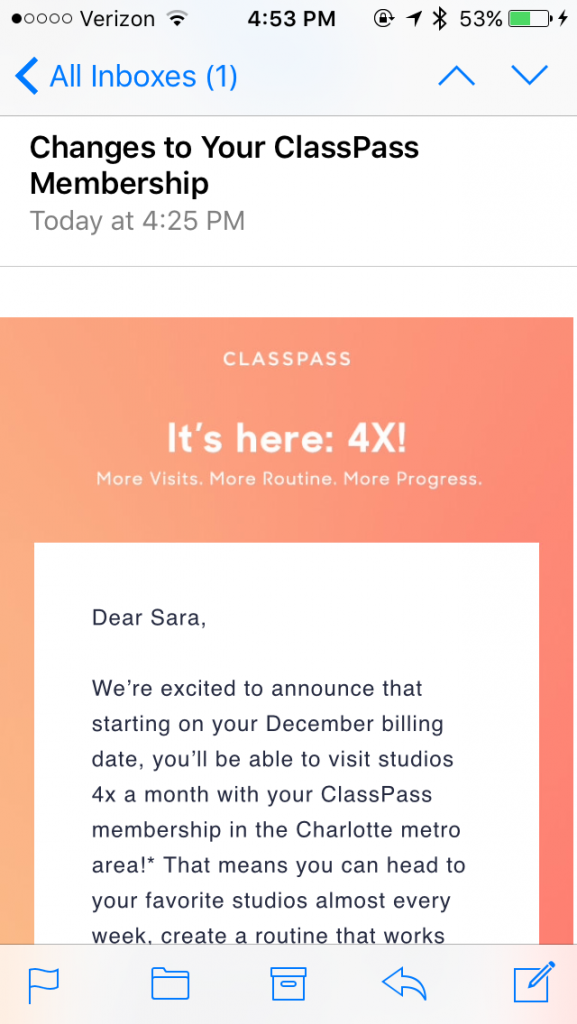 For fellow Class Passers, this is huge!  At least I think so 🙂
Current Craving:  Any form of sweet.  A cappuccino.  A pastry from Sunflour.  A glass of red wine.  This pie by Monique.  I can't even handle it.  #damnwhole30
Current Confession:  I really don't want to go to work today.
Current Non-Guilty Pleasure:  Staying home from work yesterday when I didn't feel well.  I always feel guilty when I am sick and can't make it to work or other obligations, but when my body tells me to slow down, I shall listen!
Current Mood:

Your turn!  What's your current obsession, craving, and excitement?? Go!