Hi there!  How is your day going?  Today has been somewhat productive considering I am just having my first cup of coffee.  I've been sleeping TERRIBLY lately, combined with a reeeeally late bedtime (for me, anything after 10/11- I'm asking for trouble) each night, AND coming down from my week-long sugar high, I'm finally feeling somewhat back to normal.
For most people and their birthdays, the celebration is revolved around food.  There is usually a birthday dinner (sometimes more than one) and cake is involved.
Also, depending on how many circle of friends you fall into and the clash of schedules, sometimes there are celebrations within each one.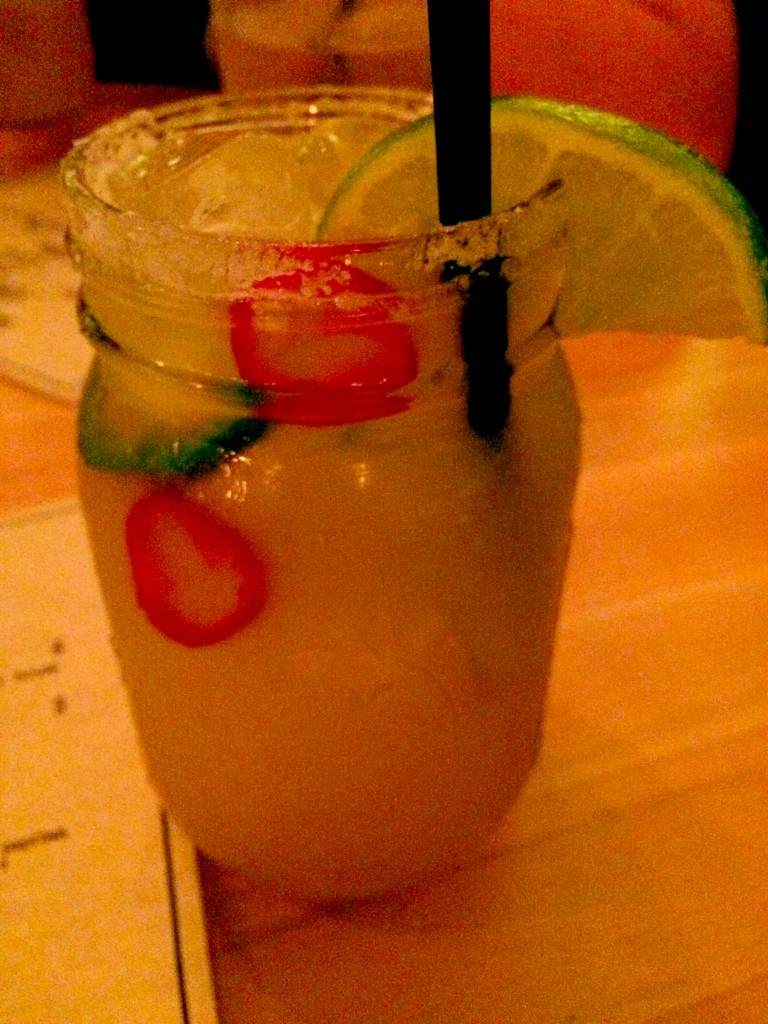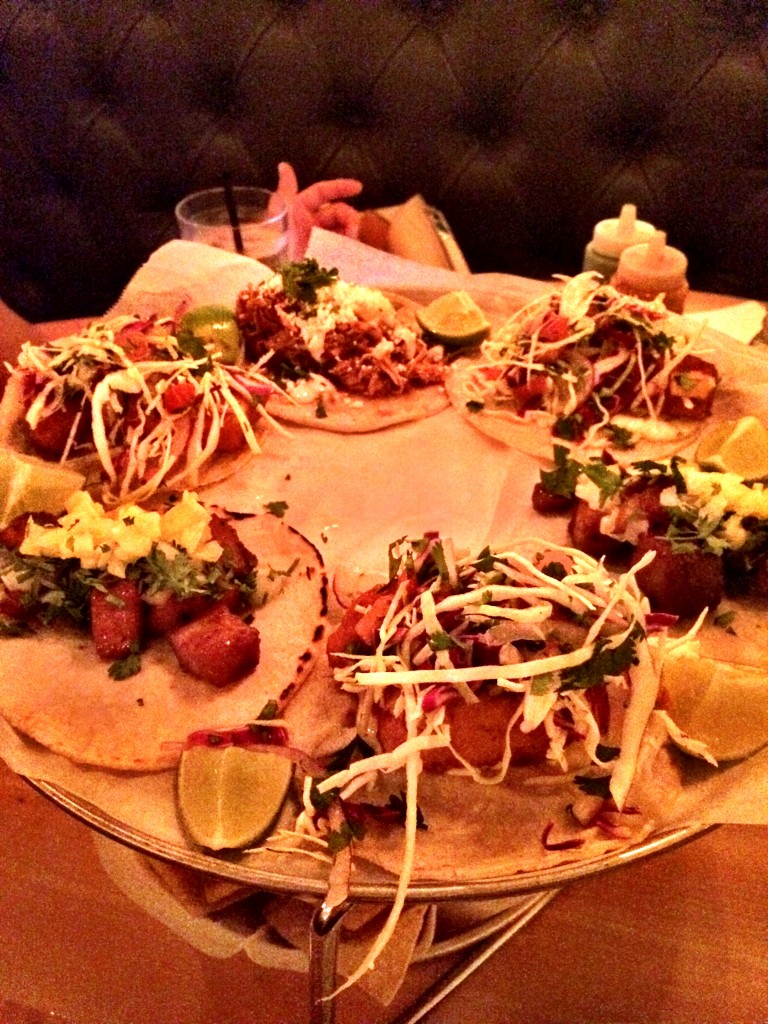 Saturday dinner at Bakersfield with Katy and Amanda
For me this year, all of my friends/circles of friends happened to celebrate with me separately or more than once.  There were also celebrations at work.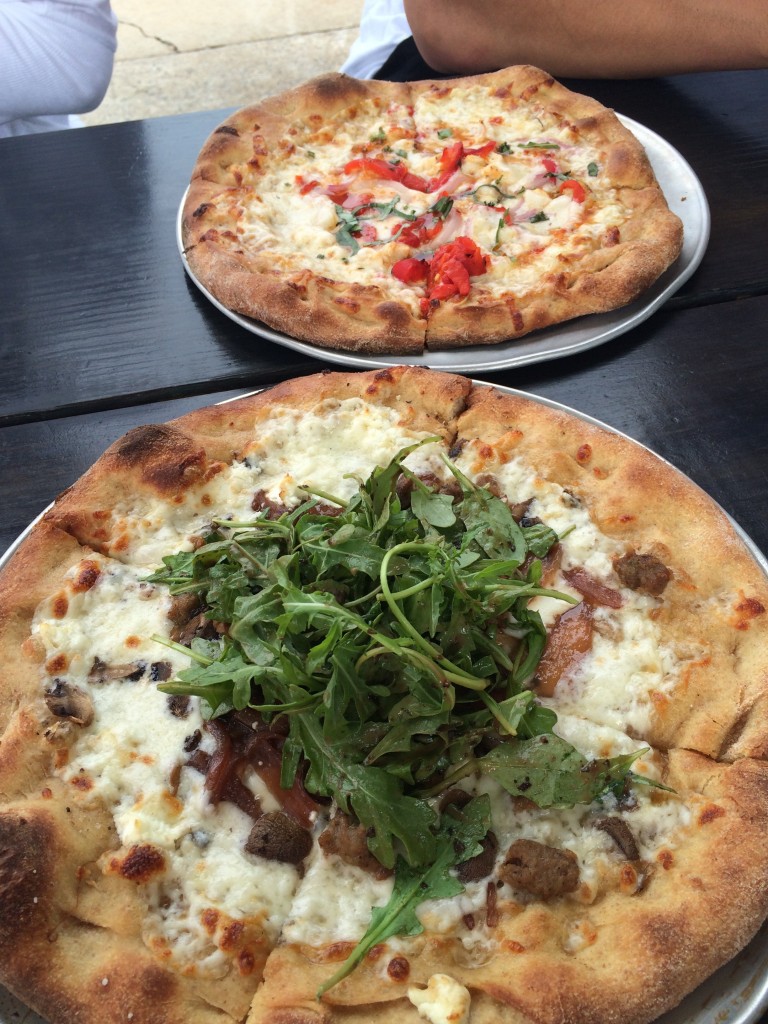 Sunday lunch with ETB and her boyf at The Pizza Peel
Trip to Sunflour (don't worry- ate these over a few days)
When schedules don't mix, going out to eat happens more often and more sweets are involved. Where is the line drawn?  Where do you draw the line when opportunities to celebrate with all of the people in your life arise over the span of a week?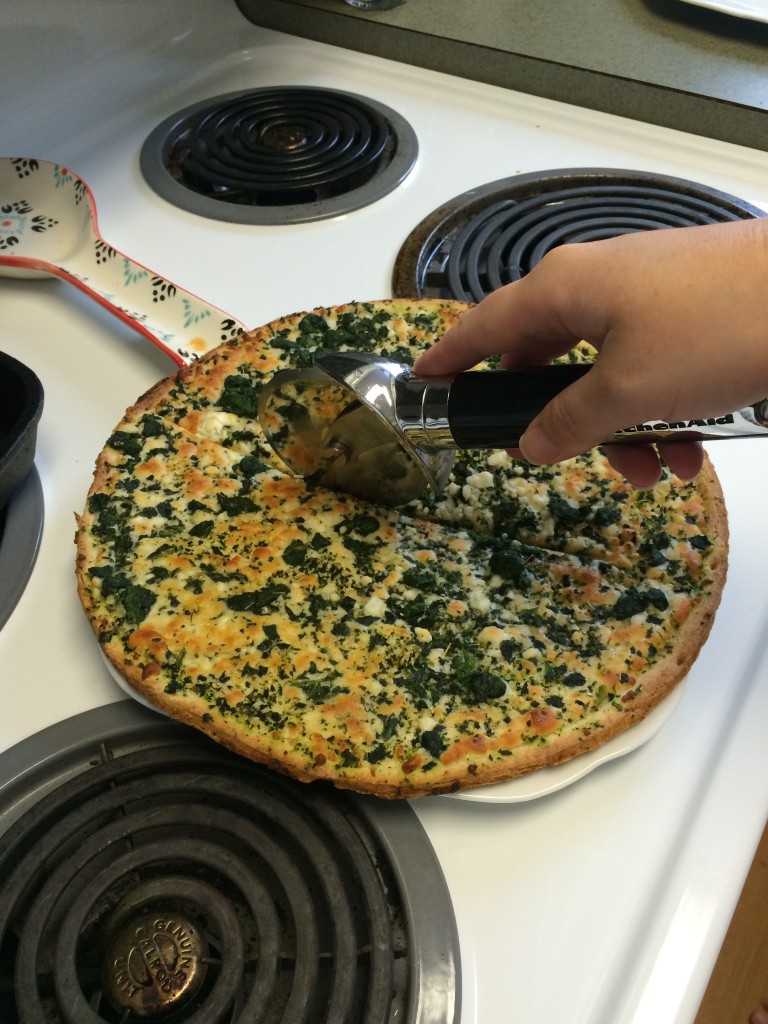 Sunday dinner at Jen's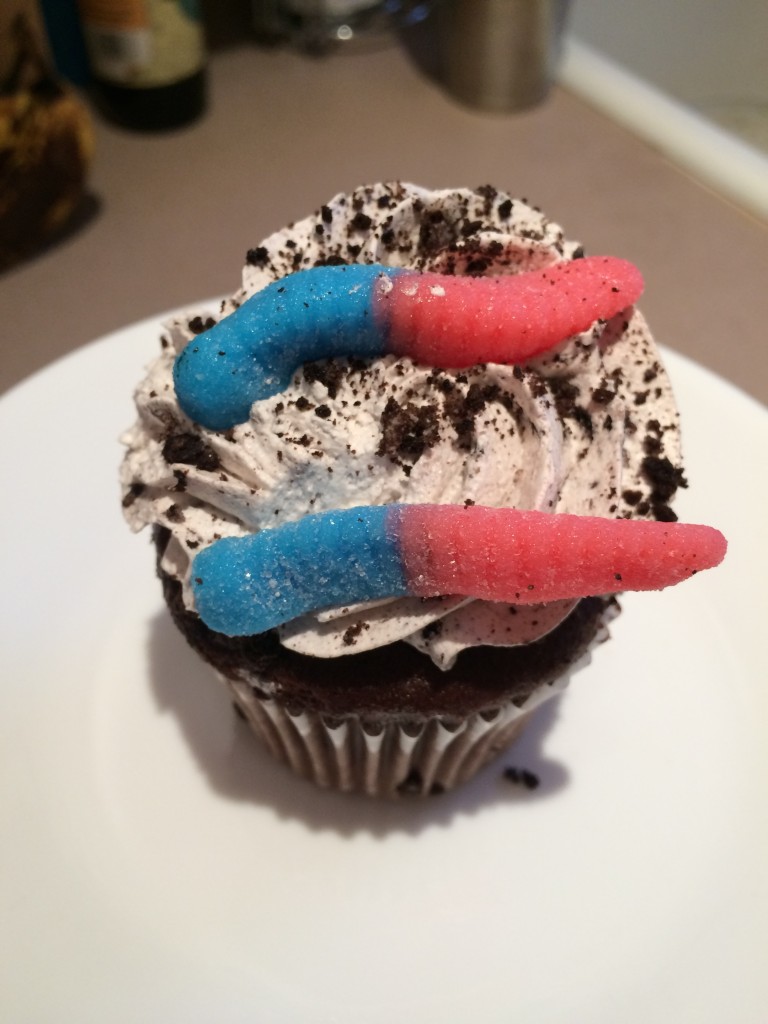 That line should only be drawn by YOU.  YOU are celebrating YOURSELF with the ones you care about. (Keep in mind, I am talking about BIRTHDAYS, not every day choices).
Cupcakes from my boss!
Food choices and the decision-making are specific to each person.  I'd probably be saying something completely different if a person was trying to lose weight, make better eating habits, considering it is my full-time job to help people live healthier lives and make better choices.  I'd also be saying completely different if we weren't talking about birthdays.  I love celebrating birthdays, and 9.9 times out of 10 I am going to advise you to do whatever the hell you want.  Your birthday only comes once a year.
Even though I am a fitness and wellness professional and strive to help people make smarter fitness and food choices, I am a HUGE advocate for living.  I tell people You gotta live a little.  You can still live healthfully and still have the cupcake on your birthday (and every now and then).  As everyone (well, most people) in the health industry says, everything in moderation.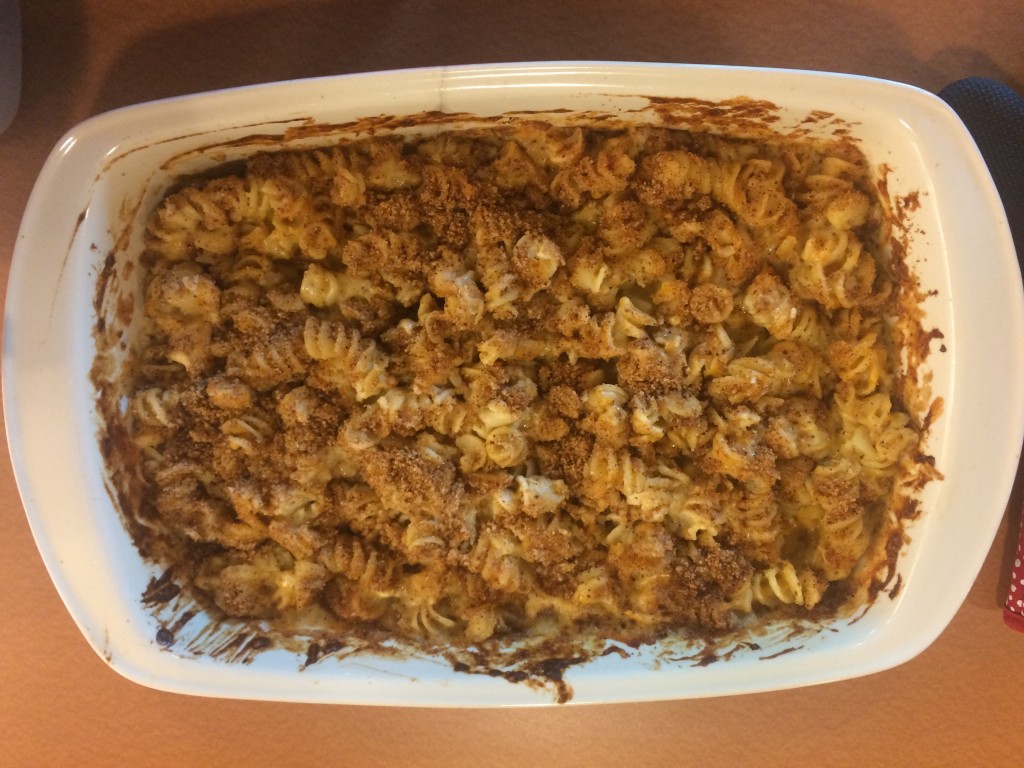 My co-worker made me my favorite food!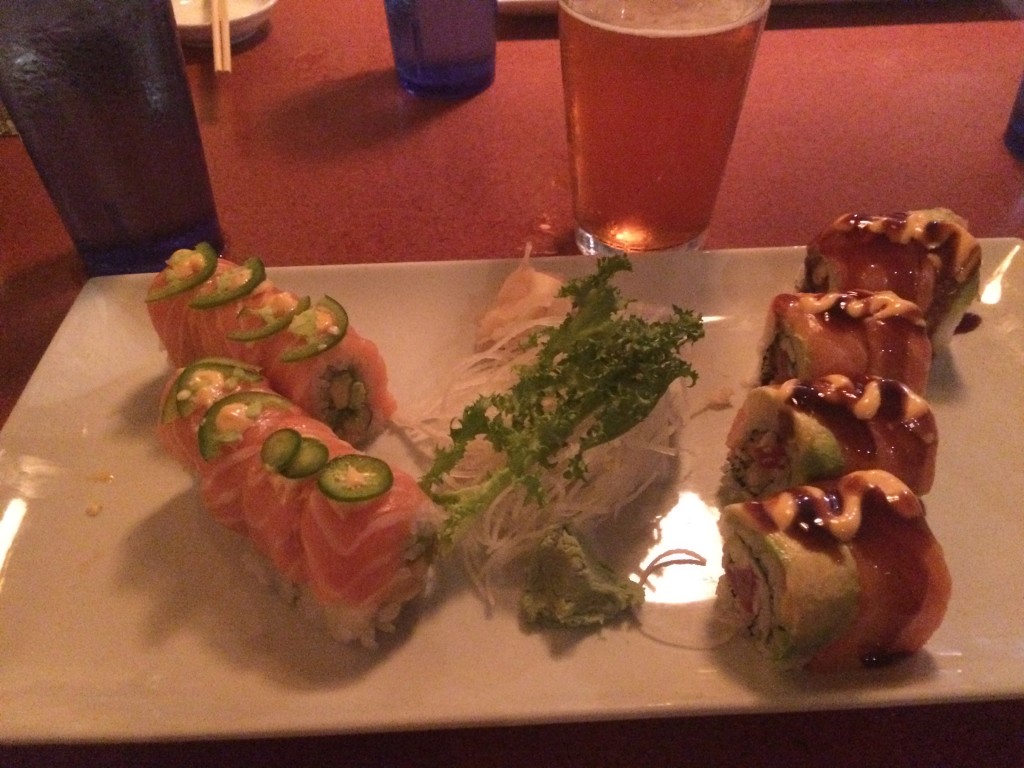 Looking at what I've eaten over the past week, it hasn't been the best.  Heck, it's been bad.  So many cupcakes, tacos, beers, margaritas, pizza.
Do I feel good after this week?  No.
Am I going to beat myself up over it?  No.
Am I ashamed of allllll the delicious food I ate, especially since being a trainer and group fitness instructor?  Absolutely not.
Did I have a great birthday?  YES.
There was no moderation this week.  But, comparing this week to all the other weeks, this is not how I eat regularly, so I am not going to dwell on any of my choices.  On your birthday, do you.  Do what makes you happy.  For me, I celebrated with the go big or go home mentality and with my friends, and I am not going to get down on myself for anything.  I eat healthy majority of the time. I AM healthy. I AM happy.
Questions:  What's your favorite dessert?  What's your favorite way to celebrate your own or a loved one's birthday?  Do you ever feel guilty for your food choices?