Try these delicious and simple nachos at your next get-together with friends or as a comfort meal at home.  These bad boys will be gone in no time!
Nachos are one of my favorite things to order when out to eat.  It's like a step up from my beloved chips+guac, just add in the cheese and toppings.  However, when I make them at home, I like to keep it simple and somewhat on the healthy side.  I tend to ditch the sour cream, the orange cheeses, and keep the amount of ingredients minimal.
A couple weeks ago, I was really itching to make some nachos at home.  I hadn't made homemade nachos in years and they just sounded so good on a Saturday evening!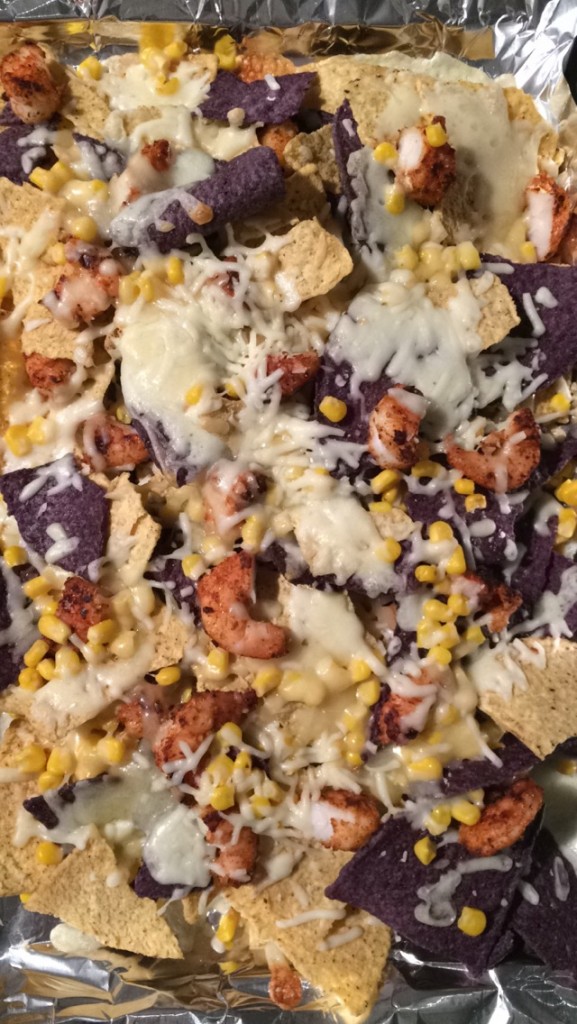 Ingredients
-1 bag of Monterey Jack cheese
-1 bag of Mild Cheddar cheese
-1/2 pound of wild caught shrimp, raw, peeled, deveined and cut into bite-size pieces
-Roughly 1 TBSP taco shrimp seasoning
-1/2 cup of sweet corn
-1 bag of tortilla chips (I got the blue and yellow corn version)
-Any other toppings you desire (green onion, avocado, tomatoes, etc)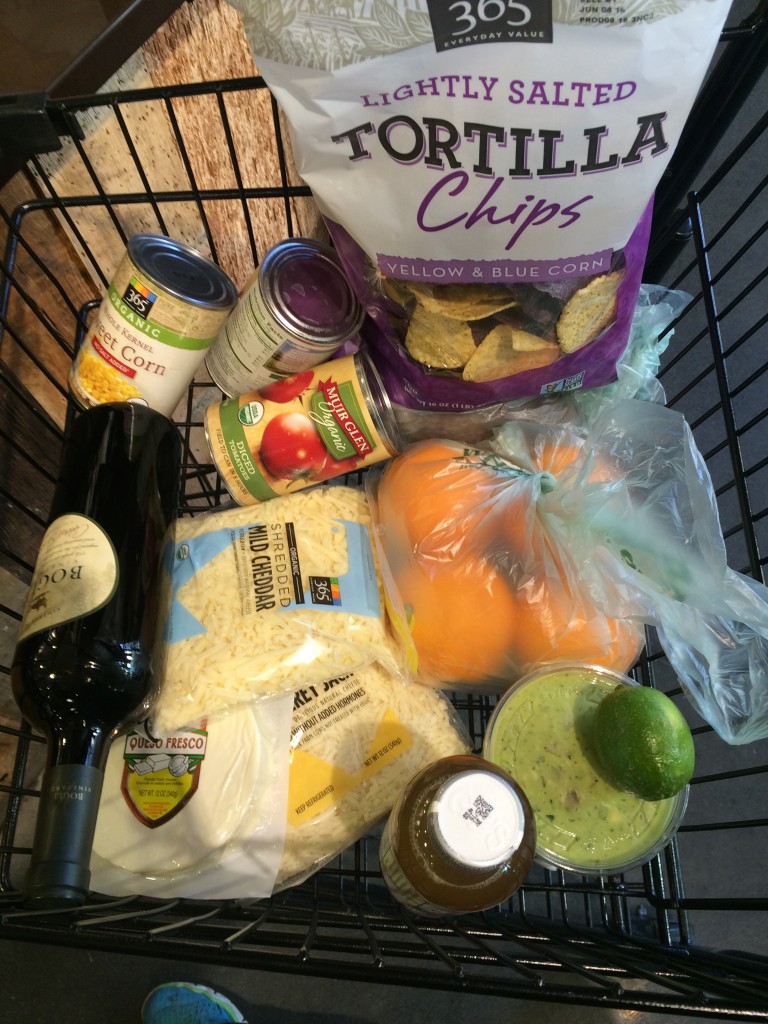 Preparation
-Preheat oven to 325 degrees.
-Coat shrimp in seasoning to taste and cook until pink.  Cut the shrimp into bite-size pieces and set aside.
-Line a baking sheet with foil and lightly spray with coconut oil or other spray.  Put a thin layer of chips down on the baking sheet, about 2-3 handfuls.
-Create a thin layer of cheese on top of the chips, then add a couple spoonfuls of corn, and about half of the cooked shrimp.
-Repeat the layers of chips, cheese, corn, and shrimp, then top it off with cheese.
-Bake in the oven until the cheese is melted.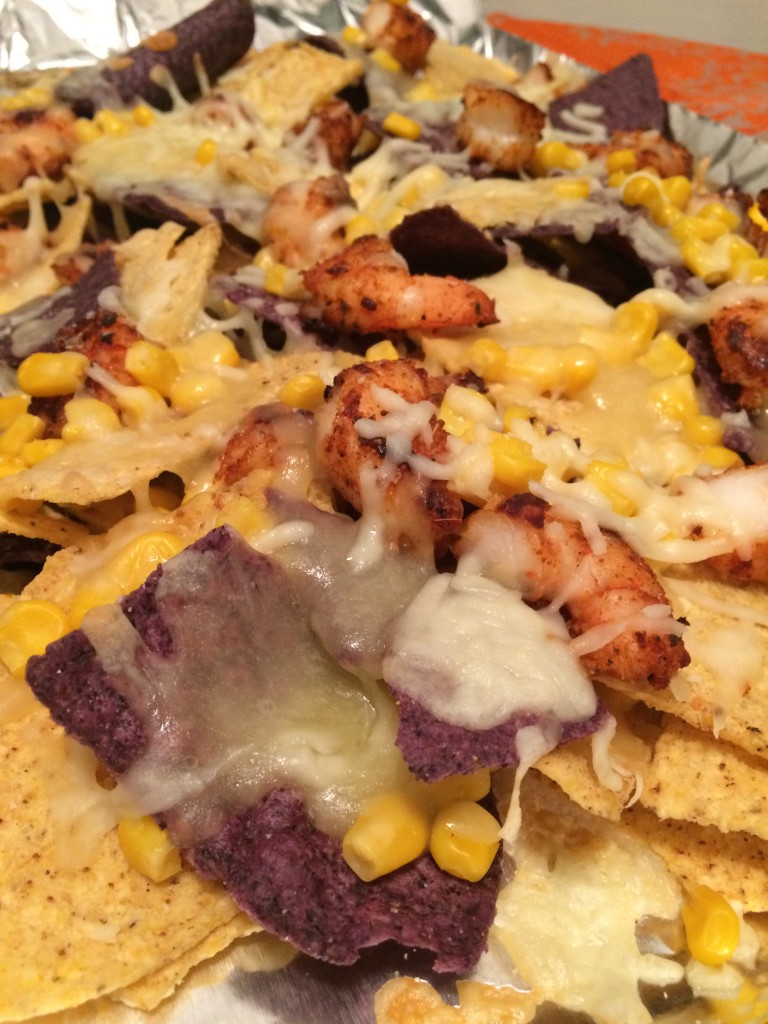 I didn't give any measurements because it gives you the flexibility to add in more of what you like or less of what you don't like.  These would be great topped with tomatoes and green onion!  I dipped mine in the Whole Foods pre-made guacamole.
Let me know if you try these at home.  I hope you enjoy!
Questions-
What is something you love to order when out to eat?
What are some of your tips on making a dish at home healthier than how it's prepared at a restaurant?
Do you like nachos?  What do you put on them?