Ahhhh good morning.  I hope you've been having a great weekend.  As I sit here nursing my coffee (blended with collagen, cinnamon, and almond milk), I figured I'd pop in and chat with you guys.
If we were having coffee, I'd share that I don't have to work tomorrow.
The perks of being a contractor at a financial company.  If the markets are closed = client is closed = we are closed!  I've been totally relishing in the slowness of the long weekend.  Winston's been loving it too.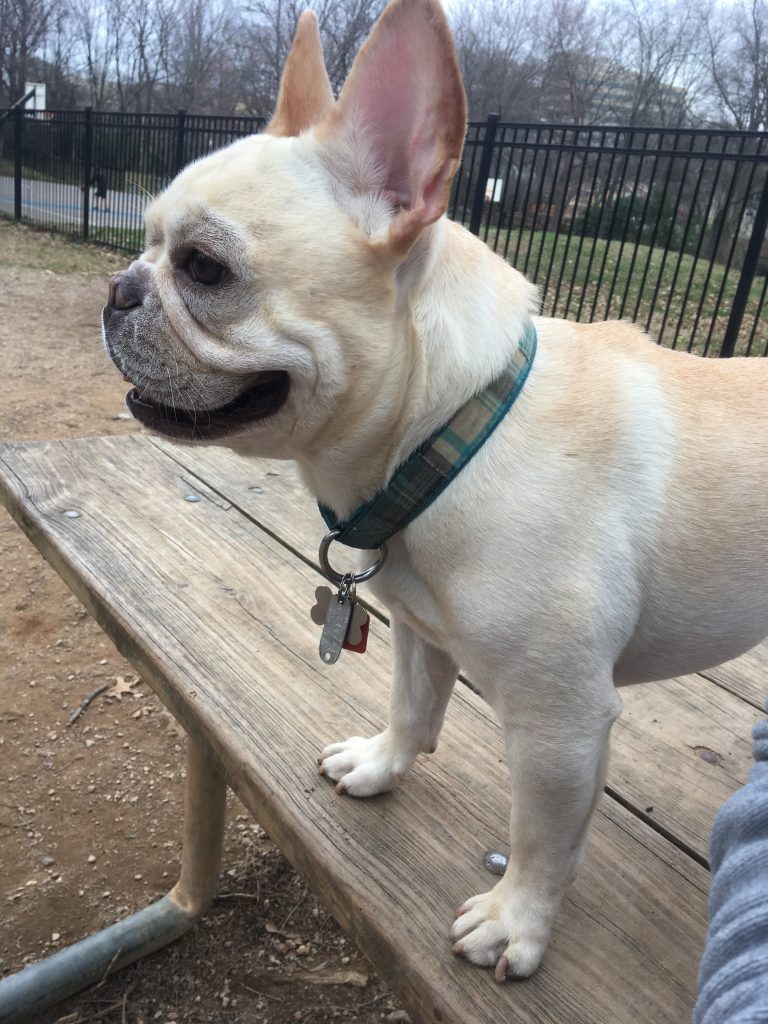 If we were having coffee, I'd want to know what you plan on cooking this week.
I slipped into another meal rut this past week.  I spent a couple days at a friend's house to watch her cute pup so I wasn't home that much.  Mix that with no appetite whatsoever…it's made meal prep/grocery shopping pretty tough.
No food has sounded good, except simple bland foods like oatmeal, chicken nuggets, and soup.  I don't want to buy things I am not really wanting and then just wasting it, so I am rolling with this weird appetite thing.  At Trader Joe's yesterday, I got so many random things: mac and cheese, tomato soup, chicken thighs, spinach & frozen fruit (for smoothies), peanut butter, broccoli, cauliflower, and zucchini.
One old favorite has made a strong comeback: loaded oatmeal.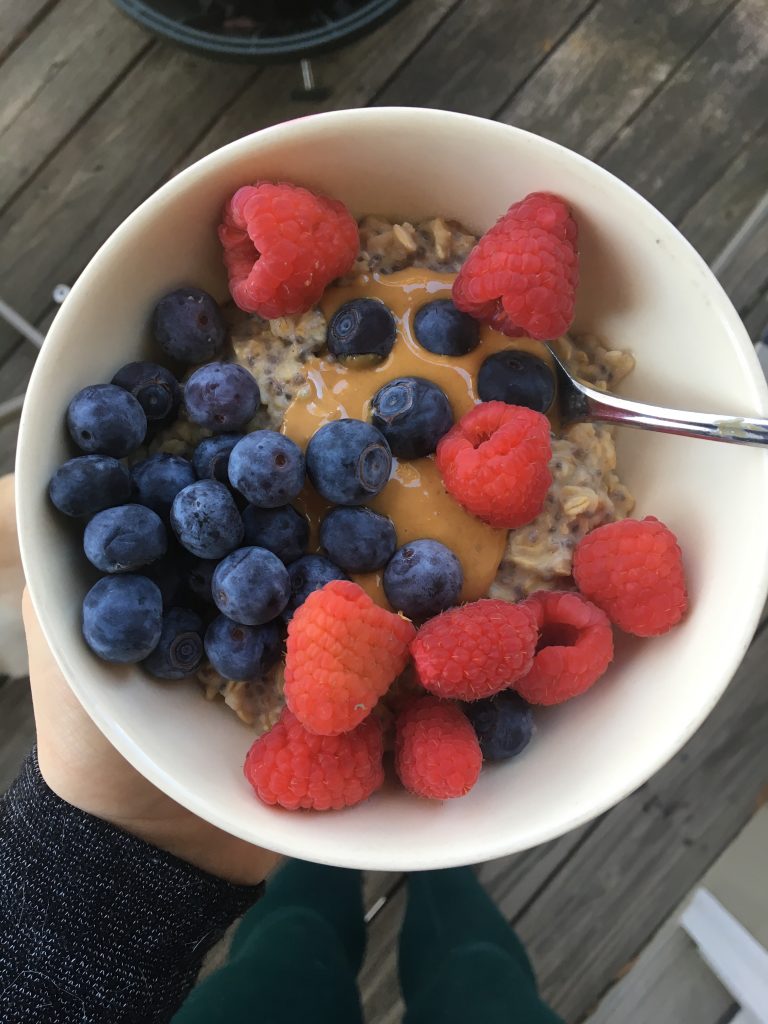 This morning kicked off the obsession again – and it's one of the few foods that sounds good recently.  I combined 1/3 cup oats, 2/3 cup unsweetened almond milk, 1 TBSP chia seeds, dash of cinnamon, and a splash of vanilla in a pot and cooked over medium heat until bubbly and creamy.  I topped mine with cashew butter, blueberries, and raspberries.
If we were having coffee, I'd ask you about your favorite podcasts.
If you've been reading my blog for a little bit of time, you'll know I've been alllll about podcasts lately.  The majority of the ones I'm listening to currently are health, wellness, and dating related.  The first ones I ever listened to were Serial and Undisclosed, so I'd love to find some new ones to listening to from that same realm.  Here are my current favorite ones to listen to:
The Great Love Debate
Food Psych
The Margarita Confessionals
That's So Maven
The Chasing Joy Podcast
The Failure Factor
Ellechat
Body Kindness
If we were having coffee, I'd tell you about my friend Joan.
I've mentioned her a few times on the blog before, but Joan is a stranger turned dear friend that I've been visiting in a nursing home in Maryland for the last 12 years.  I'll save the story of how we met for another blog post, but I spoke with her this morning and it made my day.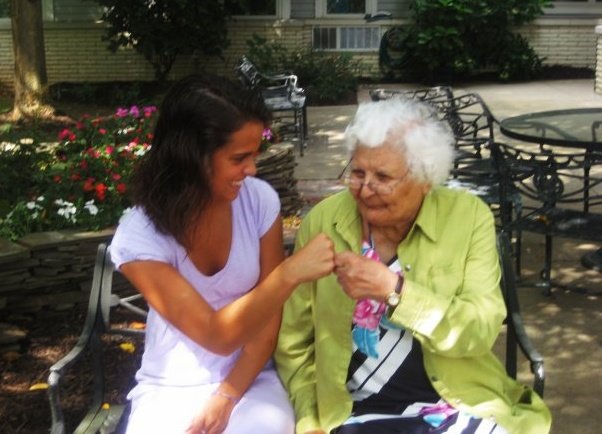 Our first photo together…ahhh I was so tan in high school!
Some days are harder than others for her, but this morning she sounded happy and energetic, which made me happy.  One of the hardest parts (if not the hardest) of living far away from home is not being able to see her.
Your turn –
Do you have a long weekend?  Any thing fun on the agenda for today?
What's your go-to breakfast? 
Favorite podcasts?  Please share in the comments!
Who have you called today?