Every Friday in January, I've been posting my Wellness Series – my favorite accounts to follow that promotes a realistic and balanced approach to 'healthy' living.  If you missed the last posts of the series, you can check them out below:
Part 1: 'Feel Good' Instagram Accounts to Follow
Part 2: Fitness Instagram Accounts to Follow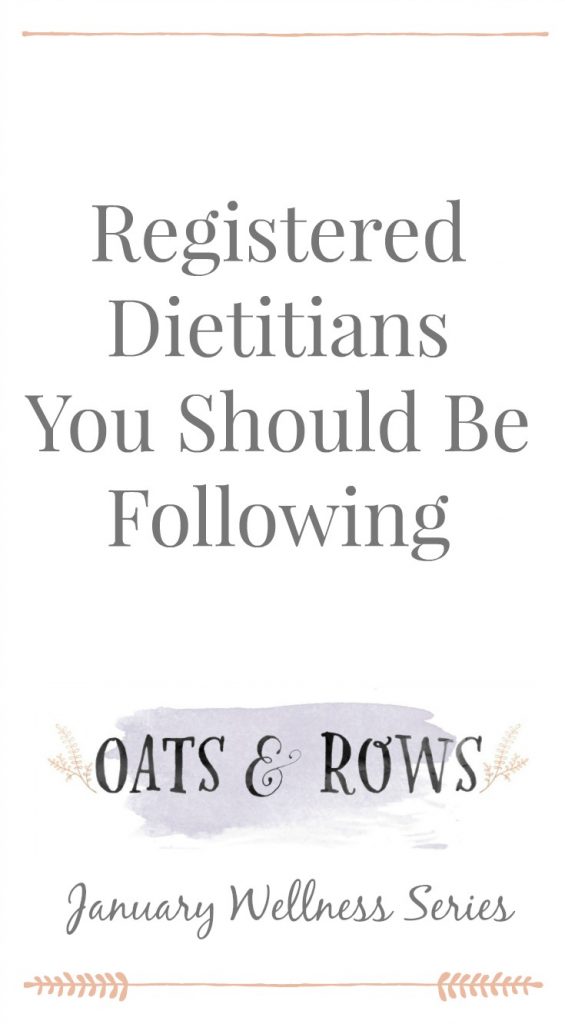 Today, I am sharing my favorite RDs to follow on social media.  These ladies are super well known in the 'blogging world', but if you don't follow them, you totally should.
You will never find them:
-Preaching any kind of trendy diet…or any diet for that matter
-Giving food labels ('good' or 'bad')
-Shaming their audience for eating something 'bad' and making it seem like food needs to be burned off
-Promoting an 'all or nothing' approach to nutrition and health in general
Rachael Hartley, RD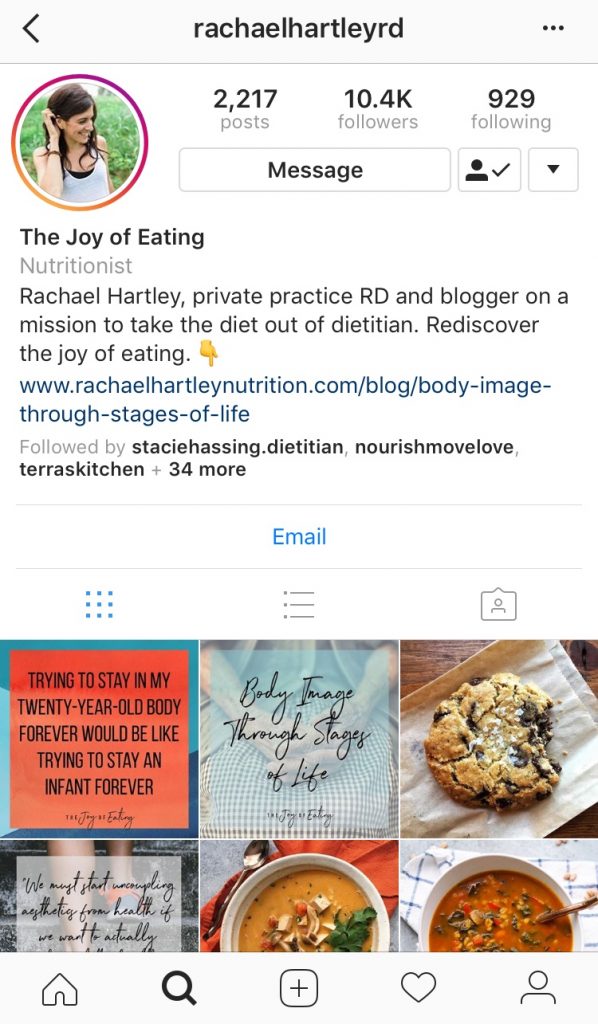 Rachael is one of the first non-diet dietitians I followed a couple years ago.  Her approach to helping people find the joy in eating and eating intuitively instantly sucked me in.  Rachael (just like all of the ladies below) is an amazing resource to helping you create a better relationship with food and your body.
Click here to read her blog and learn more about her private practice. 
Emily Weeks, RDN, LD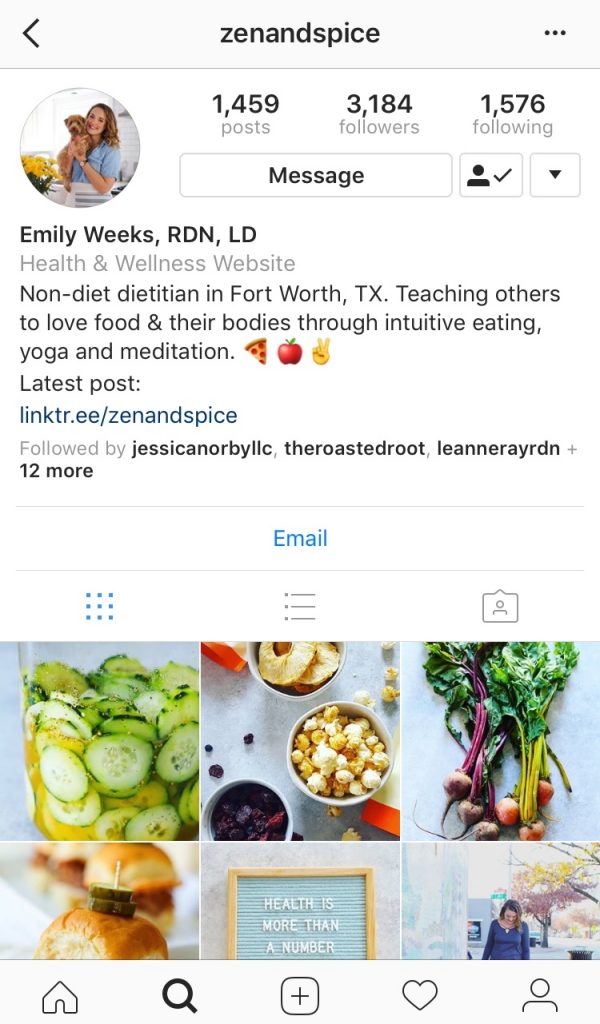 Emily's blog is one of the first I followed a couple years ago.  Her chicken parmesan recipe is my all time favorite!  As I've followed her blog and her career path in nutrition, I've loved her approach to intuitive eating.
Follow her blog here.
Kylie Mitchell, MPH, RDN, LD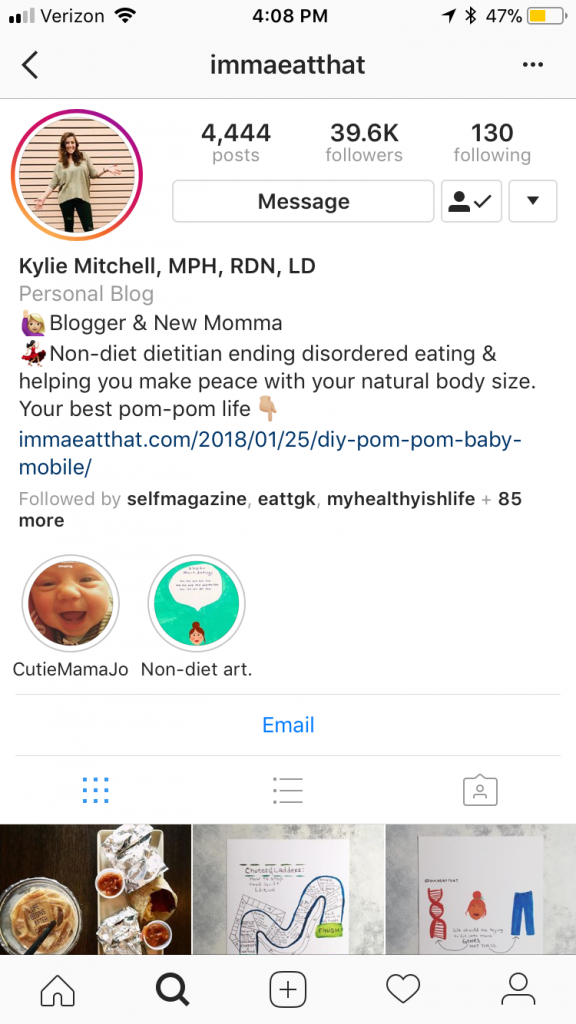 Kylie is a pretty well-known non-diet dietitian and blogger and sets the record straight when it comes to diets.  She is super knowledgeable and is one of the biggest advocates with becoming at peace with ones body and eating intuitively.
Check out her blog here.
Robyn Nohling, NP, RD, CDN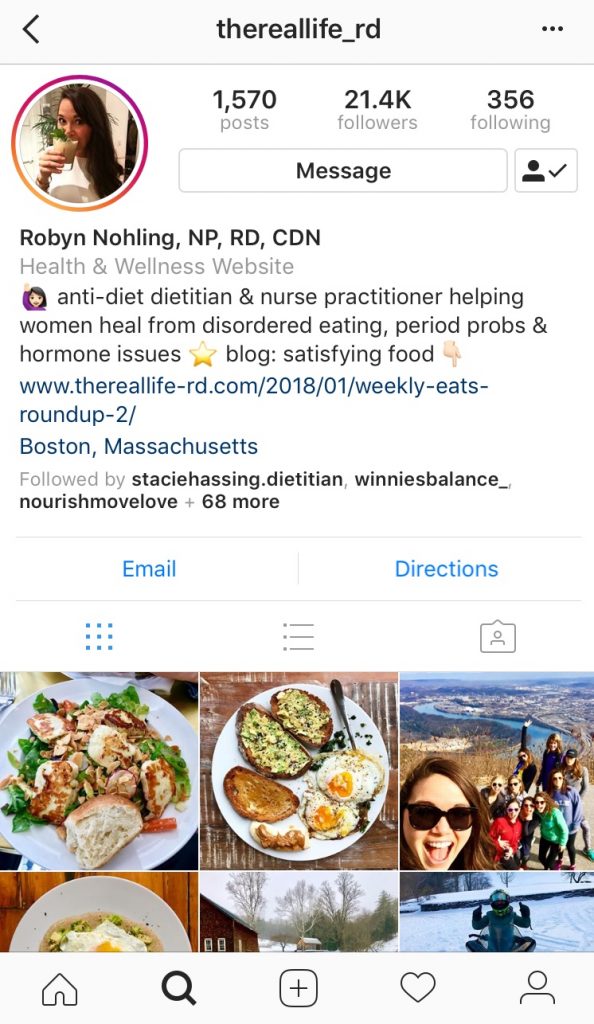 As a dietitian AND nurse practitioner, Robyn KNOWS. HER. STUFF.  Her blog posts are backed up with scientific evidence and personal experience.  She's truly inspiring!
Check out her blog here and her private practice here.
Sarah Schlichter, MPH, RD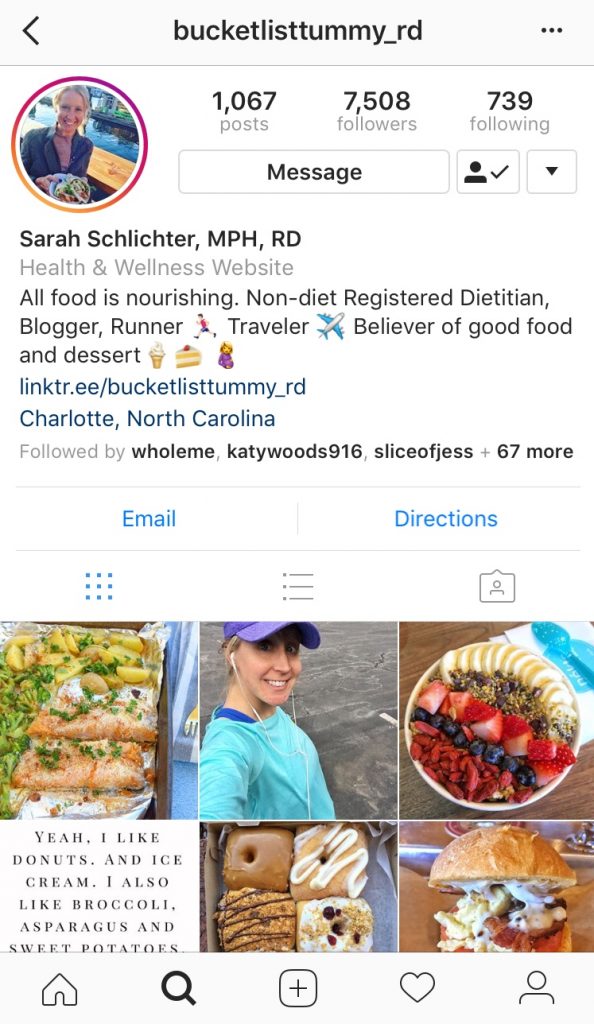 I am so very lucky to know Sarah in real life (thanks, blogging universe!).  I love following Sarah for fitness inspiration (she's a badass runner), places to eat when traveling, intuitive eating knowledge, and the best places to eat in Charlotte.
Click here to read her blog.
Alex Caspero Lenz, MA, RD, RYT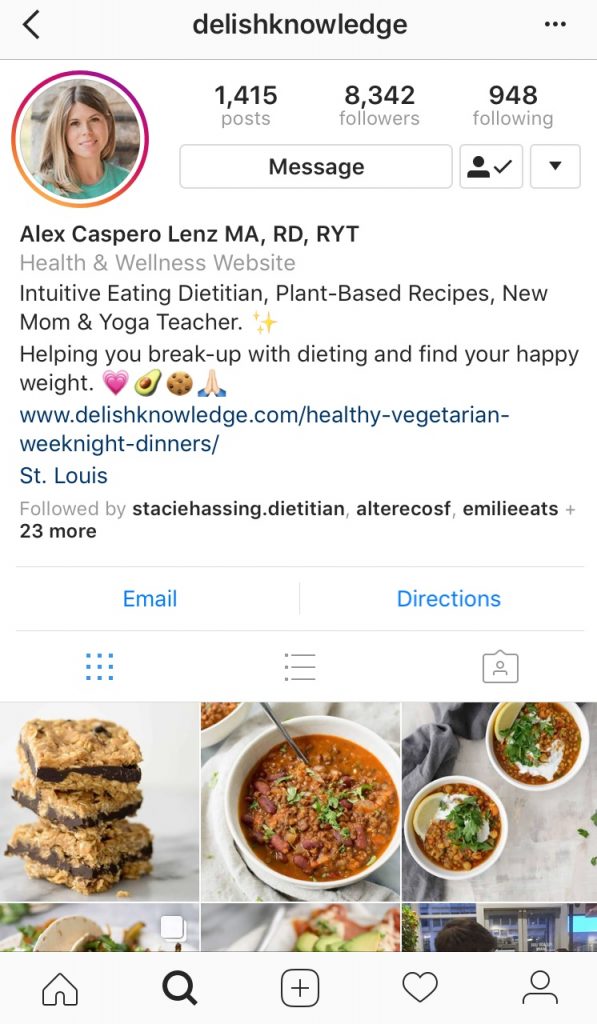 Alex shares yummy plant-based meals (I love her corn, tomato, + mint salad recipe) and is a wonderful resource for IE.  She's one of the first blogs I started following back in the day.
Check out her blog here.
Your turn – 
Who do you like to follow for inspiration and recipes?
Any RDs you love to follow that aren't mentioned here?