When I saw that AIR and Wine & Design Charlotte were tag-teaming a workshop, my friend Meig and I jumped on the chance and signed up immediately.  AIR workout followed by wine and painting?  I'm there!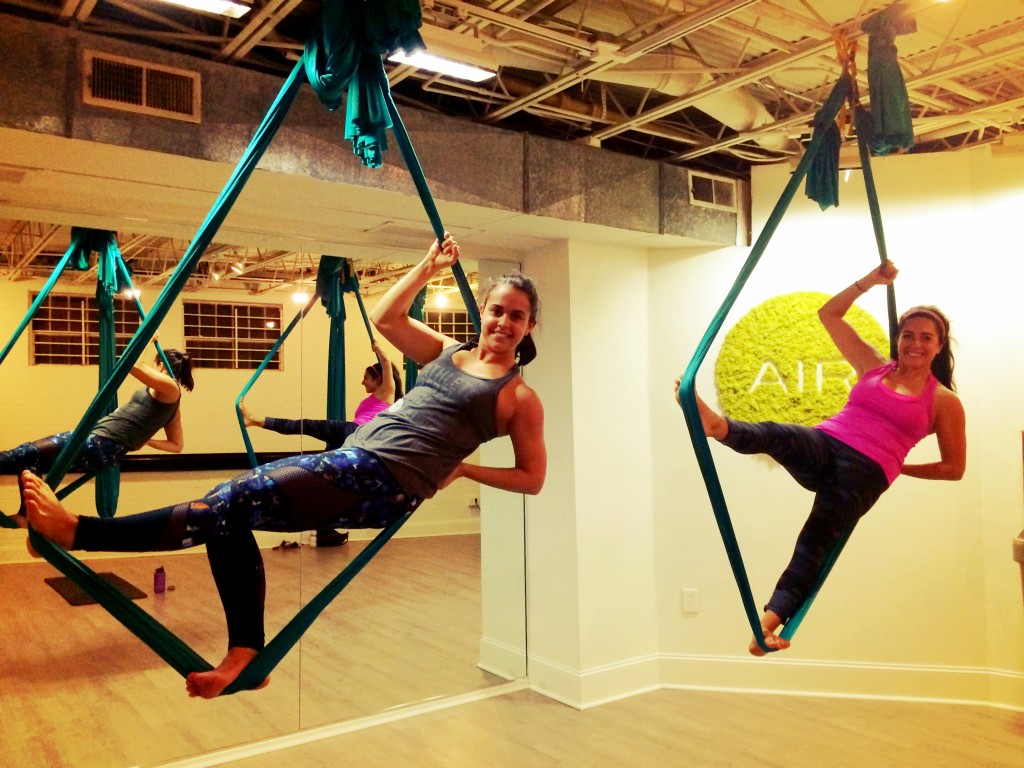 The $40 workshop consisted of a 30-minute AIR class followed up with painting abstracts on 2 mini canvases.  It was also BYOB..well, in my case, BYOWine. 😉
Kerri (who is SO great) took us through the AIR class then taught the class a few inversions to try in the fabric.  It's definitely my favorite part of class…can't you tell?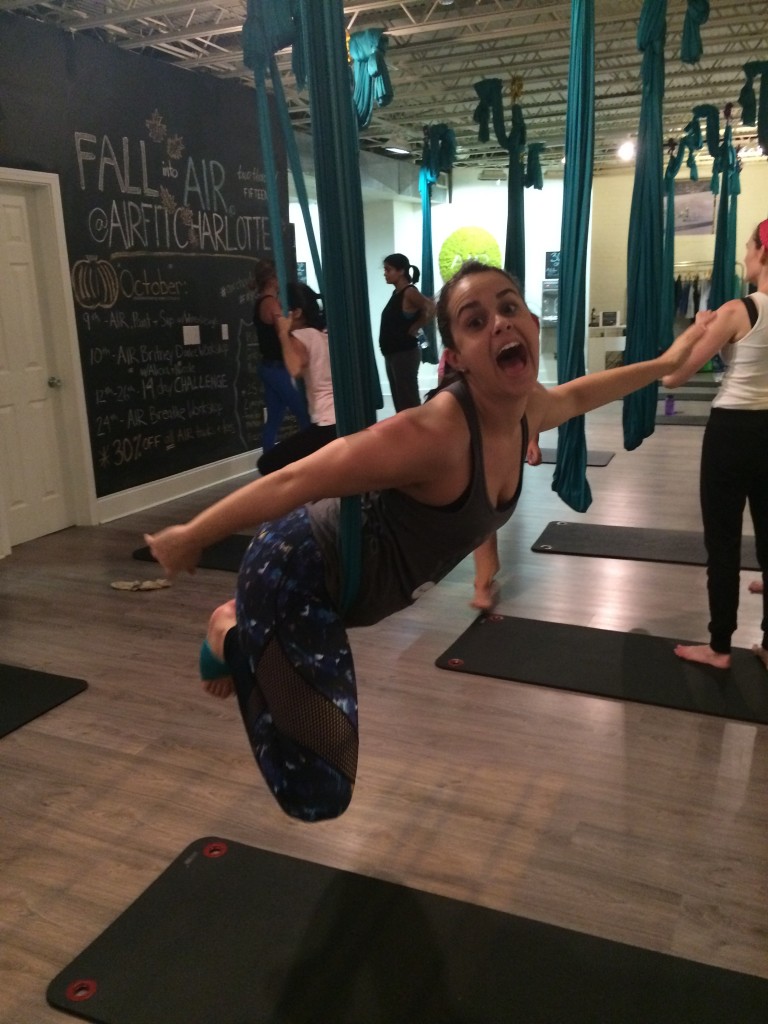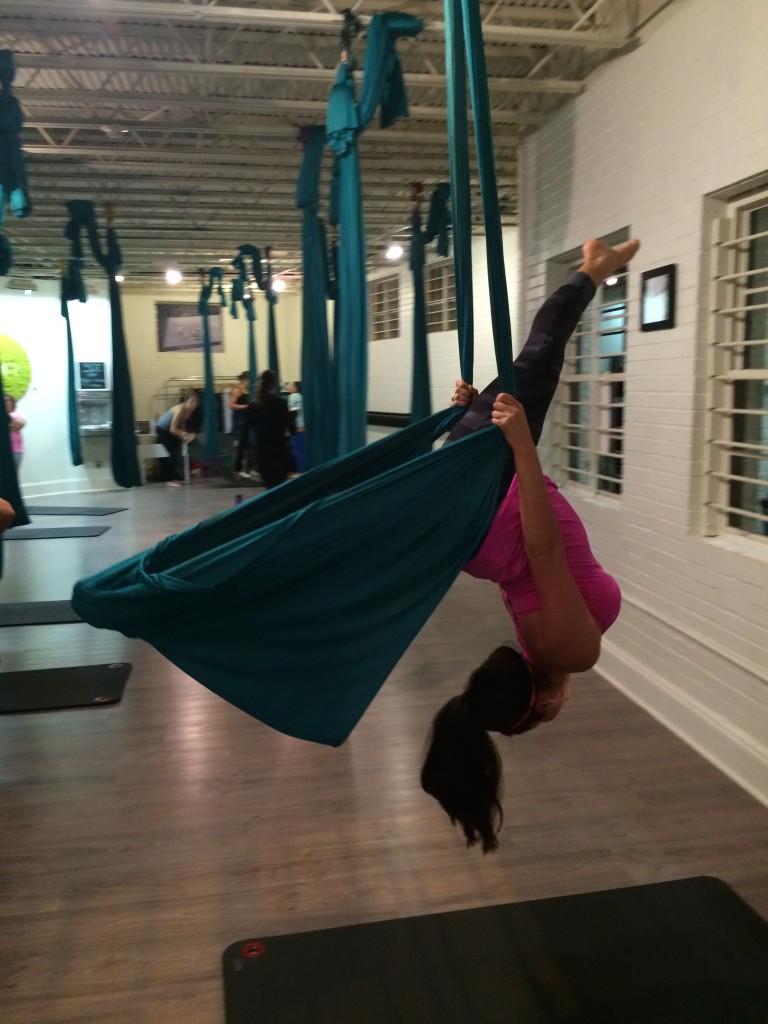 After playing around in the fabric, it was time to paint!  We all got our drinks, put on our smocks, picked out our colors, and got to painting.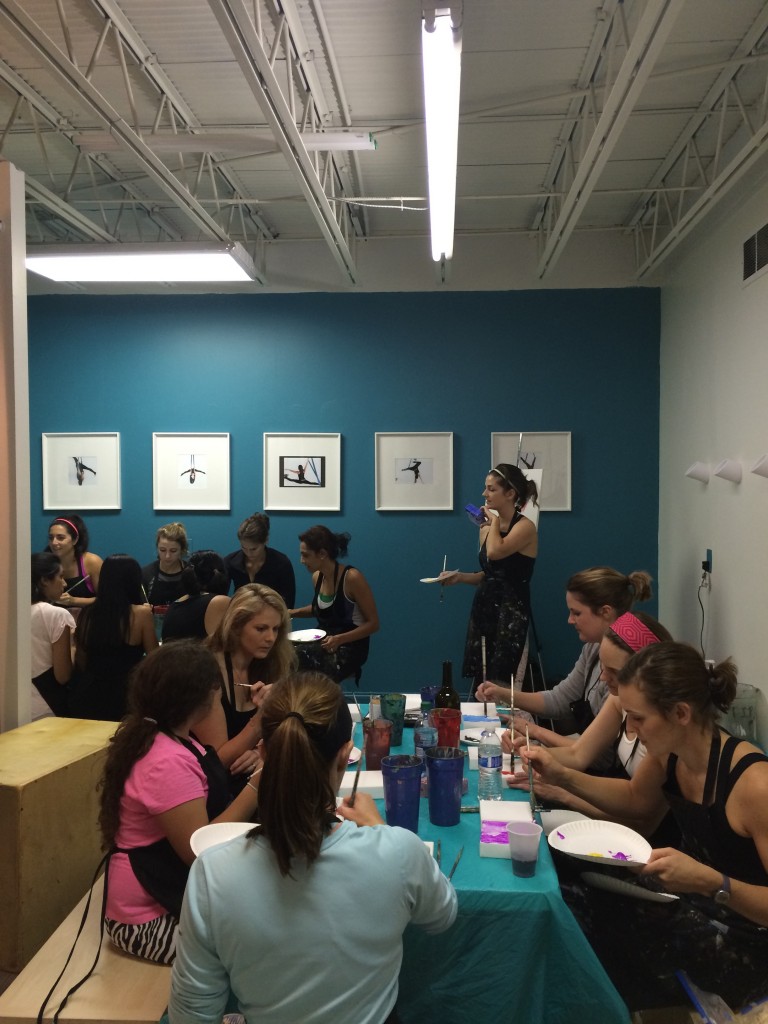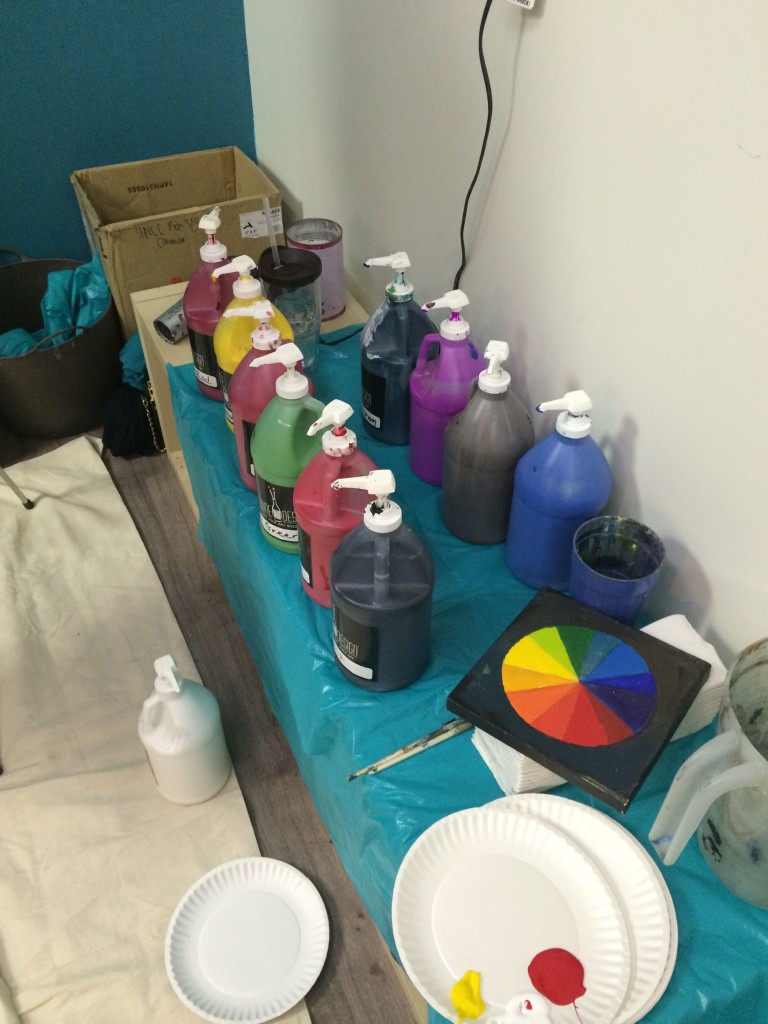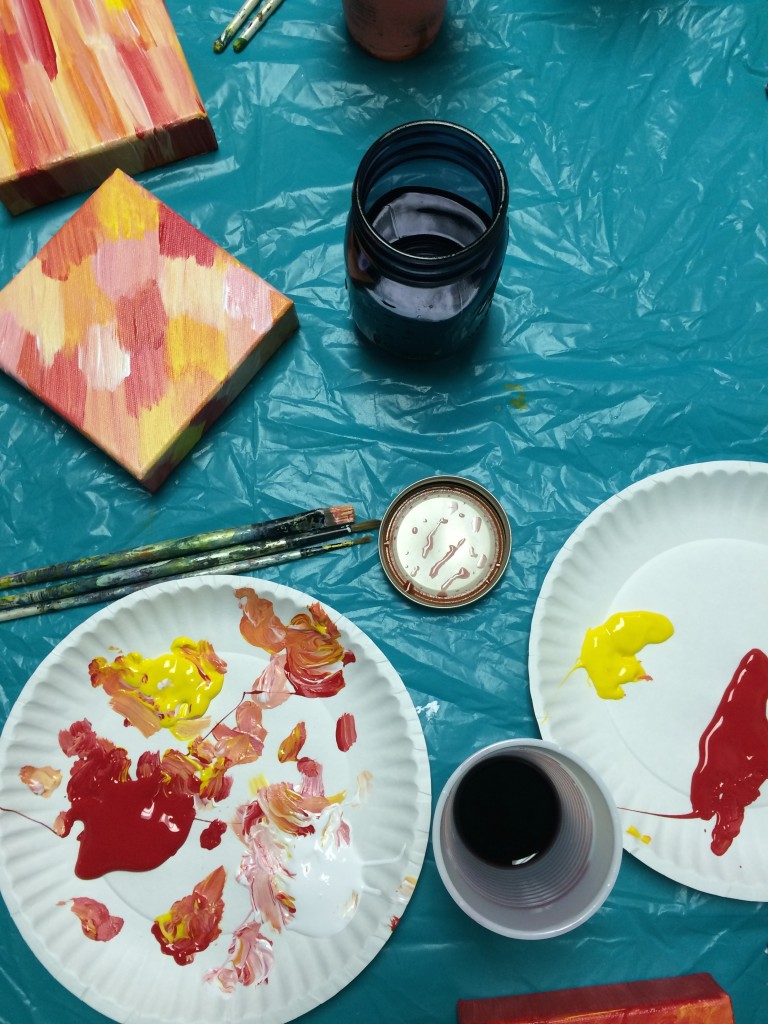 I picked red and yellow and I really don't know why.  Mine just kind of looked like ketchup and mustard haha!  Meig rocked hers those (the ones above).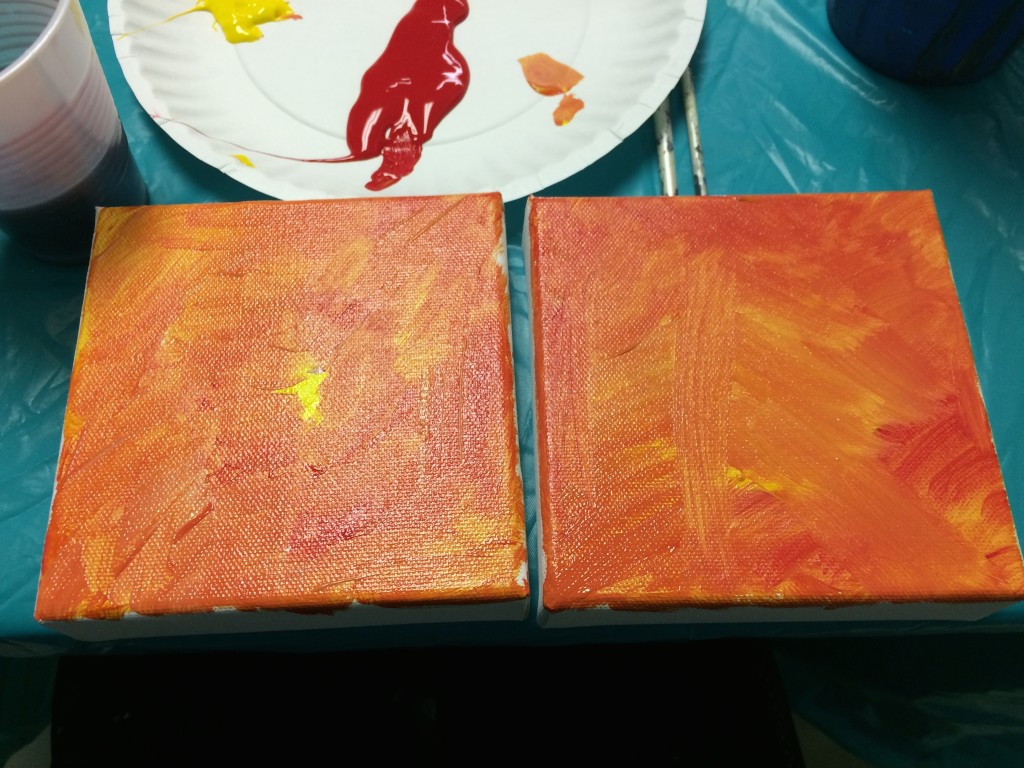 I did end up adding polka dot details, but never got a picture.
Overall, I would definitely do this workshop again!  AIR has a couple every month, so I definitely want to sign up for one soon.
Questions:  Have you tried Aerial Yoga/fitness?  Have you been to Wine & Design? Have you been to any workshops at local studios?