Looking for a recipe to spice up your usual chicken dish?  The flavors of this dish has the kick to wow just about anyone!
Now, I must preface this post by saying I cannot take credit for this recipe.  As much as I wish I was the brains behind this kickass flavor combination, all kudos go to my dear friend Katy.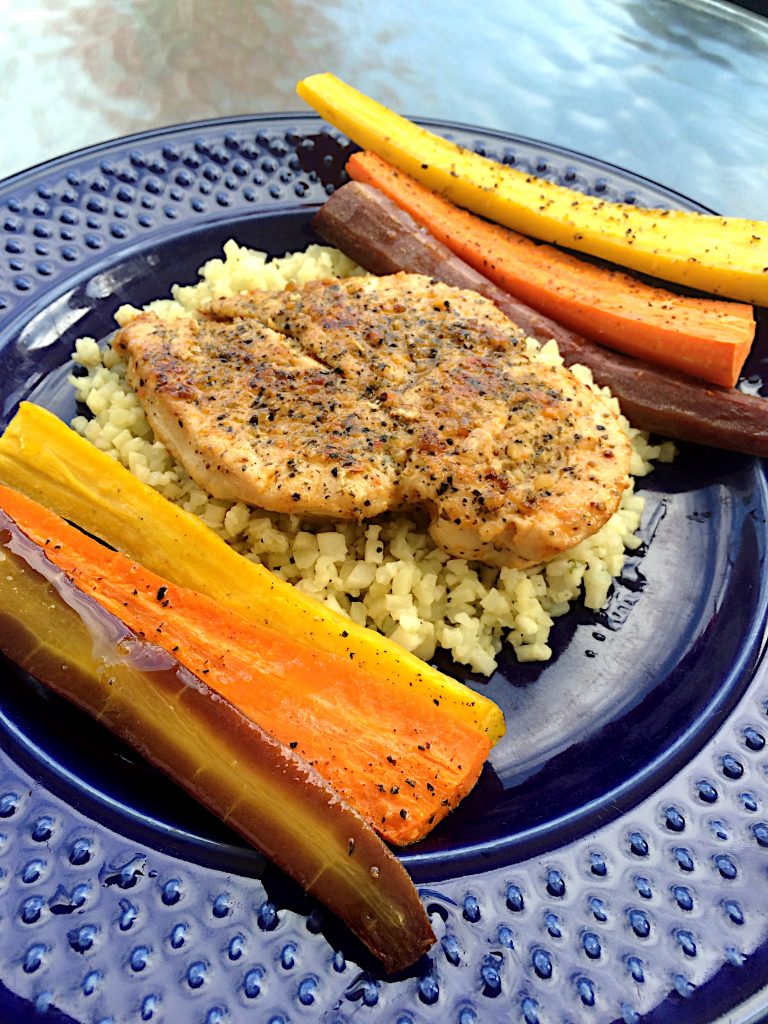 I've only known Katy for about 6 or 7 months, but I immediately connected to her since we share a  love for healthy foods, cooking, and preparing meals for others.  Over the time I've known her, she's cooked me several meals and all have them have been perfection.  What's so great is that she genuinely loves to make people happy through her food.
Growing up, Katy started cooking for her family at a young age, which I've always just been so impressed by.  Cooking dinner for her family in middle school/high school?!  I just did not do that as a kid.  She even created a sauce, and a local restaurant loved it so much she made it at her home, bottled it, rode her bike to the restaurant with her goods, and sold it on a regular basis.  How cool?!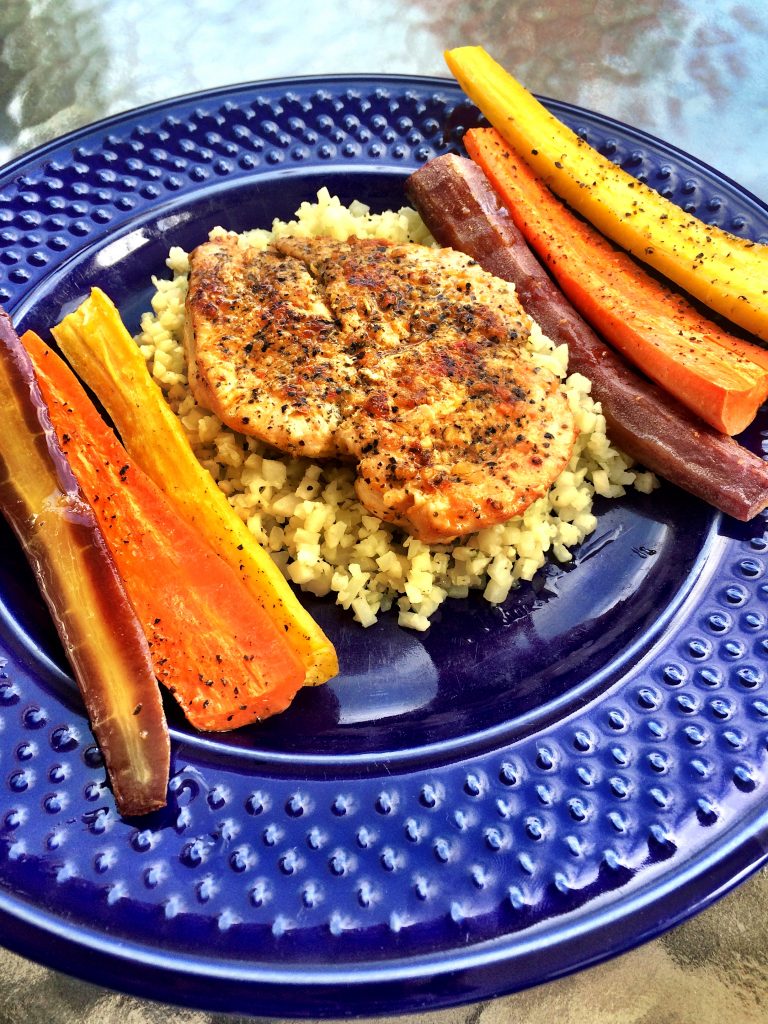 Katy's philosophy for cooking is minimal ingredients, bold flavors.  This dish is one that I've watched her make regularly, making little changes with each dish.  She prepare different marinated chicken and shrimp with this preparation "technique."
What I love about the preparation for this chicken is that not only are most of the ingredients ones you have on hand, but you can also prepare shrimp with these exact same ingredients!  Here's how to make the absolute best chicken:
1) Get your ingredients lined up: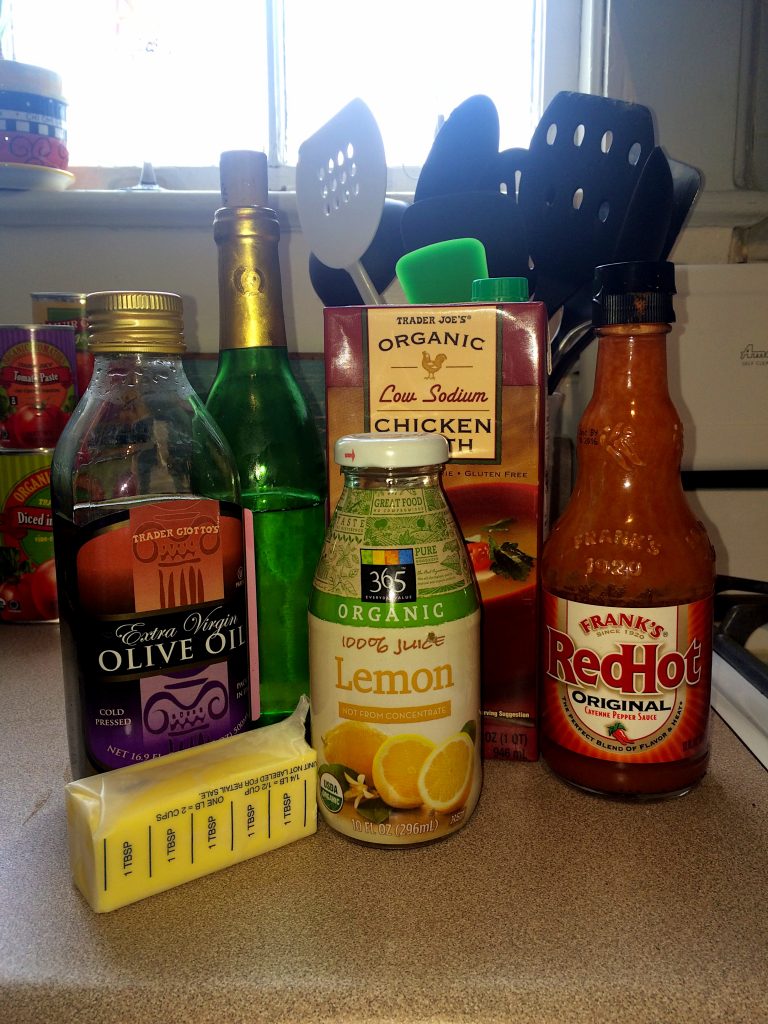 Aside from the chicken (either 1 or 2 chicken breasts), you'll need butter, olive oil, lemon juice, hot sauce, white wine, and chicken broth.  Sorry for the poor lighting, my current kitchen is a dungeon.
2) Cut chicken in half and season: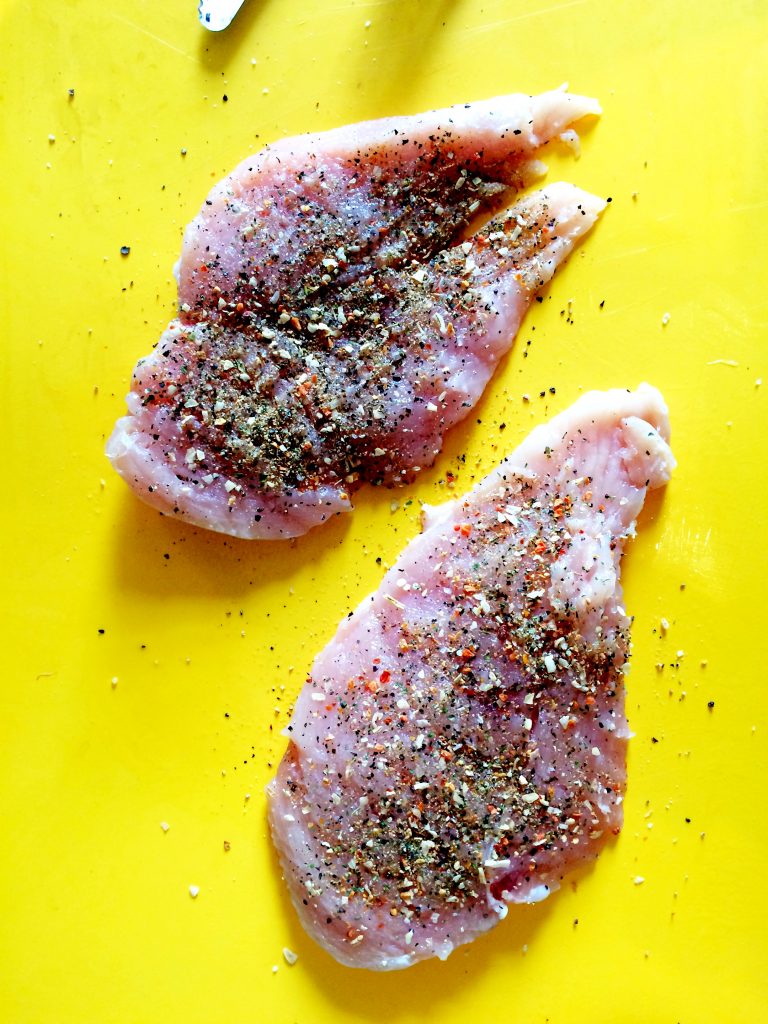 The key for this is to have thin chicken.  I cut chicken breasts in half, long ways, so the chicken breasts are thinner.  I poke my fork in them a couple times and season with salt, pepper, and Trader Joe's 21 Seasoning Salute.
3) Heat oil and butter in large saucepan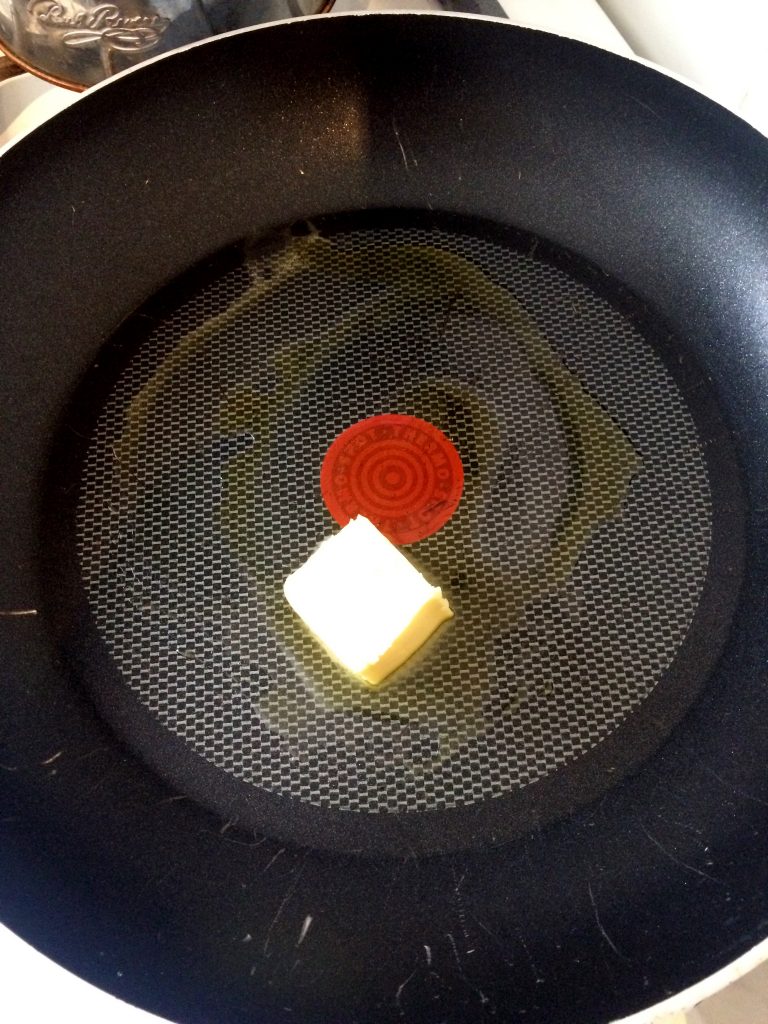 I do about 1-1/2 tablespoons of butter and 1 tablespoon of olive oil.  In the picture, I used a little too much butter.  Oops!
4) Add chicken breasts to pan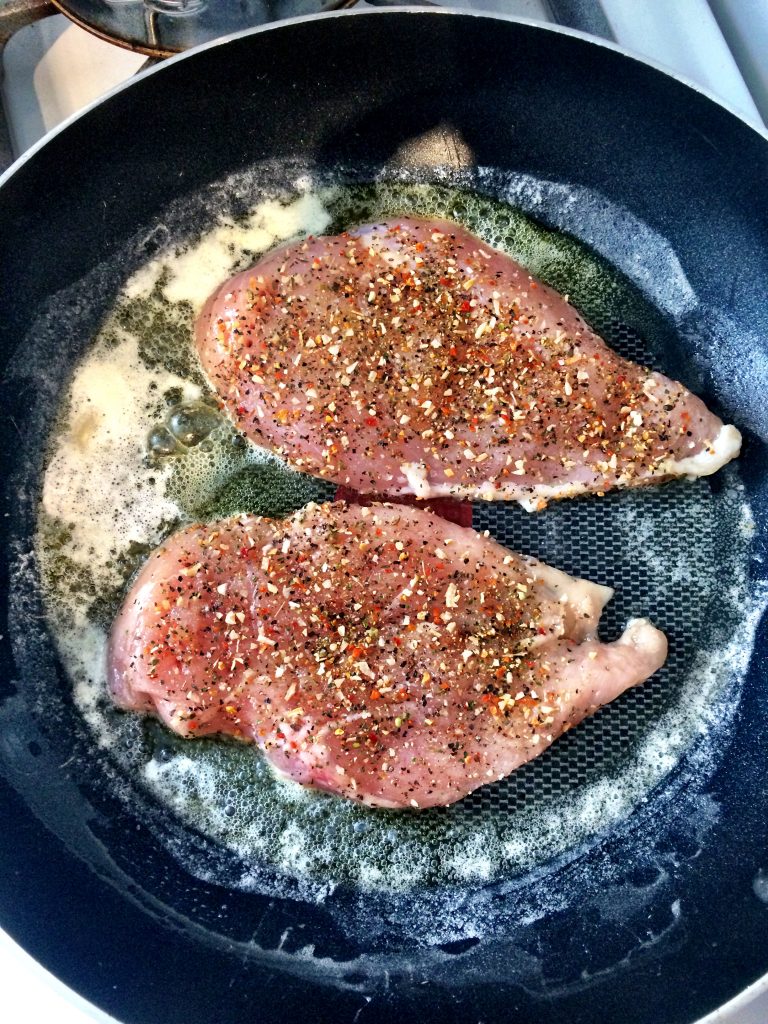 5) Add white wine, lemon juice, and chicken broth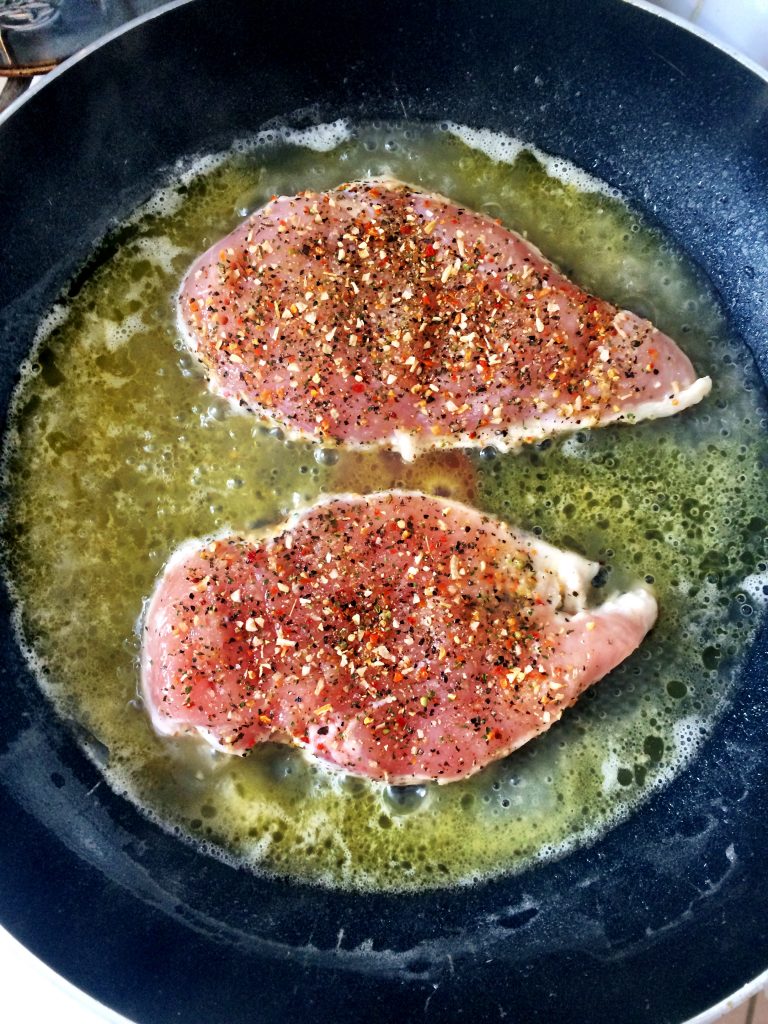 I add about 1/2 cup-3/4 cup of chicken broth and 1/4 cup of white wine with a couple splashes of lemon juice.  I usually eye ball it, you really can't mess this up.  Cook the chicken in the wine and broth for about 4 minutes.
6) Flip the chicken when the liquid boils halfway down (about 4 minutes)  and add hot sauce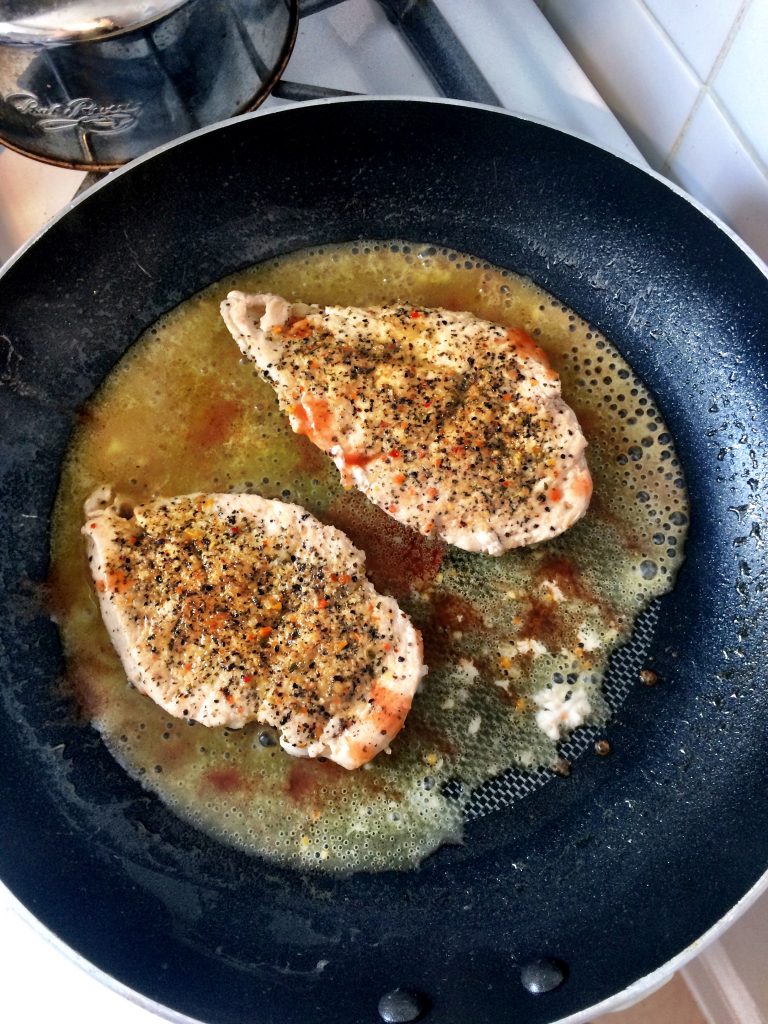 The finished chicken should look something like this: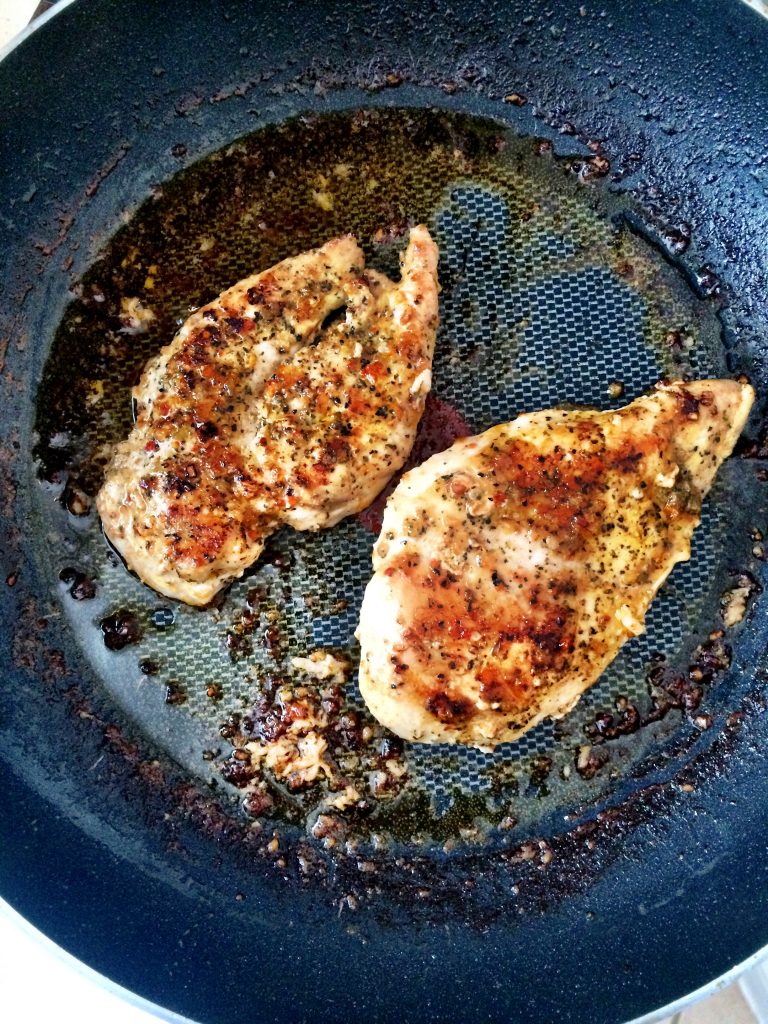 Liquid should be almost reduced, just enough left for a little bit of glaze to go on top.
Serve with grains and vegetables, I prefer it with roasted veggies and cauliflower rice!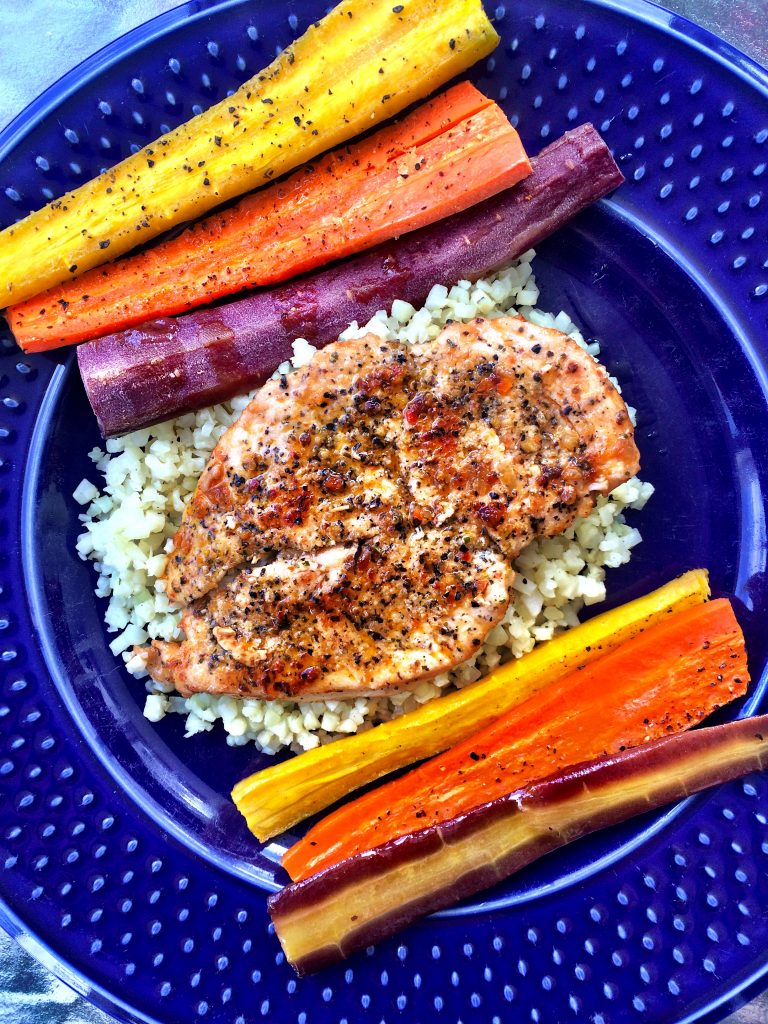 Kudos to you, Katy, you culinary genius!  Keep on making delicious food 🙂
Questions:
-How's your week going?
-Do you have a favorite way to prepare a certain dish?
-Do your friends like to cook?
-Chicken or shrimp?