Looking for a recipe to make for dinner on one of those nights where you need something quick and simple? This stir-fry is takes 20 minutes at the most, is packed with veggies, and booming with flavor!  Eat it on its own or serve on top of brown rice.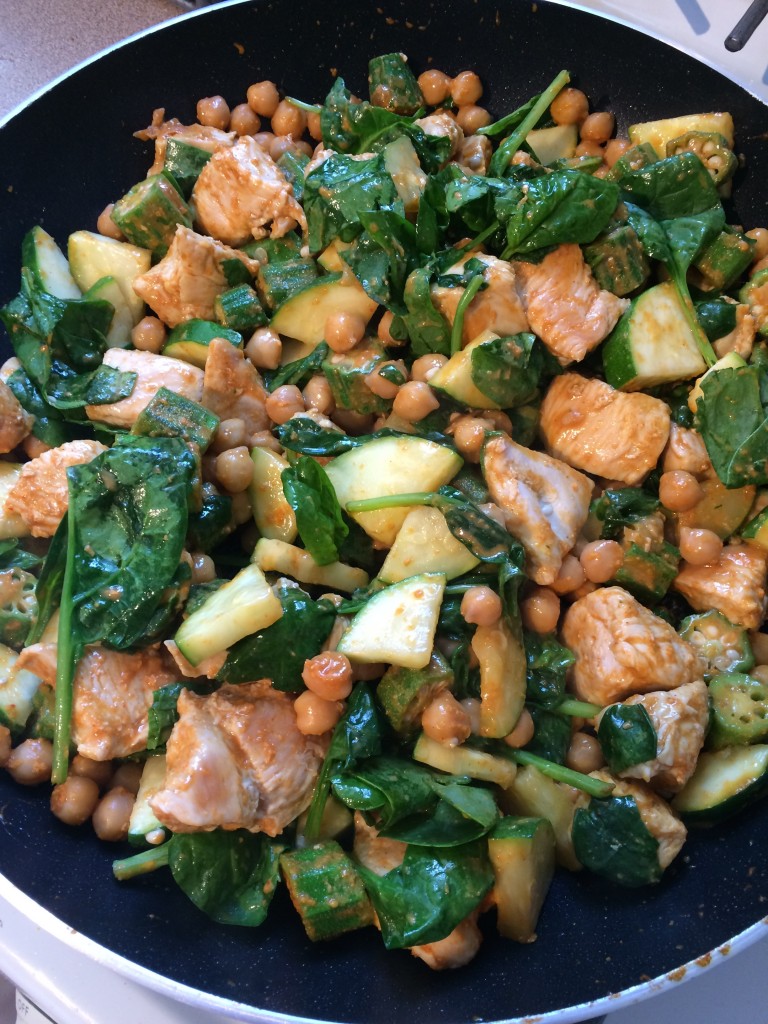 Honestly, the hardest part is dicing up the chicken!  If you don't eat chicken, you can always do tofu or omit the meat and use this as a side dish.

The one thing I love about this recipe?  The sauce.  Thank you, Trader Joe's!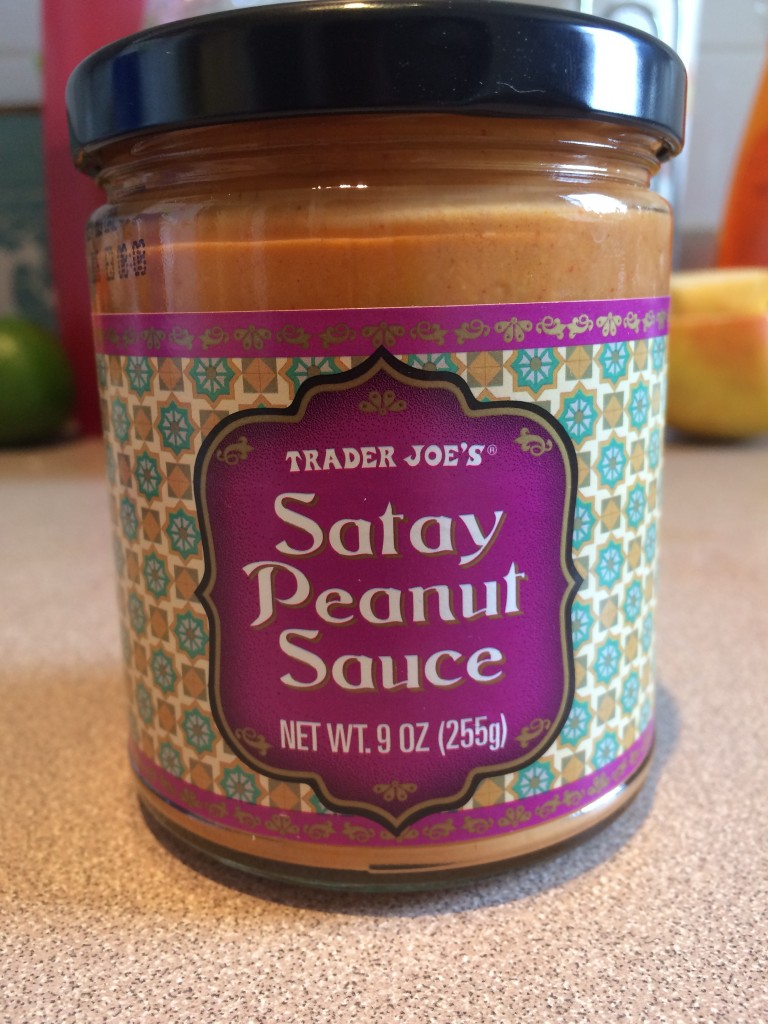 You do not need much sauce for the whole stir-fry, which I love!  Just a couple spoonfuls and you are good to go.
This is a recipe I randomly threw together, so feel free to add in any other veggies!  Onions definitely would have been a great addition.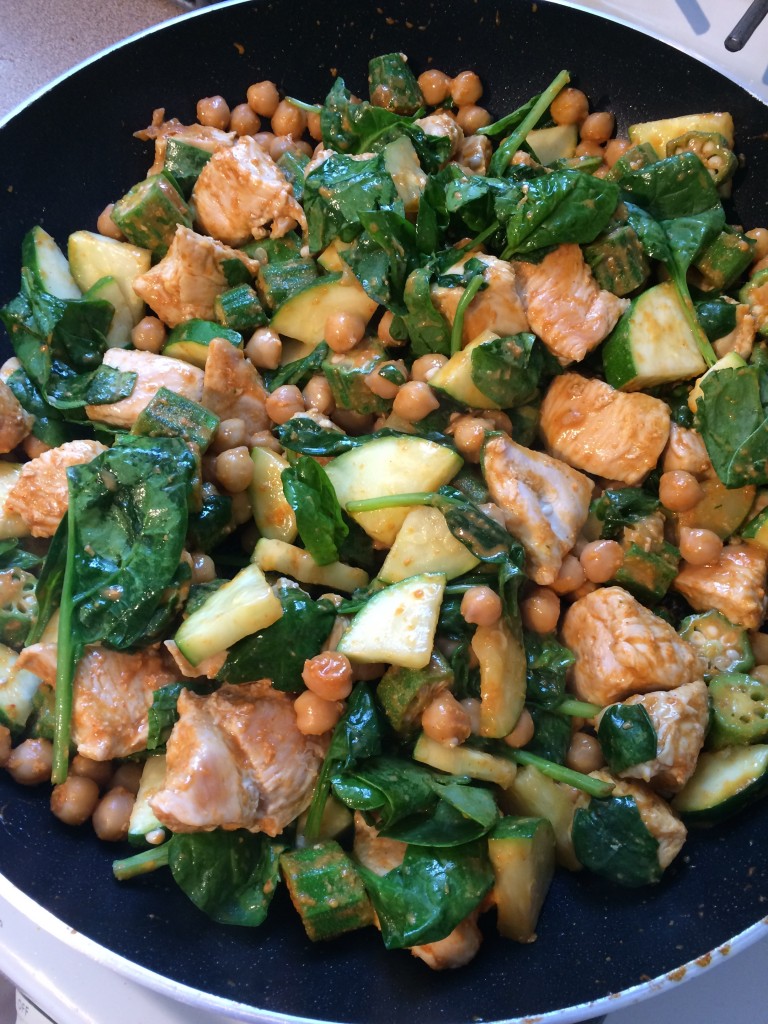 Chicken and Chickpea Stir-Fry with Peanut Satay Sauce
Serves 4
Time: 20 minutes
Ingredients:
1 tablespoon coconut oil
2 large chicken breasts, cut into bite-size pieces
1/2 – 1 lb. okra, diced
1 can of chickpeas, rinsed and drained
1/2 large zucchini, chopped
2-3 big handfuls of fresh spinach
1-2 handfuls of bean sprouts
1/4 cup of Trader Joe's Peanut Satay sauce (use as much or as little as you want)
Cilantro and peanuts for topping, as desired
1)  Heat coconut oil over medium/high heat in a large saucepan.  Cut chicken into bite-size pieces.
2)  Once oil is heated, place chicken into saucepan and cook through, cooking 3-4 minutes per side.
3)  While chicken is cooking, drain and rinse chickpeas, chop okra, chop zucchini, and prepare spinach and sprouts.
4)  Once the chicken is ready, add in the chickpeas, okra, zucchini, and spinach and heat through for about 5 minutes.  Then, add in the peanut satay sauce and toss to coat.
5)  After 2-3 minutes, remove from heat and toss in bean sprouts.  Serve over rice or on its own and top with cilantro and chopped peanuts.
Enjoy!!
Questions:  What's your favorite quick dinner meal?  Do you like okra?