Happy Monday!  How was the weekend?  It was every bit of calm and eventful all wrapped up into a weekend.  I watched my friend Lauren's mini Frenchie, Gigi, all weekend and it was nice for Winston to have another dog to play with.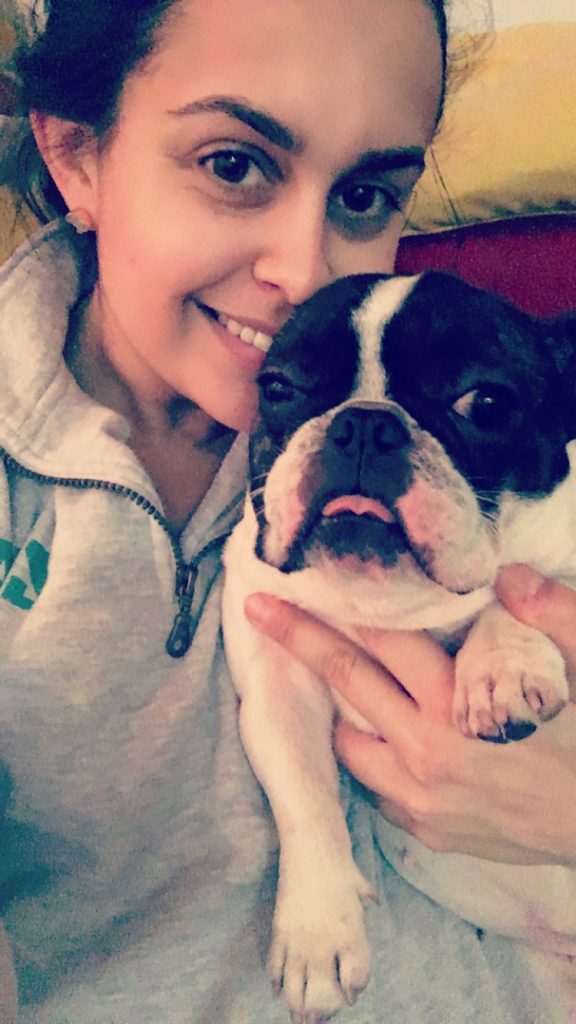 I spent a lot of my time cleaning the apartment, running errands, and doing a lot of little odds and ends.  Sadly, I had the wrong time for my photography class on Saturday and completely missed it.  I overslept due to sleeping with two restless French bulldogs, yet still thought the class was at 12pm but that's when it ended.  I was so bummed and frustrated that I didn't know what time it started.
Saturday night I hung out with my friend Melissa at her house as we chatted over wine and to-go pho from Co.  It was the first fire Melissa has lit since she moved into her place and it was perfect considering how cold it was!  Winston and Gigi loved sleeping by the fire and snored their little heads off until we went home around 11pm.
Sunday started off with a workout at MADabolic with a coworker followed by brunch!  She recently got married so we chatted all about her wedding and honeymoon.  After, my friend from college, Paige, flew into Charlotte on her way to High Point for business.  She's been to Charlotte many times, but not in my neck of the woods or in Plaza Midwood where we ate dinner.  I have to take all visitors to Soul Gastrolounge!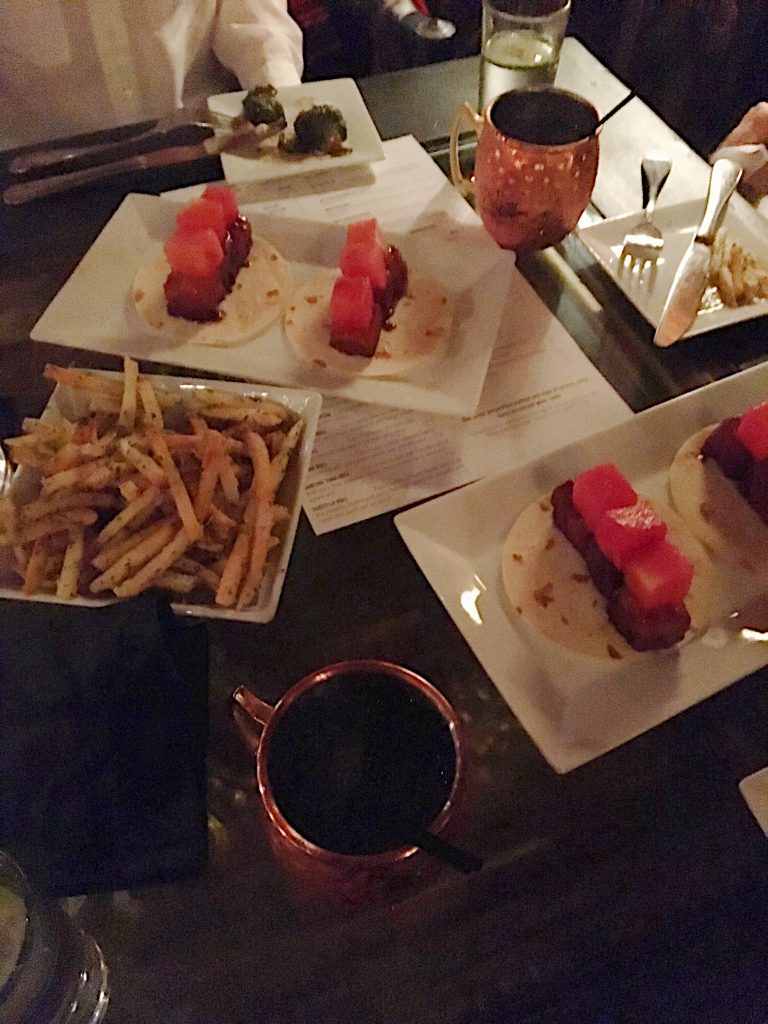 And just like that, the weekend is over and I am back at work.  This week's meal plan was not as thought-out as last week's and went to Trader Joe's without a full plan.  I stocked up on lots of veggies since I have been drinking less smoothies for breakfast.
This Week's Meal Plan
Sunday– Dinner at Soul!  It was amazing as always.
Monday– Chicken, baked potato, + lemony sautéed kale
Tuesday– Roasted Sweet Potato and Cauliflower Rice Buddha Bowls from The Roasted Root.  I made these last week and they were delicious!  The tahini turmeric dressing has my heart.
Wednesday– Coconut rice & Tofu bowls with pineapple salsa and roasted asparagus
Thursday– Grass-fed burger and roasted brussel sprouts
Friday– TBD!
Saturday– In Raleigh!
This Week's Workout Plan
Sunday– MADabolic (durability)
Monday– My first Crossfit class!  Pray for me.
Tuesday– OFF (besides teaching Boot Camp and Cardio Strength)
Wednesday– Teach Pilates Sculpt, take yoga
Thursday– Take Flywheel, teach Cardio Strength and Cardio Pump
Friday– MADabolic, teach Boxing Conditioning
Saturday– Yoga
Sunday– TBD (I'll be coming back from Raleigh and not sure when I'll return on Sunday).
Your turn-
What's something exciting you have going on this week?
What are you planning on making this week?
What did you do this weekend?