Hiiiiya friends!  I hope you all had a great day! Well..as good as any Monday can be.  This morning started off a little rocky- I got to work late because I locked my car keys inside my apartment.  Luckily, the spare key to my apartment that is usually in my car was in my bag, so it didn't turn out too badly.  Now, let's get on to the weekend!
Friday
Friday consisted of hot yoga in the morning, working until 8pm, and ended with Chipotle, wine, & Netflix.  Not too shabby.
Saturday
The day kicked off with a trip to 7th Street Public Market in Uptown for coffee at Not Just Coffee.  If you are in the area, you NEED to go!  I got their cold brew iced coffee with almond milk.  Then, I headed over to Hilliard Studio Method for a barre class and boy, was it a sweaty one!
(Sorry for the lack of photos…it just didn't cross my mind)
That evening, a bunch of us girls headed to the Tim McGraw concert!
The concert was SO good!  We missed Chase Bryant open (womp womp) but Billy Currington was great and got the crowd revved up for Tim to come out!  As always, Tim McGraw was very entertaining and played so many of my favorite songs.  
Sunday
Me the next morning:


I truly feel like crap when I stay up too late and when a few beers are thrown into the mix…game over.  Oh, and having this frenchie as an alarm clock: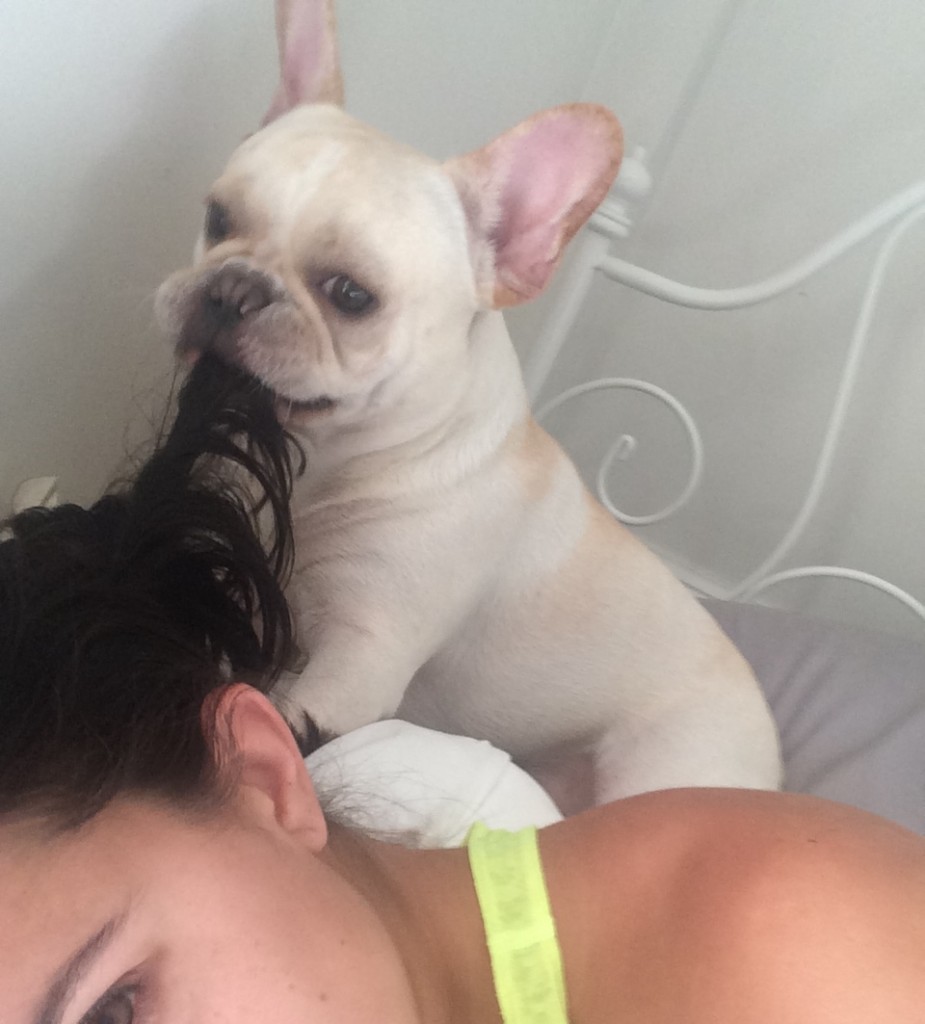 Pure evil.
Around 10am, we went to Zada Jane's in the Plaza Midwood neighborhood for brunch.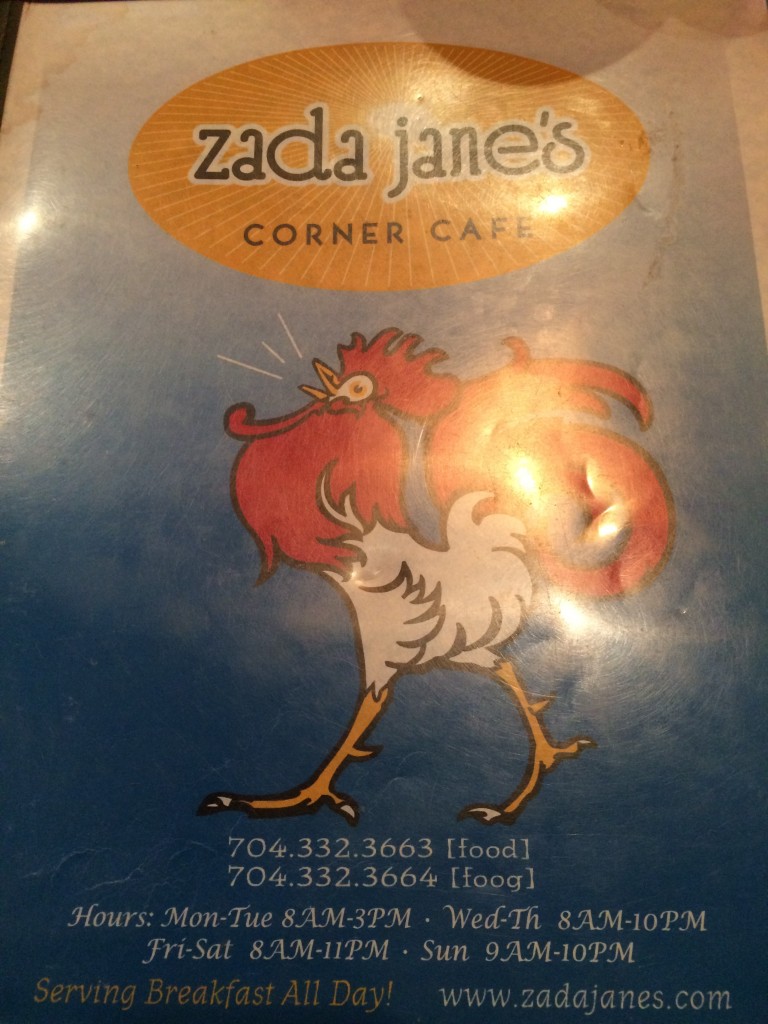 It's a cute little place that always gets a great crowd!  It was my first time there, and I went with the strawberry and banana pancakes with a side of bacon.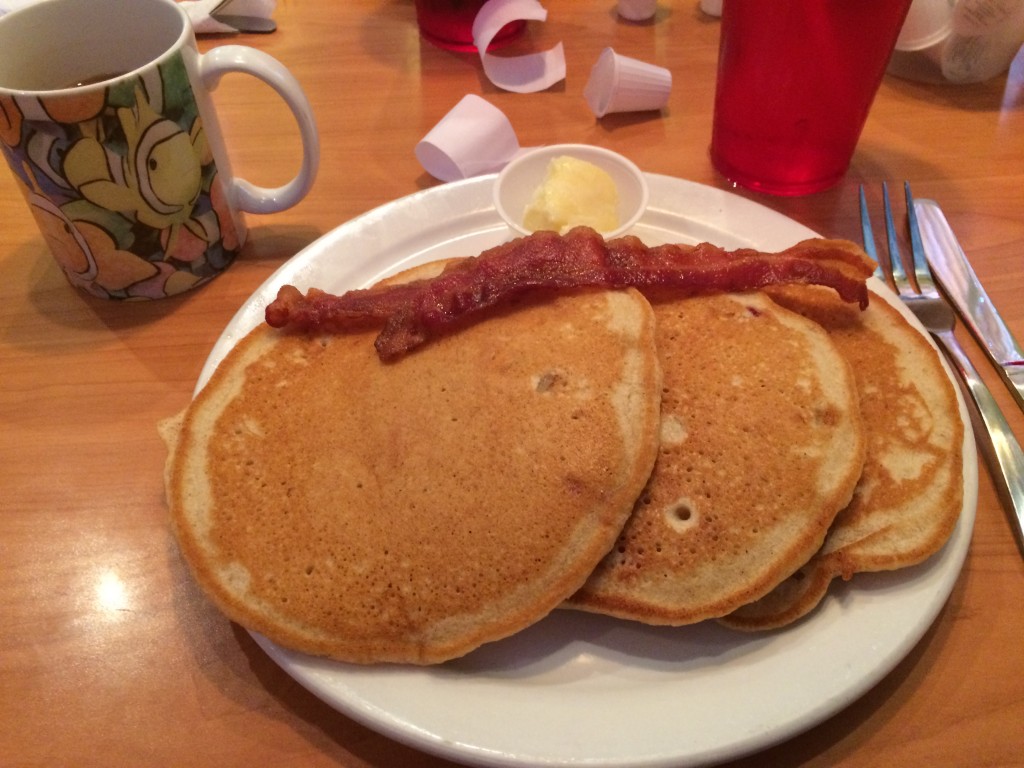 It wasn't the best I've ever had, but I am definitely going to give it another try!
When I got home, I laid by the pool for a little with ETB, took a nap, and played with my new spiralizer (!!!)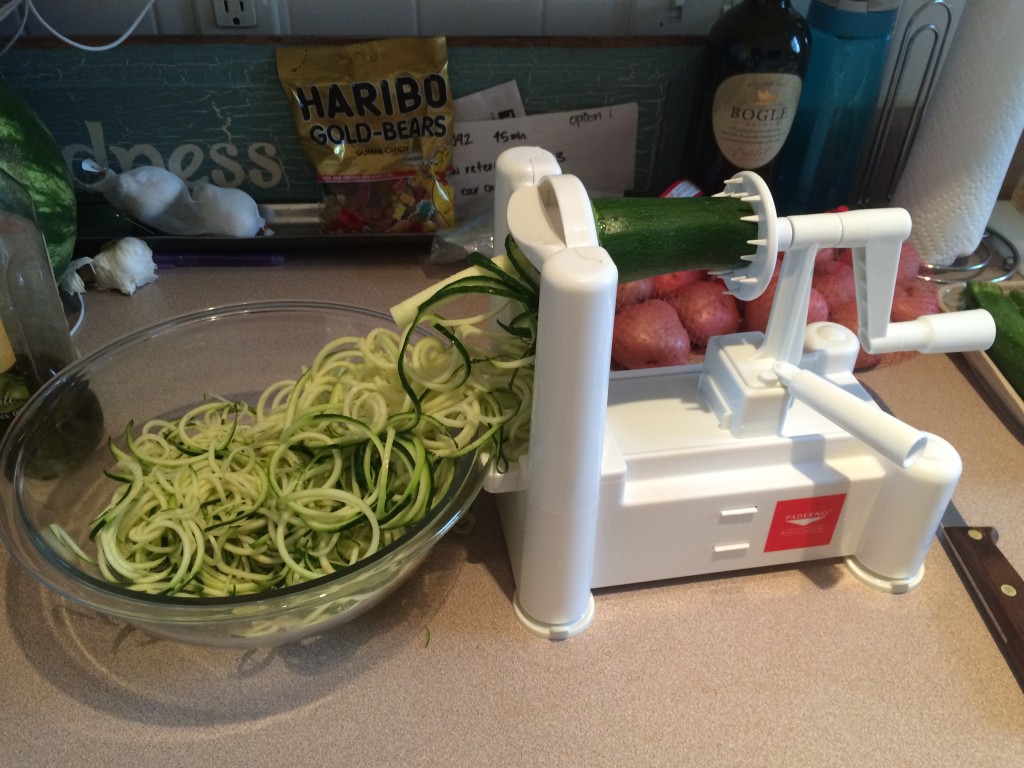 *happy dance*
Questions:  What's your go-to brunch order?  Have you ever been to a country concert?  CLT folks:  Have you ever been to Zada Jane's?
Tell me about your weekend! 🙂