Good morning!  I hope your day is off to a great start.  I just finished teaching class at the church and now I am posted up at my beloved Sunflour doing some blog work.  I love this view: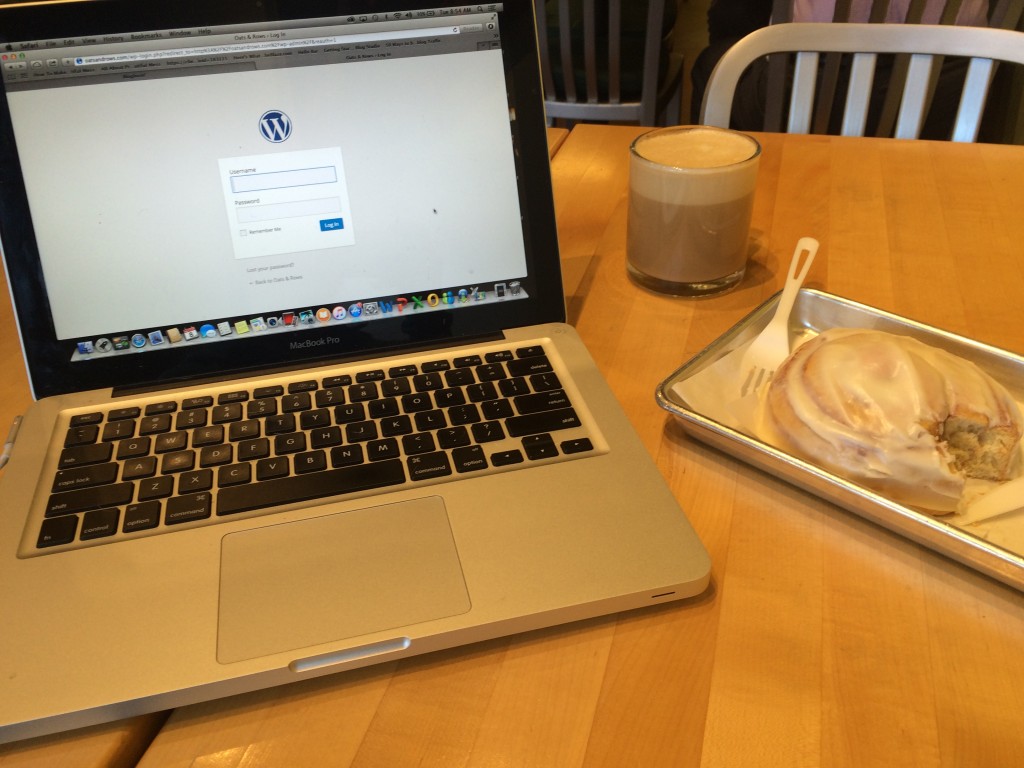 It's been a hot minute since I shared my weekend adventures.  Sadly, there hasn't been any excitement on the weekends (besides Thanksgiving) because of class and clinicals.  One more weekend and I am free!
On Saturday night, my friend Katy and I hit up a local restaurant that is raved by anyone who has ever been: Soul Gastrolounge.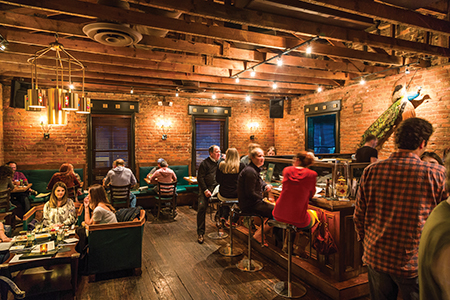 (source)
Located in the heart of Plaza Midwood, Soul serves small plates and is known for their amazing variety of cuisine and busy yet intimate setting.  There is a variety of seating, as well.  Whether you sit at the bar, in a booth, a table, or in vintage-type lounge chairs, you are comfortable.  They serve a little bit of everything from dips to sushi to cheese plates to salads to tacos…the list keeps going on.  Here are some menu items that immediately caught my eye:
-Asian Glazed Pork Belly Tacos with Watermelon Slaw
-Ramen Bowl
-Spicy Feta Cheese Dip
-Guacamole Stack
Generally, a long wait time is to be expected here, but Katy and I only had to wait about 20 minutes for a table. Perks for going when the UNC/Clemson is in town! 😉
Our drinks of choice for the evening were Moscow Mules (mine with tequila, though!).
Their menu is so diverse, which I love.  I love being able to try a bunch of different dishes, especially when the dishes differ so greatly from one another.  Here is some of what we tried:
-Pan Con Tomate (Spanish chorizo, whipped manchego, rioja reduction)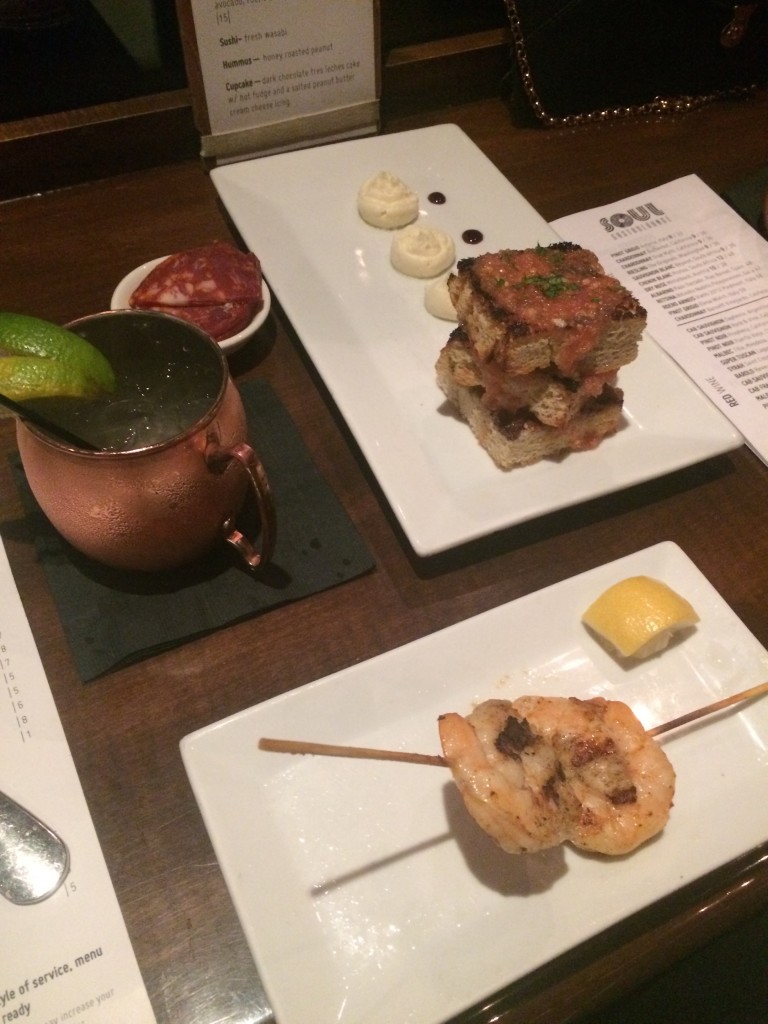 -Garlic Shrimp Skewers with Lemon (pictured above)
–Fried Brussel Sprouts (with brown butter, bacon, and balsamic vinaigrette)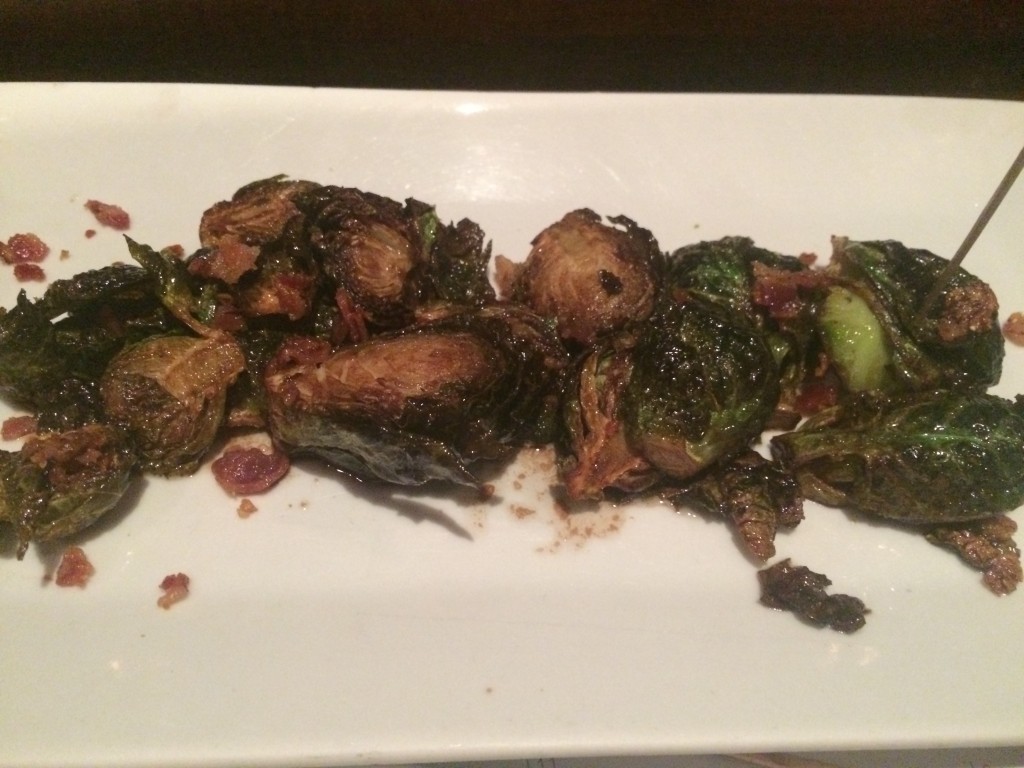 -Country Greek Salad (tomatoes, red onion, cucumbers, olives, peppers, feta, EVOO)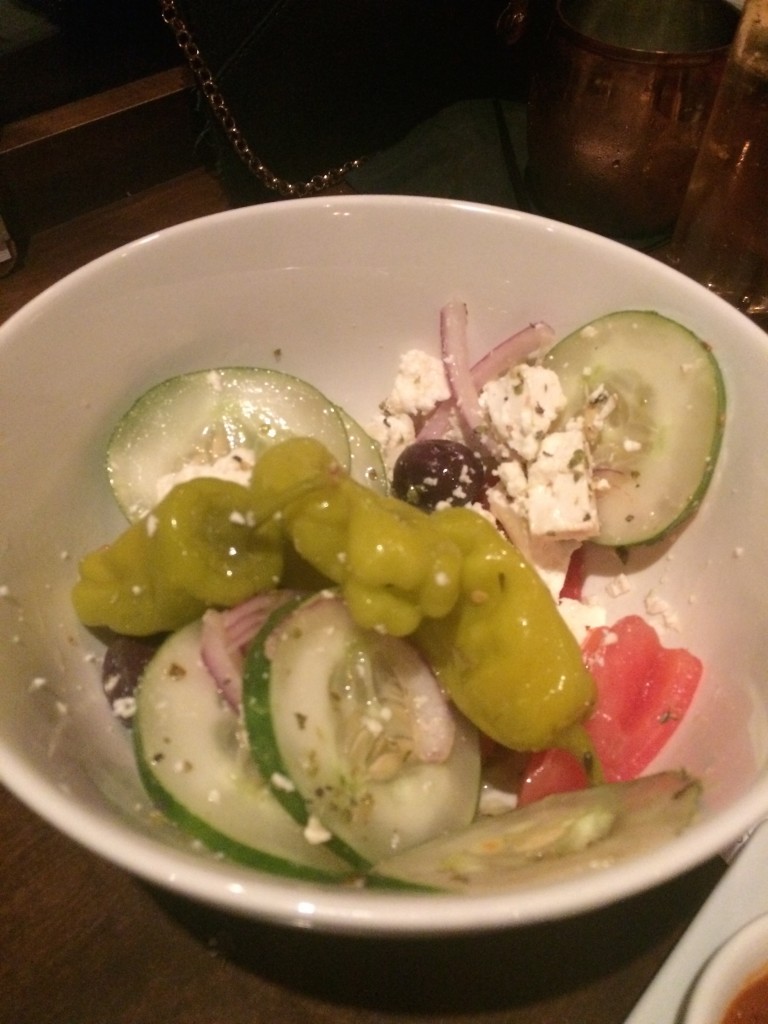 -Flatbread (with whipped truffle goat cheese, pistachio pesto, honey braised garlic, and fresh arugula)  ->  My favorite, which explains why I didn't get a picture.  We inhaled it way too quickly! 🙂
We tried primarily vegetarian dishes (minus the brussel sprouts), so I cannot wait to go back and try the Asian pork belly tacos with watermelon salsa and some of the sushi!  Word on the street is that their sushi is ahhhhmazing.
Overall, the food was delicious, the service was timely and friendly, and the environment was warm and inviting.  The price is a little high, but that is to be expected for restaurants serving primarily small plates.  Soul is a win in my book!
Questions:  Do you enjoy tapas/small plates restaurants?  Locals- have you ever tried Soul?  What's your favorite type of cuisine?