I've been practicing yoga on and off for about 6-7 years now.  Although throughout that time frame my yoga practice hasn't been consistent, it's something I've always valued and always added back into my wellness routine.
How My Love for Yoga Began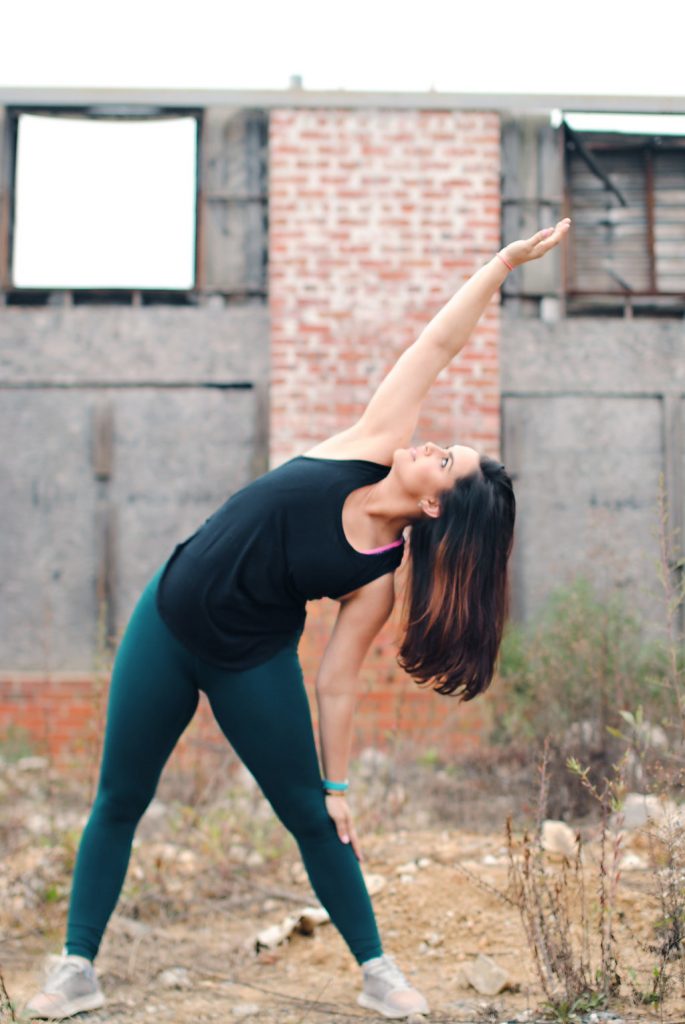 I was first introduced to yoga in my junior year of college.  I took yoga as an elective because I figured what better way would there be to try something new than to try something at school.  (Fun fact: the semester after I took yoga, I took Pilates and that where I fell in love with it!)  Junior year of college was one of the most stressful years of my life.  It was amazingly beneficial for my mental health to have those quiet two hours a week on the mat.  Although I was studying exercise science, I wasn't really taking care of my health and fitness (HI Greek life/weekend binge drinking/terrible eating habits) and it wasn't until I moved home after college when I started making yoga more of a priority.
The summer after college, I bought a groupon for Thrive Yoga with my friend, Roshan.  It was close to home, had a wide variety of class times, and it just so happened I fell in love with the practice and the studio.  Also, as I interned and was hired on full-time by a corporate wellness company, I had several other yoga classes at my fingertips.  The opportunity for yoga was everywhere and I loved it.
After getting settled into my first job post-graduation, it wasn't long before I committed to a monthly membership at Thrive.  I was going to yoga 5-6 days a week and it genuinely was the highlight of my day.  The instructors played low, calming music (if anything) and there were no mirrors.  Most of the classes were smaller and I literally felt like the only person in the room when in the classes.  It was still a stressful point in my life and going to Thrive everyday balanced my emotions and feelings out.
Moving to Charlotte and Its Impact on My Yoga Practice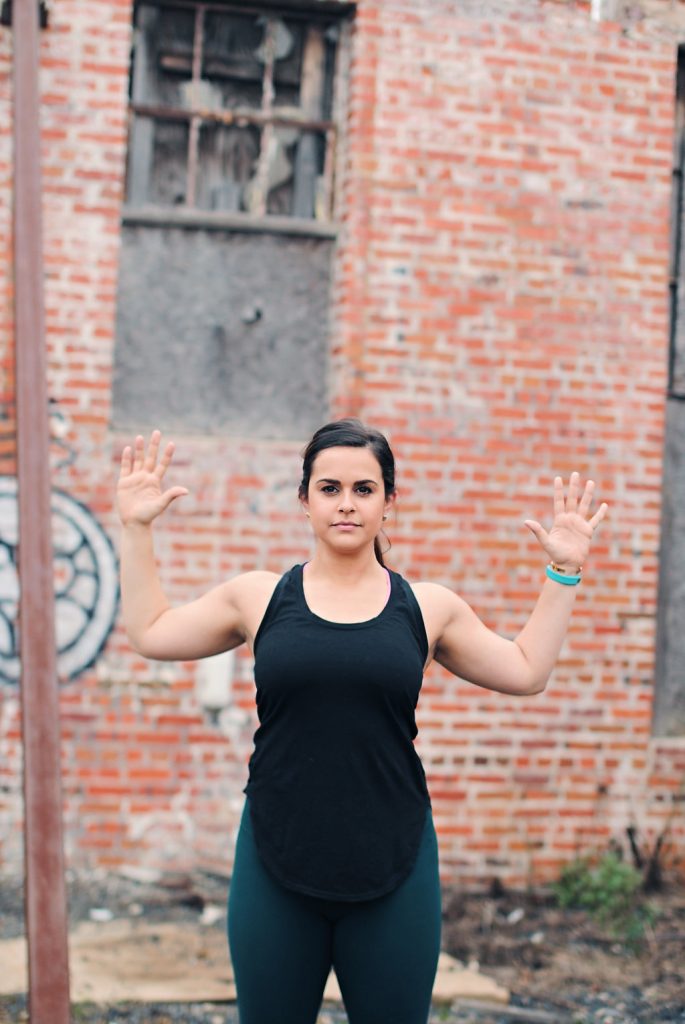 Leaving Thrive was something that I was sad about, but relocating to Charlotte made me excited to find "my" new studio.  But what I didn't take into consideration was how much of a process it was going to be since I was fortunate to find Thrive without a true search.
I've tried several yoga studios in Charlotte: through Class Pass, recommendations from friends and coworkers, and from browsing on the internet.  I wasn't comparing the studios to Thrive but I wanted to find a studio that made me feel the way I felt at Thrive.  I wanted the vibe, the challenge, the stillness – and most of the studios had one of these, but not the trifecta.  It's taken a lot of trial and error, but I've found my go-to studios where I get the most out of the practice.
How I Get The Most Out of a Yoga Class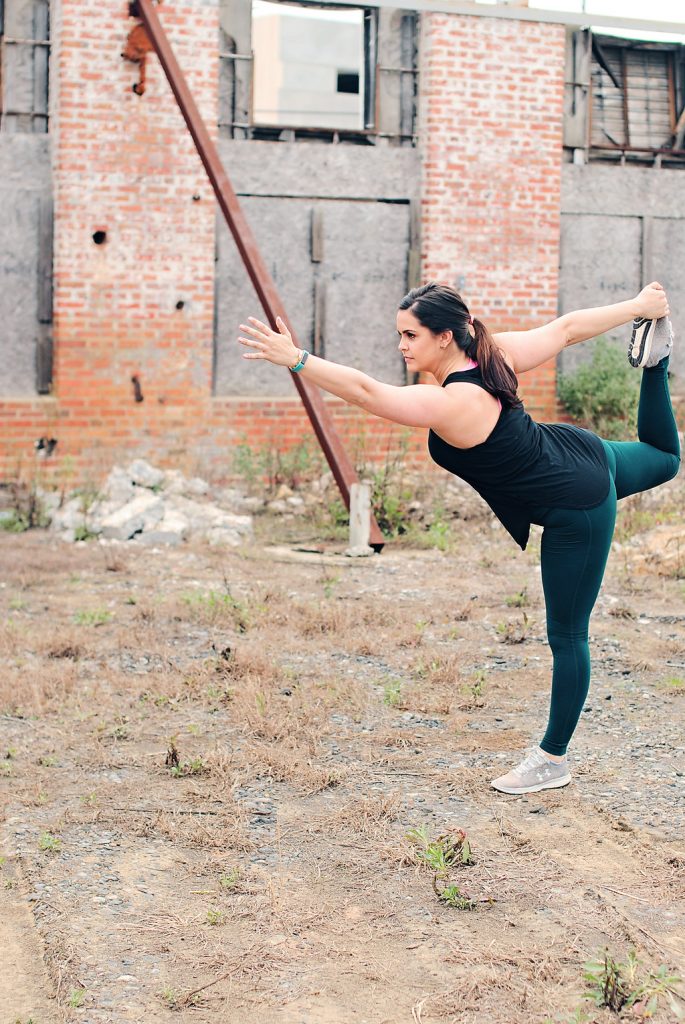 Through the years I've tried my fair share of studios and types of yoga.  I've found what I like, what works for me, and what I like in a yoga class.  This is different for everyone, but I wanted to share with you all how I get the most out of a class.
Arrive Early
Arriving early and lying on my mat 5-10 minutes before class starts is key for me to even enjoy the class.  For me, I'm setting myself up for a busy and anxious mind throughout the whole class if I am late and rushing into the room to set up and catch up with the class.  Having those few minutes of silence and calmness before class begins is key for me to wind down before we begin.
Hydrate Before, During, and After
Hydrating is key, even if you aren't going to a hot yoga class.  If I don't hydrate before, I usually get a headache after.  I'm also not afraid to stop during class to take a sip of water when I need it.
Don't Be Afraid of Using a Block
Some days I need to use a block and some days I don't – I just listen to how my body is feeling.  Using a block or a strap shouldn't make you feel inferior or incapable of doing a pose.  Blocks can be super helpful!
Chat With Your Instructor(s)
Get to know who is guiding you.  Ask them questions.  Ask them for help.  Talk to them after class.  Thank them for assisting you in class.  It isn't a bad thing, but I prefer some instructors over others.  Whether it's their creative sequencing, their message, or just their vibe, I'm drawn to certain instructors over others.  And that's okay.
Find Your Happy Space
For me, there are studios where I feel like it's a competition with the other participants the whole time.  Whether who can get through the sun salutation first, who is wearing the most lululemon, who can hold the inversion the longest – and I don't dig those places.  I get nothing from the practice and my mind is not in it.  However, there are studios where the room can be filled with people and I am not conceded whatsoever about what the person next to me is doing and I feel like I am the only one in the room.  I also love studios where there are no mirrors in the room, which contributes to my love to be truly connected to myself and what is going on on my mat.  I also loved getting assistance from the instructor in a pose – I love being challenged by the push and I appreciate the instructor's eye and confidence in my need for that push.
Yoga leaves me feeling
Energized
Challenged
Accomplished
Strong
Flexbile
Calm
And that is what keeps me going back.
Your turn-
What do you look for in a yoga class/studio?
What are ways that you get the most out of a yoga class?
Non-yogis: have you tried yoga and what was your experience like?