Being an avid fitness and health foods lover, I am always down to try products from different, new-to-me companies.  NOW Foods reached out to me after Blend and offered to send me some products to try.  Having seen NOW Foods around but never tried any products, I jumped on the opportunity!
#NOWGetFit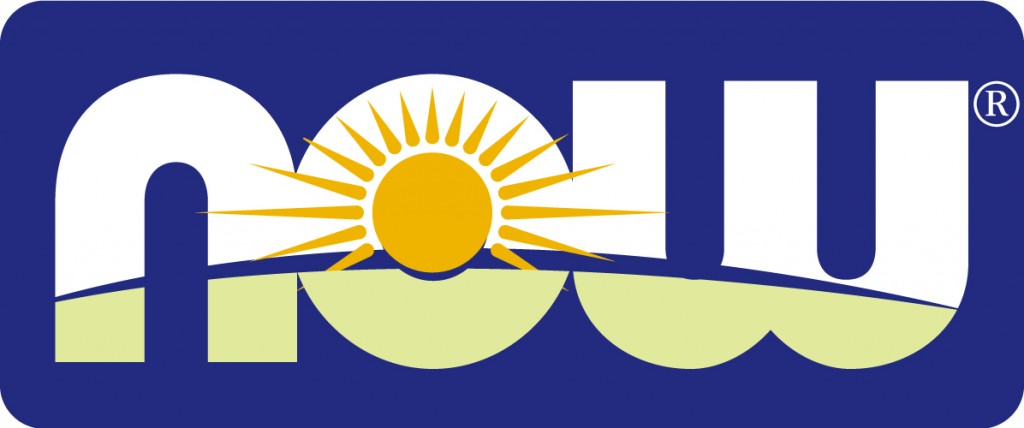 Here is a little background of NOW Foods, according to their website:

"The NOW® mission is – To provide value in products and services that empower people to lead healthier lives.
In 1948, with the natural food and supplement industry in its infancy, entrepreneur Paul Richard paid $900 for the purchase of Fearn Soya Foods—a Chicago based manufacturer of grain and legume-based products. This began a six-decade legacy of providing health-seeking consumers with high-quality, affordable nutrition products.  Still a family-owned company today, NOW manufactures and distributes more than 1,400 dietary supplements, natural foods, sports nutrition and personal care products."
Before attending Blend, I had heard of NOW Food through other bloggers, like Nicole and Tara.  After seeing their reviews from their trip to NOW's headquarters, I was impressed with the company and was excited to hear they were one of the sponsors of the retreat.  Another thing I was really impressed with was their extensive details of their company's history on their website.  Not only do they provide readers with the background of the company, but they also list the company's biggest milestones and accomplishments, the company's core values, their charitable contributions, and much more.  Atleast from my perspective, I haven't seen a company's "About Us" page this detailed.  I think it's great!  In addition to seeing NOW products on other blogs, I started noticing them more in more in my favorite local and online health food stores, such as Whole Foods and Vitacost.
Anyways, jumping to the fun stuff!  Here's a list of what NOW sent me to try and what I thought:
Plant Protein Complex in Creamy Vanilla
In addition to using whey protein in my diet, I like to incorporate a plant protein blend as well.  This protein is a blend of quinoa, pea, hemp and brown rice proteins, totaling to 22g of protein per scoop.  The vanilla flavor is not too sweet which is a plus!  The only thing is that it does have a mild chalky consistency but nothing to steer me away from this product forever.  My favorite way to use this is in a smoothie with spinach, raspberries, peanut butter, banana, and almond milk.  Also- this tub is enormous and is only $34.99, so you definitely get your bang for your buck!
Raw Energy Nut Mix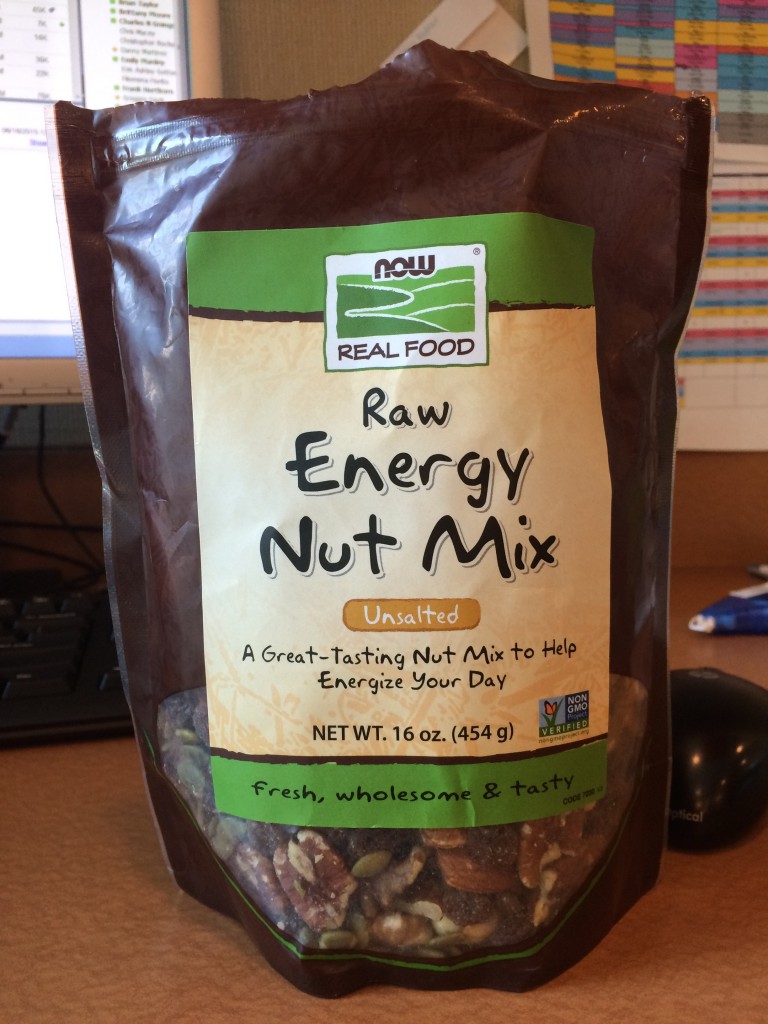 This trail mix was a savior on busy days at work.  When you work at a gym, your busy time is lunch time, therefore I have to wait until 2-3pm to eat my lunch, so I'd snack on a few handfuls of this to make it through the lunch rush.  I am actually shocked I remembered to take a picture of this because I inhaled this bag FAST.  This bag costs $8.99 on NOW's online store, which I think is a steal.  There are pecans, walnuts, almonds, raisins, cashews, and pumpkin seeds and the size of these nuts are the real deal.  They are huge!  This doesn't bother me because I like raisins, but there are a lot of raisins in this trail mix.  So, if you aren't a raisin person, you will be leaving a lot of raisins behind.
Avocado Oil for Cooking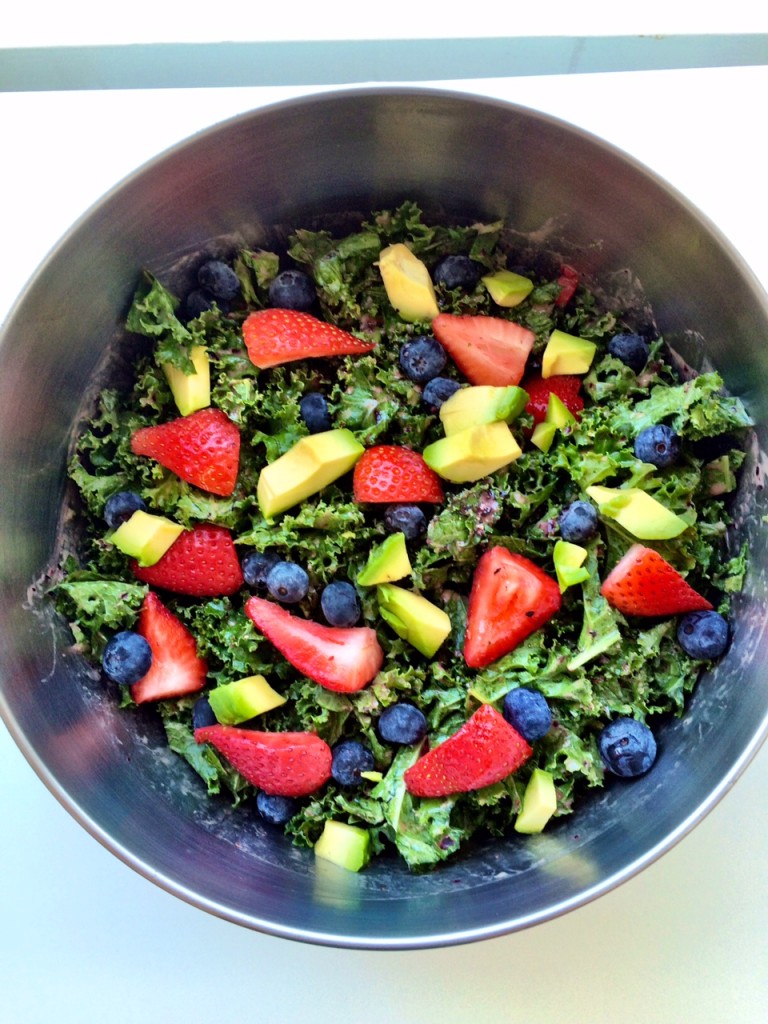 I had heard of avocado oil from paleo recipes and blogs, but had never tried it myself.  I have yet to try it in cooking, but have been using it in homemade salad dressings.  Avocado oil + vinegar + a dash of maple syrup + lemon juice is simple and delicious.  Also, check out my Summer Kale Salad with a Blueberry Avocado Vinaigrette using this avocado oil!
Garlic Infused Coconut Oil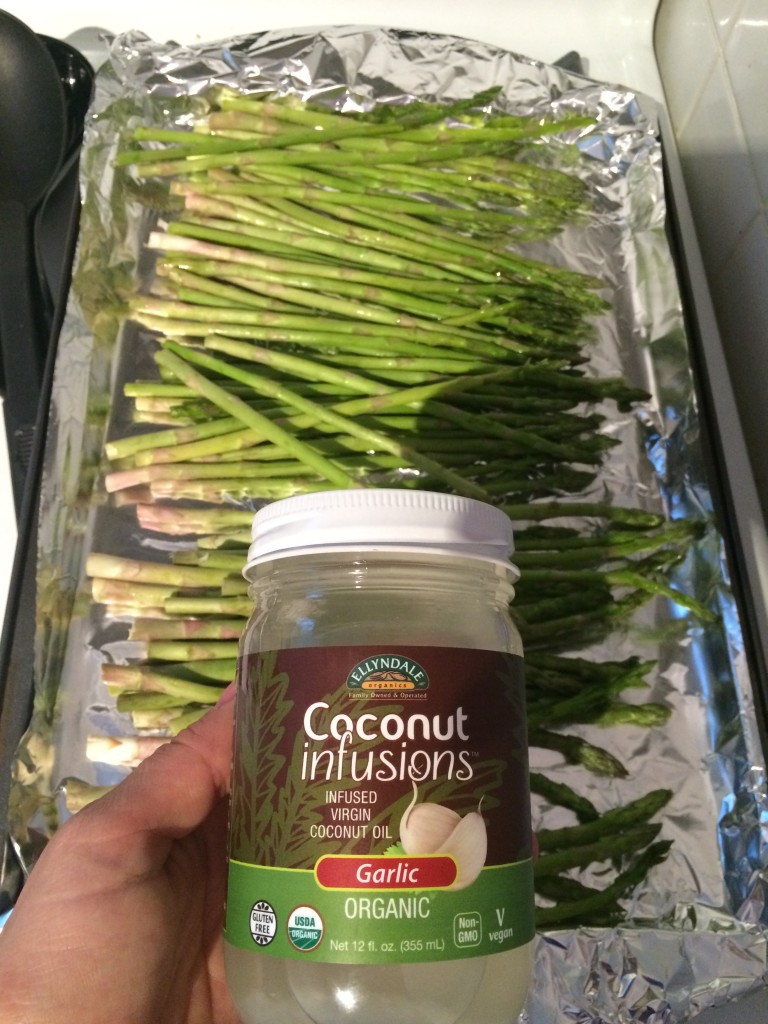 This stuff is freaking GOOOOD.  When cooking vegetables, I usually use regular coconut oil with minced garlic, but this saves me an extra step when cooking dinner on nights after working late.  The garlic smells and taste is strong which is how I like it.  Since I go through coconut oil like crazy, this product is definitely going to become a regular purchase and I can save my regular coconut oil for baked goods.
Vitamin D Cream
I am a sucker for lotions (any beauty product for that matter) and was excited to try this lotion.  The gym is usually freezing and sometimes the cold, office air can dry out my skin, so I've left this at work and have been using it as my go-to lotion.  My co-workers have been using it too!
The only downfall is the smell.  It has this intense orange scent that reminds me of drinking Tang as a child. Haha!
Organic Farro
I started eating farro not too long after moving to Charlotte.  I love barley and found that it was pretty similar.   I like to switch up my grains at dinner and rotate between brown rice, farro, barley, and quinoa.  I reach for farro when I am wanting something carb-y and filling, usually after a workout or when I'm starving 🙂 Lately, I've been roasting vegetables and making farro and taking a tiny spoonful of the garlic coconut oil and mixing it in with the farro right off the stove.  So good!
Probiotic-1o Packets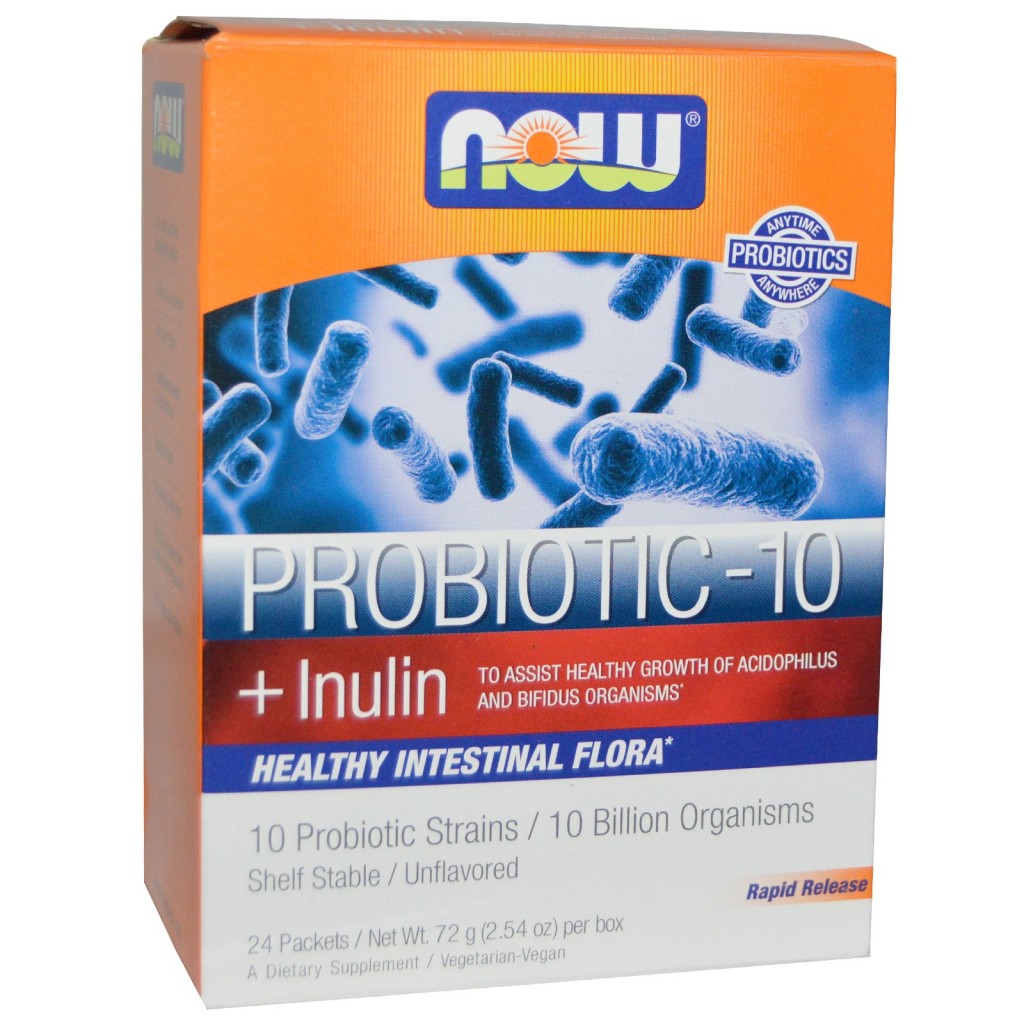 Honestly, this is a product that I have not tried enough yet.  I know probiotics are supposed to be good for you, but I do not know enough about it.  Anyone take probiotics regularly?
Instant Energy B-12 Packets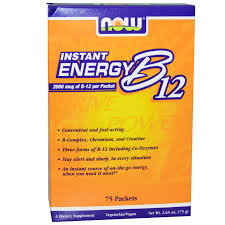 Being a coffee addict, I get most of my energy in the morning from my iced coffee.  If I am feeling a crash come along, I'll reach for one of these to give me some energy to make it through the rest of the day without feeling like I've chugged an energy drink.  My co-worker has especially liked these, since he is working on not drinking as many energy drinks and has been trying different energy supplements.
Organic Toasted Hemp Seeds
Right about when I moved to Charlotte, I jumped on the super food train, and purchased hemp seeds.  The taste is something you have to get used to, but now I love adding a tablespoon into smoothies and oatmeals for extra nutrients.  NOW's Hemp Seeds are on sale at the moment for $3.19 (!!!) but is usually $7.99 which is a steal either way if you ask me!
Bug Ban Spray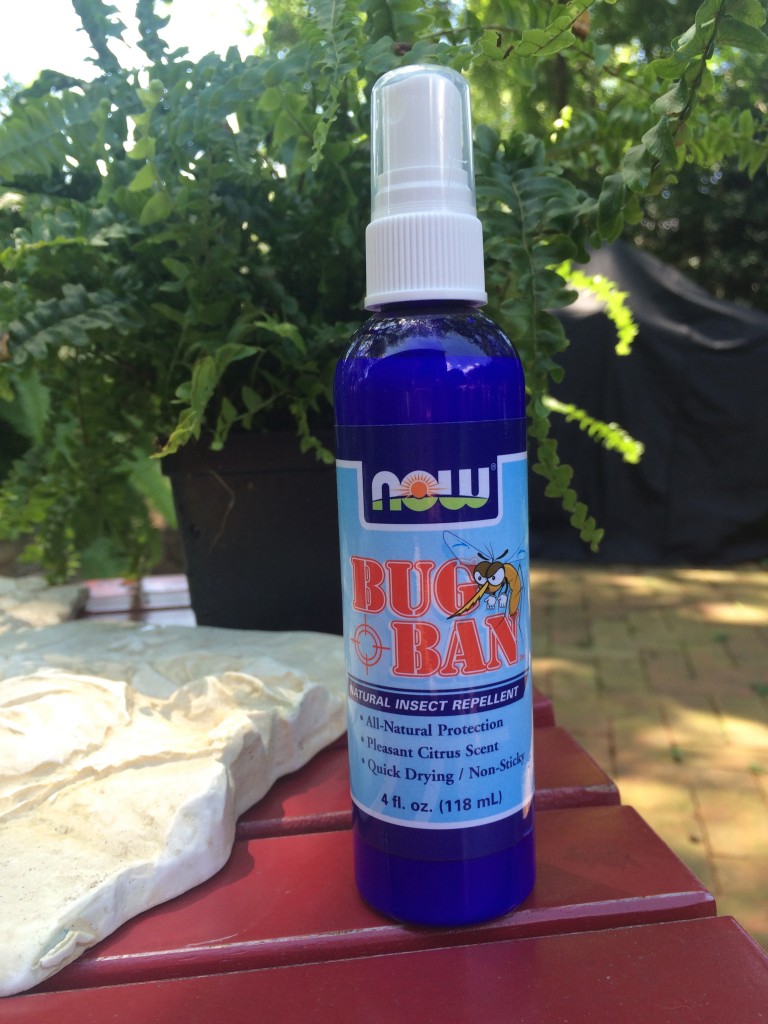 You would think I've barely used this thing, but trust me, a couple pumps goes a long way!  This spray smells way better than regular bug spray, at judging from how many pumps I've used so far, it lasts longer too.  I'm at home in Maryland now and my parents' backyard is so buggy, so this has been a lifesaver!
and last but not least…
Whey Protein Isolate Packets in Toffee Caramel Fudge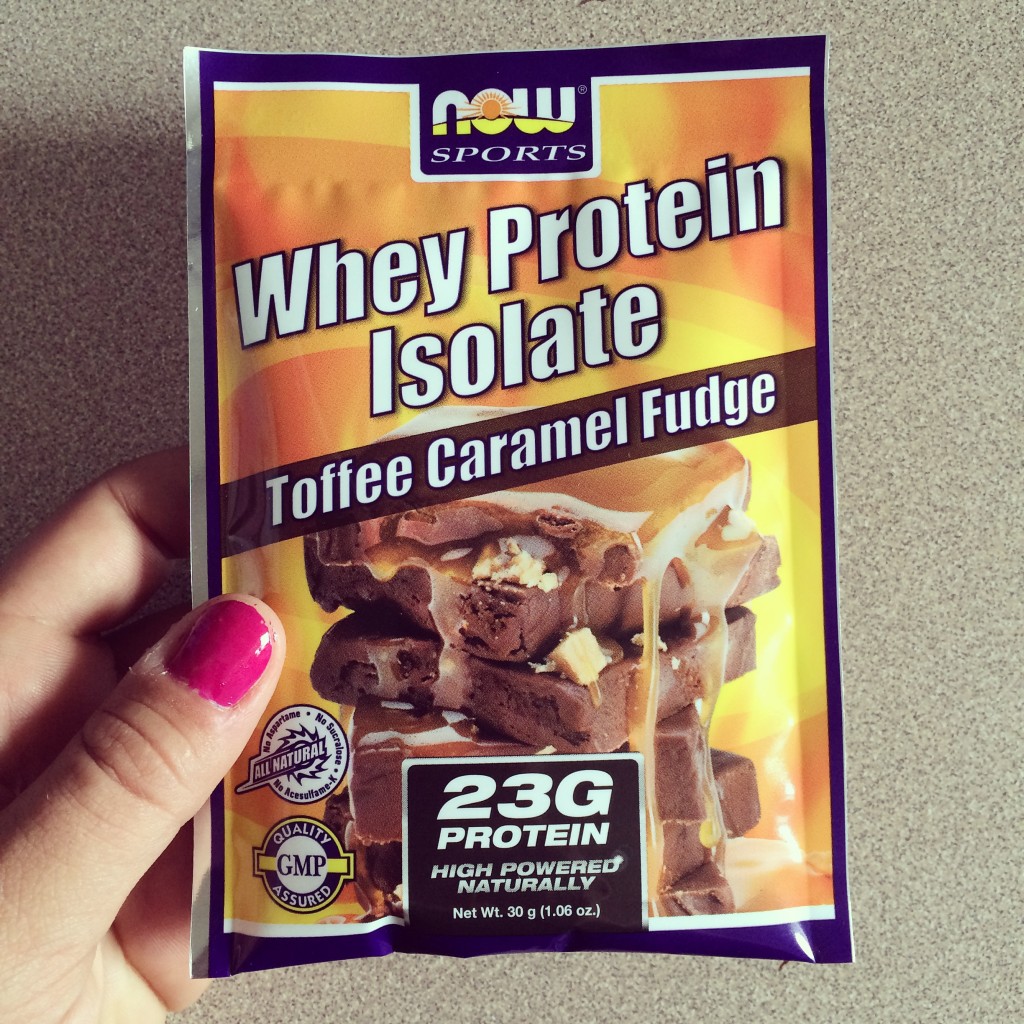 Honestly, the sound of the flavor didn't wow me at first, but I ended up really liking it!  I like using these packets for sweet, more decadent protein smoothies and in these black bean brownies.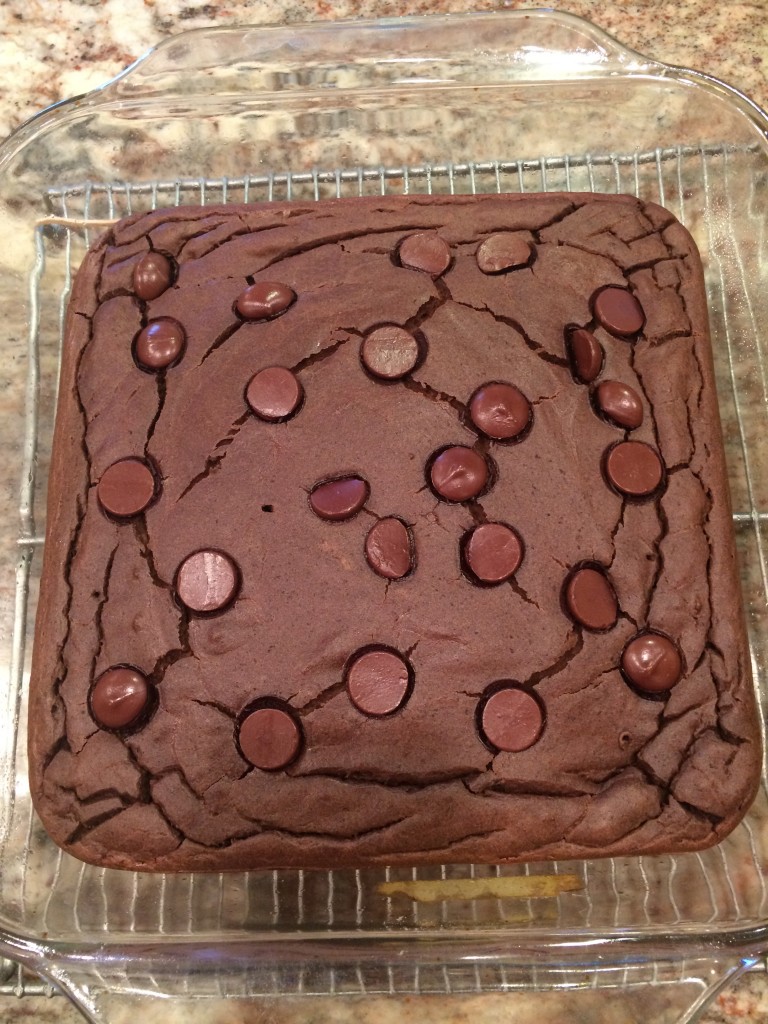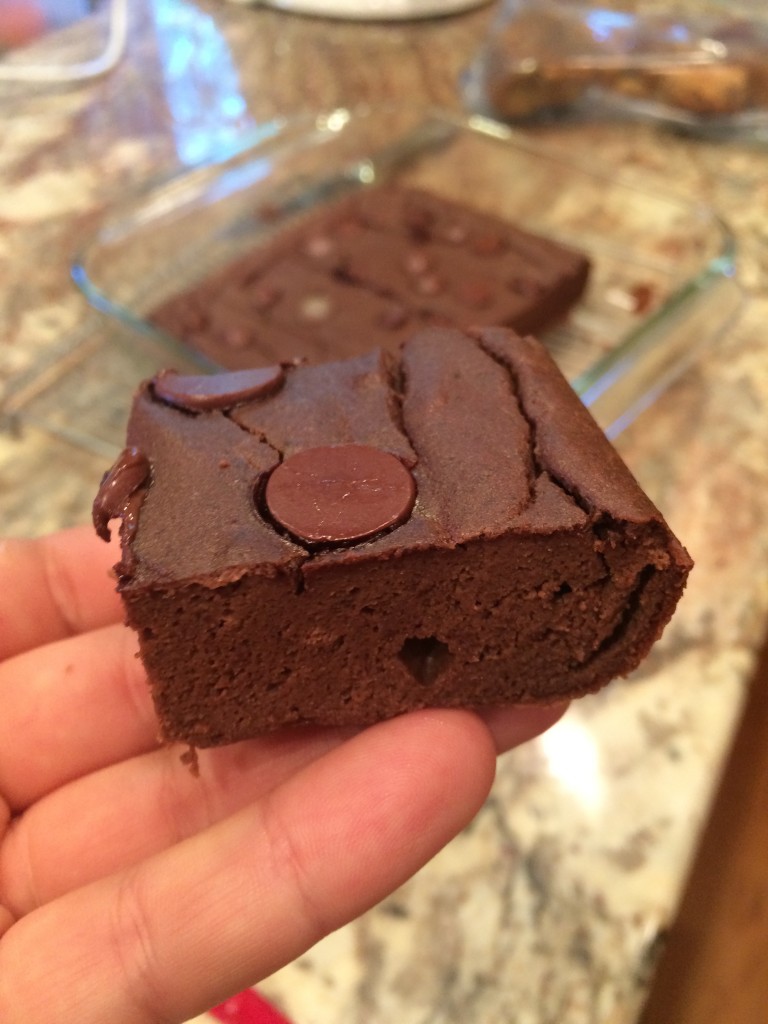 The chocolate chips are definitely necessary for these brownies.  I'd even suggest adding them into the batter and on top.  Also, I recommend eating the fresh out of the oven or heated up!  If you try these, let me know!
Toffee Caramel Fudge Black Bean Protein Brownies
Yields 12-16
Prep Time: 5 minutes
Cook Time: 25 minutes
Total Time: 30 minutes
Ingredients:
– 1  can of black beans, drained and rinsed
– 1/2 cup coconut oil, melted
– 2 eggs
– 1/2 cup unsweetened applesauce
– 1/2 packet of NOW Foods Toffee Caramel Fudge Whey Protein Isolate
– 2-3 tablespoons cocoa powder
– 1 teaspoon of baking powder
– Dash of vanilla extract
– Chocolate chips to sprinkle on top prior to baking (additional 1/4 cup if mixing into batter as well)
Directions:
– Preheat oven to 350 degrees.  Spray 8×8 baking pan and set aside.
– Rinse and drain black beans and place into blender with melted coconut oil.  Blend until combined.
– Add remaining ingredients except chocolate chips and blend until smooth.
– If adding chocolate chips to the batter, mix in now.
– Pour batter into greased pan and sprinkle with chocolate chips.
– Bake for 25 minutes.  Cool for 5 minutes on wire rack before cutting into squares.
Enjoy!
Questions:  Have you ever tried any products from NOW Foods?  If so, what is your favorite?  Do you usually branch out and try new brands or do you usually stick to the ones you know best?    
(Note:  NOW Foods reached out to me after attending Blend Retreat to see if I'd be interested in trying out some of their new products #NOWGetFit in exchange for a review.  All opinions are my own!)